Hours after Congress MLA Anand Singh resigned from the Karnataka Assembly, his counterpart Ramesh Jarkiholi too tendered his resignation
Bengaluru: In a big blow to Karnataka's HD Kumaraswamy-led coalition government, disgruntled Congress MLA Ramesh Jarkiholi followed in the footsteps of Anand Singh and resigned from the Assembly on Monday (July 1).
Ramesh Jarkiholi reportedly wrote a letter to the Assembly Speaker KR Ramesh Kumar. However, the Assembly Speaker's office denied claims of them having received Ramesh Jarkiholi's resignation.
In a letter, written to the Assembly speaker, Ramesh Jarkihoi said that the decision of him quitting the Assembly was made on his own and nobody forced him to quit.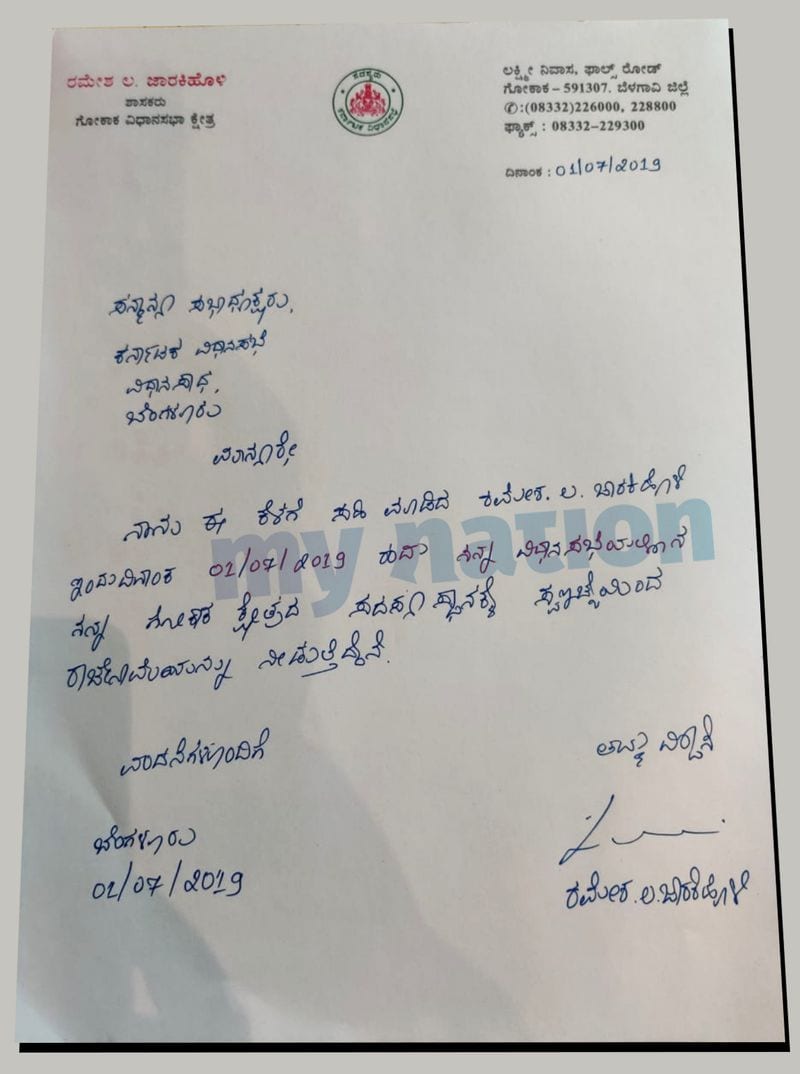 Earlier, on Monday, Vijayanagar Assembly constituency's Congress MLA Anand Singh resigned from the Assembly citing the sale of 3,667 acres of land to JSW Steel by the ruling government.
Much before tendering his resignation, Singh had stated that protecting the interest of the district was more important than the party almost hinting that he would soon call it quits.
At present, the state BJP is in short of eight MLAs to form the government. The BJP has 105 members in the 224-member House. The magic figure to form the government is 113. If these MLAs join the BJP, Kumaraswamy's coalition government may face severe trouble in the future.