Imran Siddiqui said: "The natural affinity of the Indian culture with tigers needs to be promoted and appreciated so that the newer generations also revere tigers in the same." spirit
World Tiger Day, which is also known as Global Tiger Day, is celebrated every year on 29 July to raise awareness for tiger conservation.
And with regard to tiger conservation, India has some good news to share since the past few years. According to reports, there has been a 30% rise in the population of tigers in the wild in India.
Imran Siddiqui, who is the founder of the Hyderabad-based Tiger Conservation Society and assistant director, Conservation Science at Wildlife Conservation Society India, exclusively talked to MyNation about the nitty-gritties of tiger conservation in India.
Siddiqui said that though India has a long way to go in protecting her tigers, the country has significantly reached some milestones. According to the conservationist, many countries look up to India and its model for tiger conservation. Protecting the big cat is one of the most effective ways to fight climate change, he pointed out. Here is the full text of the interview
MyNation: What are the main tiger conservation issues in our country?
Imran Siddiqui: The major concerns are the loss of habitat and its integrity, declining inter-connectivity and permeability of tiger ecosystems.
The seemingly insignificant activities in a tiger habitat, like bushmeat trade, exploitation of forest produce and grazing, or higher impact stresses like developmental projects (including dams, roads, mining and so on), diversion of forests and encroachments have a cumulative counter impact on the conservation of tigers.
Tiger conservation in the country also lacks strong political will and backing at the Centre and most states. Local politicians often have a nexus with (those performing) illegal activities near tiger habitats, and this makes it extremely difficult for the forest departments to protect the big cats.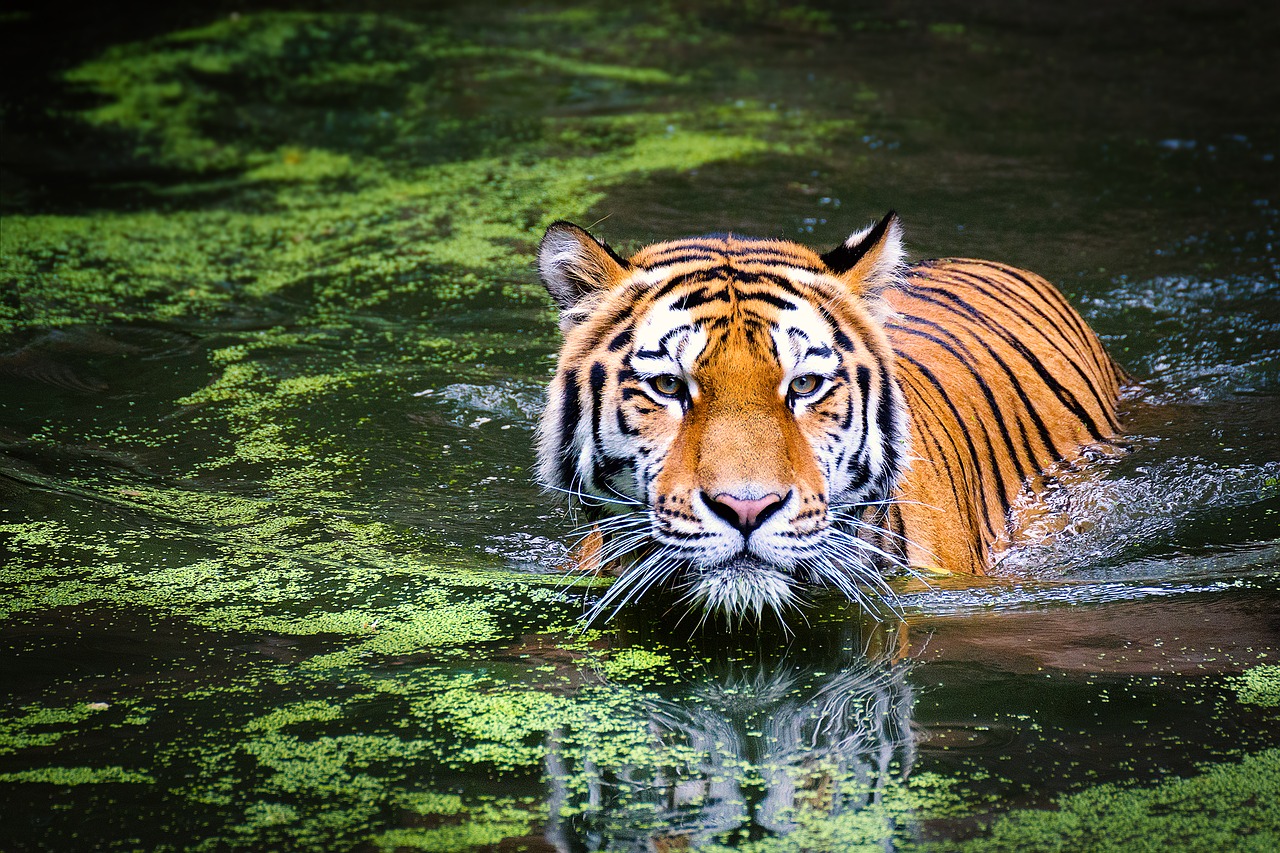 Representational image 
MN: What are the problems with policy implementation regarding this issue?
IS: India has perhaps one of the best conservation laws and policies based on principles of sustainable development, but their implementation is far from what is desired.
Major problems of policy implementation are the misconceptions that we must choose between development and conservation, and similarly, people and conservation.
The problem can best be explained by the fact that our conservation laws and policies appear as vision statements rather than legislations that will be enforced.
Unlike the past, there is no dearth of money for conservation today and rather too much is being spent in the disguise of conservation. This is having a devastating impact on ecosystems because the money ends up supporting infrastructure or civil constructions.
India right now needs a legal infrastructure that systematically identifies violations, ensures compliance, seeks accountability, credibility and threatens with punishment.
In spite of the Wildlife Protection Act, 1972, the constitutional amendment of 1976 and Forest Conservation Act, 1980, the Supreme Court's timely interventions are being eroded and almost every safeguard is being bypassed.
MN: What more do you think can be done to ensure the survival of the big cats?
IS: India is in an urgent need of an independent and centrally-empowered monitoring body to ensure that laws and policies for conservation of the tiger yield the desired results.
This enforcement agency should include forest officers, scientists, conservationists and sociologists along with elected representatives. A landscape-centric approach, connecting tiger reserves and tiger habitats or corridors, should be adopted and the focus should be on securing tiger populations.
Also, the tiger reserves should be set aside only for conservation of wildlife. Activities like plantations, diversions, ecotourism and commercial exploitation should be curtailed in these regions. These protected areas and landscapes should be rationalised and consolidated, adding more wherever feasible.
MN: On 17 July, a tiger skin and 33 lion nails were seized from a house in Shirdi, Maharashtra. Why do you think anti-poaching laws are failing repeatedly?
IS: Wildlife trade is second only to narcotics in terms of its scale and extent, yet this activity is largely neglected in India, in spite of the Wildlife Crime Control Bureau (WCCB) being in place.
The WCCB, which was set up in 2007 under the environment ministry to curb organised wildlife crime, lacks manpower, proper training and a solid surveillance support.
Unlike the police department, state forest departments across the country lack a strong intelligence network. Seldom are there any anti-poaching wings, rapid-action squads or dedicated legal teams to liaise with the courts. Thus poaching usually goes undetected. However, even if it is detected, the feeble prosecution system allows regular offenders to go scot-free.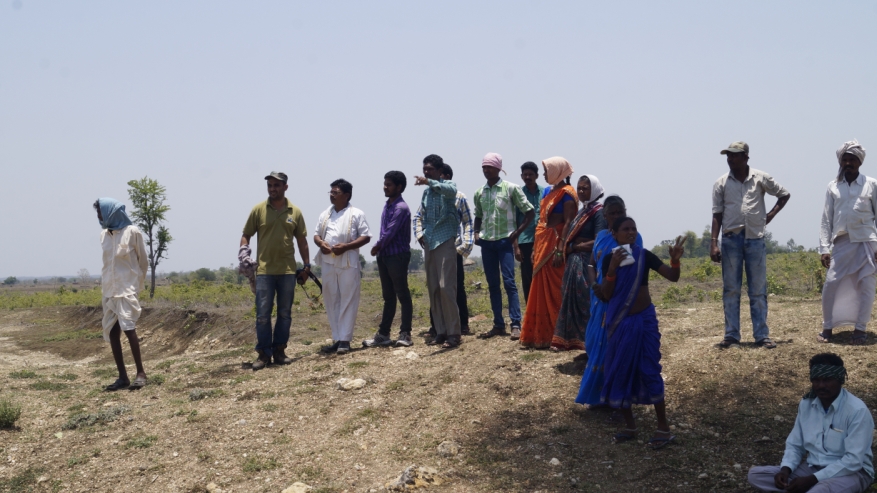 Villagers visist Tadoba Andhari Tiger Reserve
MN: Recently, an endangered Sumatran tiger was killed by Indonesian villagers who believed it was a 'shapeshifter'? Do we face similar issues of superstition in India?
IS: Unlike the above-mentioned incident, tigers are associated with gods in India and this practice is prevalent not only in tribal cultures but also in Hindu traditions.
However, in the hilly states of the north-east, tigers are shot as part of games or because they pose a threat to livestock or people. The ongoing controversy of Satkosia (where local people who were living with tigers for centuries have lost the connection with them and are now opposing the move to reintroduce tigers in the wild), has mainly been because all stakeholders were not involved in this important decision, and not because of any myth or superstition.
MN: How can we exploit the positive image of tigers in Indian traditions for ensuring a better future?
IS: The natural affinity of the Indian culture with tigers needs to be promoted and appreciated so that the newer generations also revere tigers in the same spirit. We must build confidence, not panic, in areas where the big cats have reappeared after long.
However, this will be challenging and should be tackled with utmost care. The best solution is to engage with local communities. Local influencers, who are aware of the need to protect tigers and their role in the ecosystem, should be used make others positive towards the animal.
Finally, there should be incentives for the protection and conservation of tigers. This could be in the form of better implementation of government schemes, prompt cattle kill compensation and creation of jobs in areas of low-scale tourism.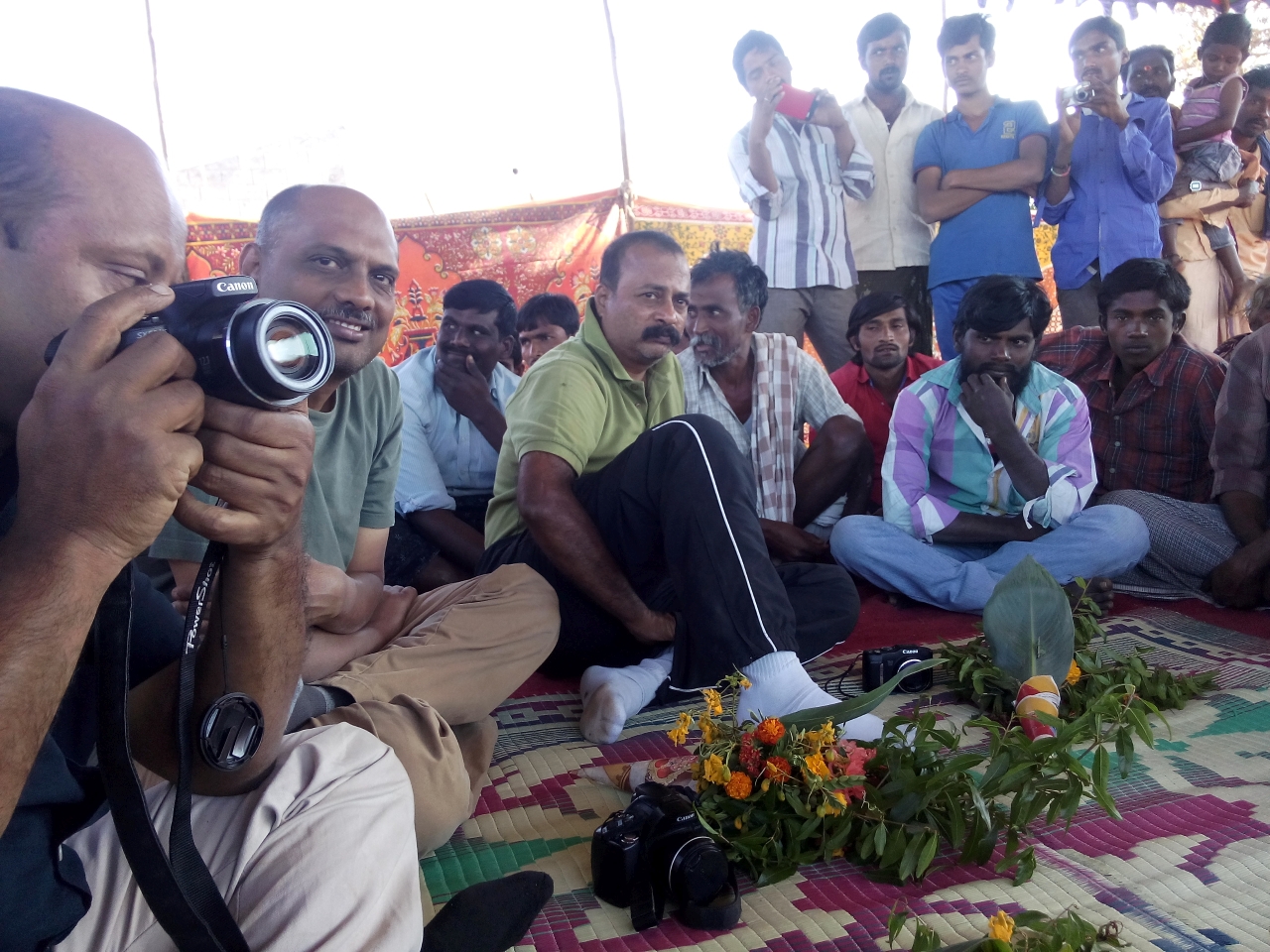 Senior WCS staff interacting with villagers
MN: Coming to tigress K4 of Telangana's Chennur forest, what are the new plans with her?
IS: The good news about K4 is that she is doing quite well! Despite the snare, she now walks for 10-15 km at a stretch and is killing large domestic or wild prey. She is very smart and agile, but is extremely shy.
We have now planned to set up six permanent baits and use 30-40 monitoring locations with the objective of locating her. If this is successful, we might be able to capture her.
MN: What are the challenges faced for K4's treatment? Why has it been difficult to capture her?
IS: K4 was probably injured by a wire snare laid for hunting herbivores or protecting crops. Unfortunately, it now seems to have tightened up like a noose around her abdomen. She is naturally very shy and the traumatic snare incident has made her more cautious and alert. The main challenge is that K4 does not return to kills often and her route is quite unpredictable as she is moving in a range of 500 sq km. Thus it is difficult to locate her.
She needs to have a through medical check-up to rule out the presence of internal injuries and for that ways to capture her are being figured out. Following the treatment, she will be released in the wild at the earliest.
MN: How severe is the issue of man-animal conflict in India? How to do away with it?
IS: People throughout India have been living with wildlife and have identified indigenous ways of protecting crops and coexistence for centuries. The word 'conflict' makes us biased as we tend to see any interaction as a clash.
Surprisingly, the conflict is actually more of a human-human problem rather than a human-animal problem. For instance, even though the forest department provides compensation, it is not timely or is inadequate. This antagonises people. Moreover, when animals destroy crops or livelihood, it makes them more annoyed as they equate the animals with the forest department.
There is a need to invest substantially in identifying better methods of crop or livestock protection, although at times we may just have to learn to coexist.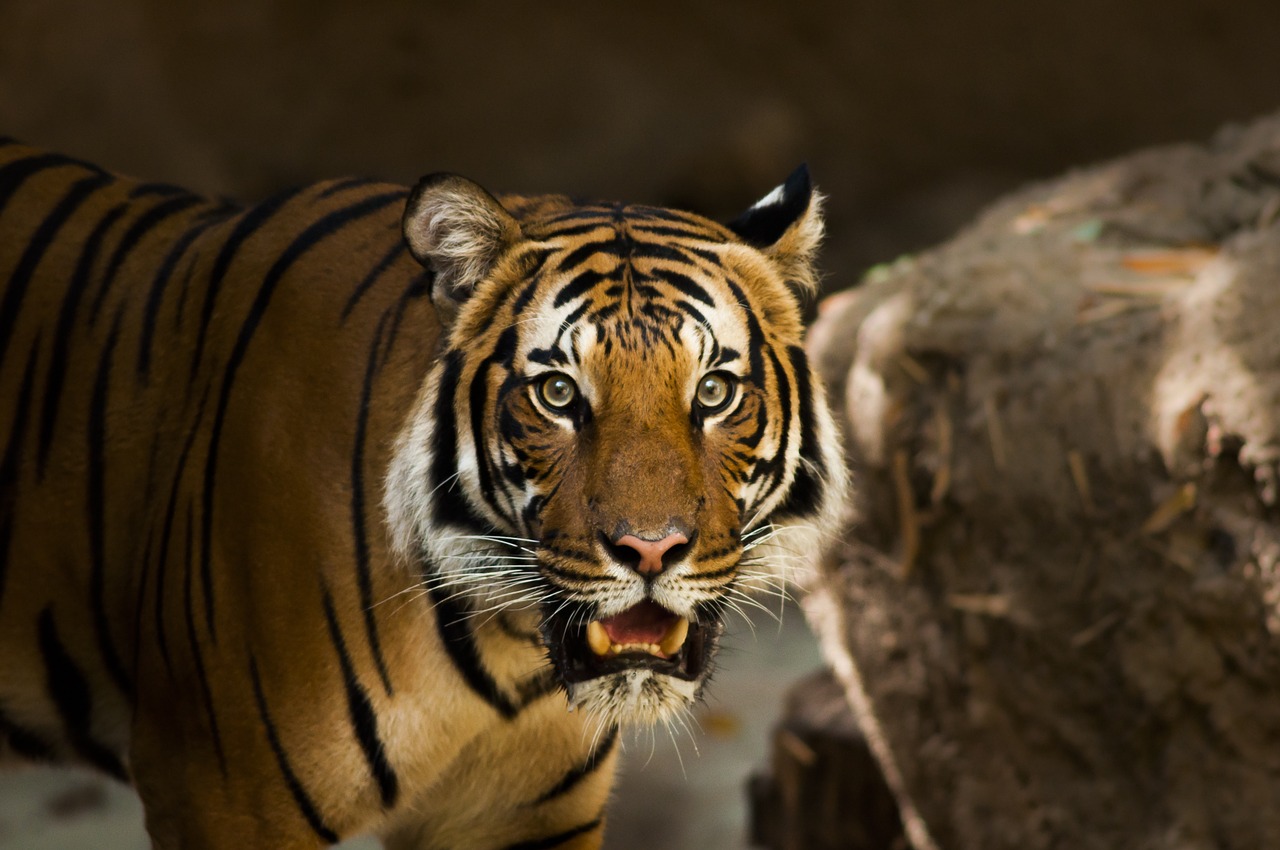 Representational image 
MN: Where does India stand in tiger conservation today?
IS: The tiger were thought to have been extinct before the dawn of 21st century, yet it has remarkably recovered.
India is undoubtedly the world leader in tiger conservation. It is home to around 70% of the global tiger population following the Project Tiger programme. We have over 50 tiger reserves covering more than 2% of our land.
Moreover, the science developed in India by relentless research by people like Dr K Ullas Karanth and adoption of these methods by the apex body, National Tiger Conservation Authority, specially under the leadership of Dr Rajesh Gopal and the Wildlife Institute of India, has enabled India to undertake the largest wildlife-monitoring exercise in the world. Most countries look up to India and its model for tiger conservation.
MN: What is the future of Indian tigers, according to you? 
IS: I am optimistic that common sense, if not intelligence, would prevail over human greed. However, most of the breeding populations are restricted to a few protected areas that comprise less than 10% of a tiger's actual range. There is an urgent need to restore at least 50% of its natural range.
Tiger conservation is perhaps the easiest and cheapest way of fighting climate change both the country level and global level. Tiger reserves in India are not only biodiversity hotspots, but also provide a wide range of economic, social and cultural benefits in the form of ecosystem services.
Ignorance of such values influences public policies, including decisions involving investments and allocation of funding. They impact tiger protection status and, in turn, have serious implications on human well-being.