Trupti Desai reached the Kochi airport at 5 AM with an intention to visit Sabarimala. After waiting the entire day at Kochi Internation Airport, Trupti Desai would be returning to Pune at 9.30PM. Massive protests were witnessed since 4AM outside the airport.
Kochi: Higher officials of the Kerala government are in talks with Trupti Desai, who is trying to enter the Sabarimala temple, but is currently stranded at the Kochi airport due to protests staged by Ayyappa devotees.
Trupti said she is not ready to go back on the request of the officials and said that she will return to Maharashtra only after she gets an entry into the temple. 
Trupti Desai decides to leave:
Kerala police officers on Friday asked Trupti Desai to leave the Kochi airport immediately as the devotees have been staging massive protests outside. Desai said that she has been asked to come another time as the police officers are unable to control the the growing angst of protesters outside of the airport.
Trupti Desai is expected to leave Kochi airport and fly back to Pune at 9.30 PM today.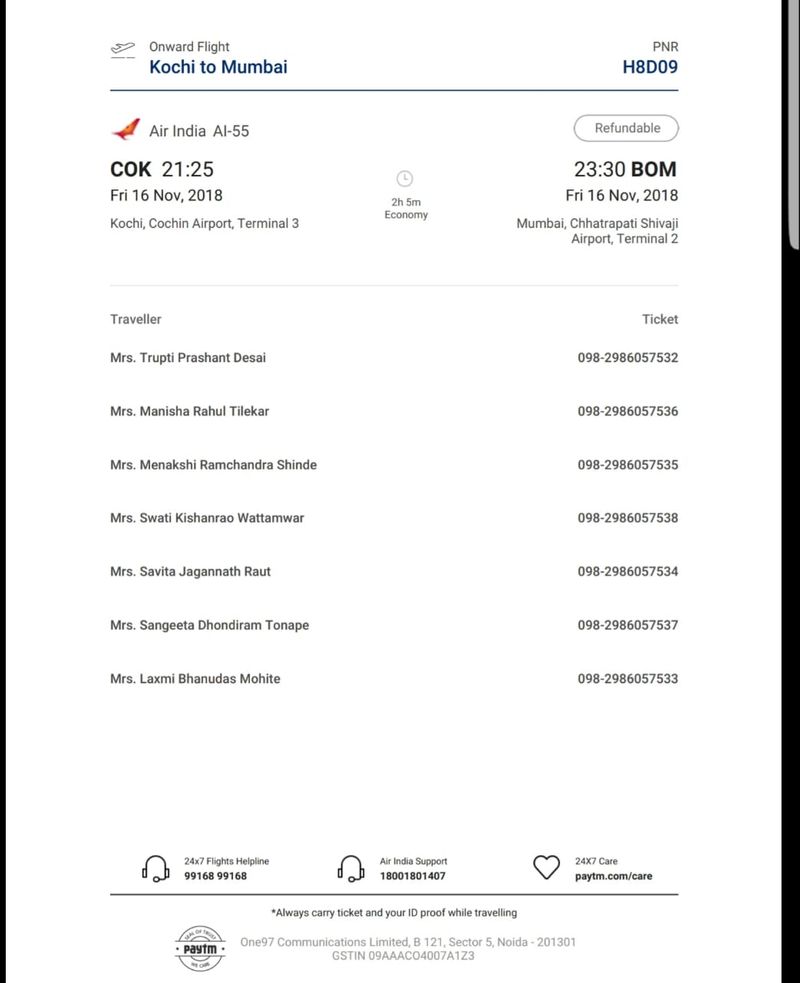 Trupti Desai reached Kochi International Airport on November 16 at 4:30 AM. Since then, a large group of Lord Ayyappa devotees gathered around the airport and began to protest against Trupti Desai with an intention to not allow her to enter Sabarimala shrine. They claimed that she has no knowledge about Sabarimala's tradition.
 
'Trupti, go back!'
Trupti had requested for security though letters sent to the Prime Minister and Kerala chief minister. But as the government is also coaxing her to return, reports said Trupti is all set to move the state high court seeking security.
Trupti Desai, who reached the airport at 5 am today was not allowed to walk out of the terminal. Devotees have been raising slogans saying, "Trupti go back."
The police earlier stated that they will take the responsibility of her safety once she reaches Nilakkal, which is 146 km from the airport.
But even taxi drivers were hesitant to take Trupti to Kottayam claiming they don't want to take the risk. 
In fact, the police at the airport tried to take Trupti through cargo terminal, but she had to return inside the building as protesters had blocked that road too. 
Kerala Police, meanwhile, have booked cases against 250 of those protesting at the airport against Trupti Desai.
Read Exclusive COVID-19 Coronavirus News updates, at MyNation.
Last Updated Nov 16, 2018, 7:10 PM IST