While the BJP says the Supreme Court has snubbed the Mamata Banerjee government, the Bengal chief minister claims 'moral victory', citing two parts of the order: that the commissioner of Kolkata Police cannot be arrested and that Rajeev Kumar will be interrogated in the neutral venue of Shillong
In a major snub to the Mamata Banerjee government, the Supreme Court today directed Kolkata Police commissioner Rajeev Kumar, for whom the Bengal chief minister is staging a dharna (sit-in demonstration), to join the investigation and make himself available before the CBI in relation to the multi-crore Saradha chit fund scam.
Contempt notices issued
In what can be construed as a major embarrassment for the TMC government in Bengal that is defending the Kolkata Police commissioner, the apex court issued contempt notices to the director general of police (DGP) and the police commissioner. The latter is at the eye of a storm for allegedly detaining the CBI sleuths in Kolkata who had gone to Bengal to question the lack of progress in the SIT probe into the chit fund scams of Bengal.
The imbroglio created a constitutional crisis — in the words of Union home minister Rajnath Singh.
The apex court has sent a contempt notice to the West Bengal chief secretary. 
The high-ranking officials of Bengal have time till February 18 to respond to the contempt notices. The case comes up on February 20 for further hearing.
The contempt petition filed by CBI in Supreme Court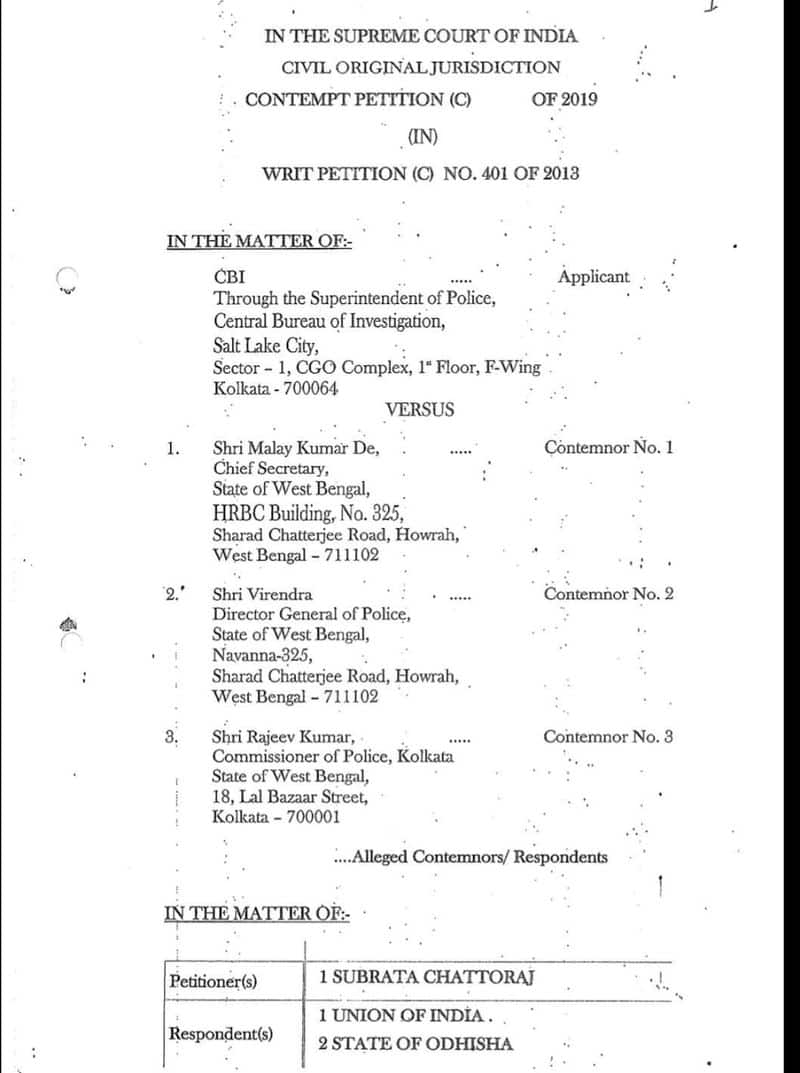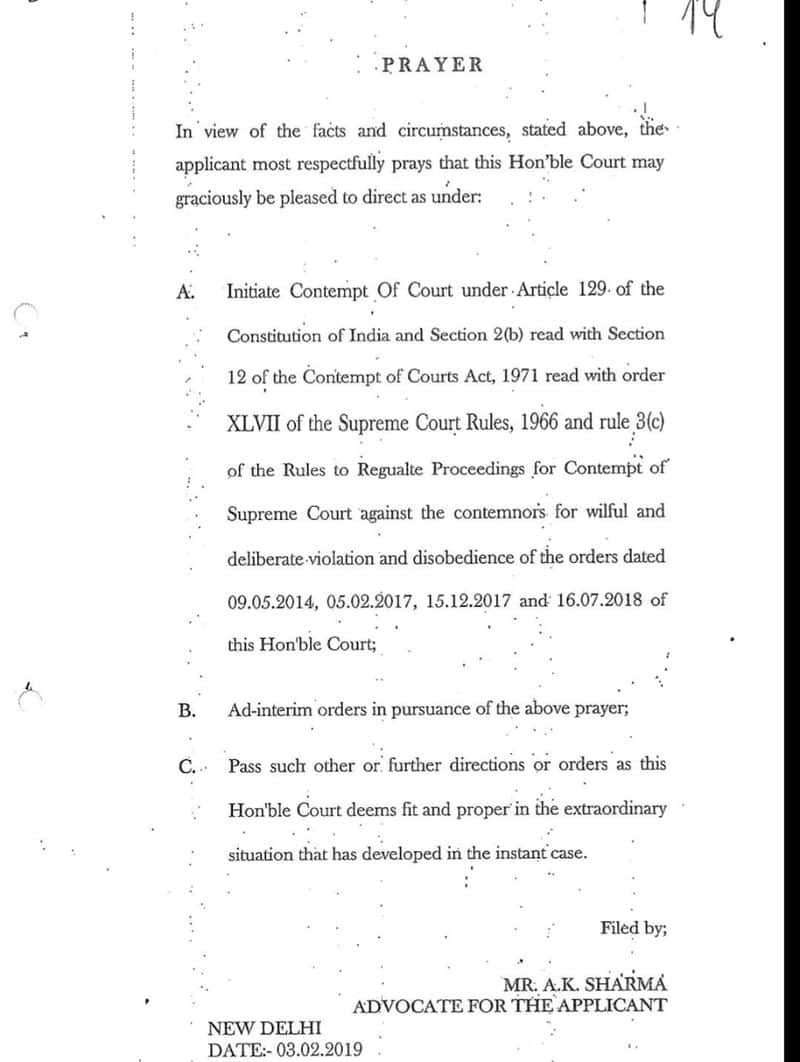 Some preventive measures, too
The Supreme Court, however, said that Kumar, who the CBI sleuths went to question and got detained instead in Kolkata, should not be arrested in the case. Paying heed to the apprehensions of the defence, the apex court said no coercive action be taken against him. The Chief Justice has asked the investigation team to conduct the interrogation at a neutral venue and has fixed Shillong for the purpose.
The case
The CBI filed an affidavit in the Supreme Court on February 4 alleging there was incriminating evidence including correspondence collected during the investigation by the CBI against the senior police officials and even politicians.
The affidavit alleged that the investigating officer of Bengal Police working under the direct supervision of Rajeev Kumar handed over crucial pieces of evidence such as laptops to the main accused in the Saradha chit fund scam case.
Earlier on Monday, the CBI had filed a contempt petition in the Supreme Court against Kolkata chief secretary, DGP and Kolkata Police commissioner.
Emerging from the court, lawyer and BJP member Nalin Kohli confirmed, "The CJI bench ordered that Rajeev Kumar would make himself available in the light of prayer of the application of CBI to join the investigation…."
The politics
While the BJP was quick to claim Mamata Banerjee had been snubbed, the Bengal chief minister saw her 'moral victory' in the court order! She cited the neutral venue that the apex court has asked for and prevention of arrest of Kumar as reasons. Banerjee said, "If you want to ask for any clarification, you can come and we