Mayawati has not forgotten the incident of assault on her by Samajwadi Party goons when Mulayam Singh Yadav was about to lose his government in Uttar Pradesh due to the withdrawal of the BSP's support to it
As is well-known by now, archrivals Samajwadi Party and the BSP have forged the biggest caste-based alliance in Uttar Pradesh which throws a potent challenge at the ruling BJP. However, amid the political storm, the fate of SP patriarch Mulayam Singh Yadav remains precarious. Incidentally, he had first allied with the BSP in 1995, then under Kanshi Ram, to form an SP government in Uttar Pradesh.
According to sources in both the SP and the BSP, the senior leader and architect of the SP success story in politics would be kept out of the electoral scene as BSP supremo Mayawati "has still not forgotten the guest house incident". In 1995, SP leaders had attempted to assault her at the VVIP guest house in Lucknow after she withdrew support to the Yadav government of the time.
Yadav Sr was kept away also from the joint SP-BSP 'gathbandhan' presser. Sources said to MyNation that Yadav Sr could well wind up in the Upper House or Rajya Sabha as a way to shunt him out of the state politics. The coalition between SP and BSP remains fragile and the SP would not want the ghosts of the past to upset the applecart. The two parties have come together after a gap of 25 years.
Back in 1995, the SP had won 107 and BSP 67 seats in Uttar Pradesh and Singh had taken support from other regional parties to prove his majority in the house. Thereafter, the relations between the two regional parties soured. The BSP planned to make a government with the support of BJP, with Mayawati as the chief minister. While the BSP was planning to withdraw support from the SP government and a meeting to deliberate upon this change of loyalties was underway at the state guest house on Meerabai Marg in Lucknow, some SP workers stormed the venue and Mayawati could barely escape with the life.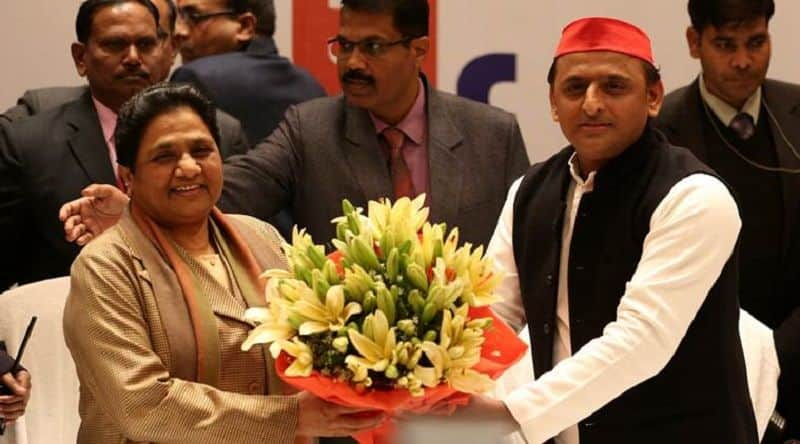 The BSP had subsequently withdrawn support to the SP-led government and formed a government with the BJP. Mayawati has given signals that she has not forgotten the incident. This would pressure Akhilesh to keep his father out of the hustings. However, this might jeopardise the SP's own core vote base as Yadav Sr is still an effective swing factor when it comes to the SP's Muslim-Yadav combination. The SP is in a tight spot
Read Exclusive COVID-19 Coronavirus News updates, at MyNation.
Last Updated Jan 20, 2019, 11:56 AM IST