Modi govt responds to complaints against inviting journalist who supports 'Maoist terrorist ideology' and 'defames Indian Army' to address IAS trainees at Lal Bahadur Shastri Academy of Administration and at the army commanders' conference
New Delhi: The Union home ministry has assured that it would be very careful about who is invited to speak at prestigious governmental institutions and events.
This was in response to a complaint filed after journalist Siddharth Varadarajan was invited to speak at the Lal Bahadur Shastri Academy of Administration and address IAS trainees in Mussoorie. The complainant had questioned why Varadarajan, who sympathises with the violent naxal movement and has repeatedly taken an anti-Indian Army stand, be invited to speak at such an institution. 
The defence ministry too has ordered an inquiry on the same grounds after it was found that Varadarajan was invited to speak at the army commanders' conference last year. The defence ministry has asked the director general of military intelligence (DGMI) to probe this.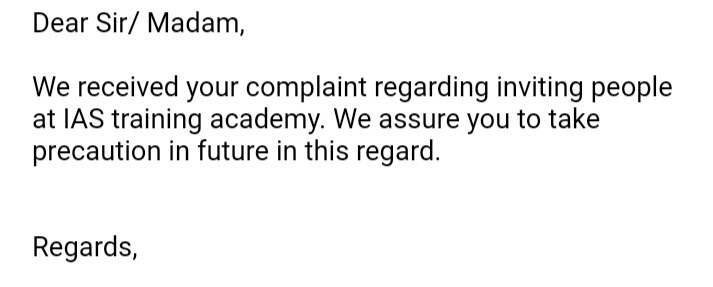 Responding to a complaint by Vinay Joshi, who runs rights body Legal Rights Observatory (LRO) and who raised the issue of Varadarajan's invitation at the IAS training academy, the Union home ministry's left-wing extremism division said, "We have received your complaint regarding inviting people at IAS training academy. We assure you to take precaution in future in this regard."
When MyNation reached out to Varadarajan, he said the matter was not worthy of a response.
Meanwhile, Joshi called Varadarajan an "active Maoist cadre" and one of the main accused in the Shamnath Baghel murder case in Chattisgarh's Bastar, along with his wife, Delhi University professor Nandini Sundar.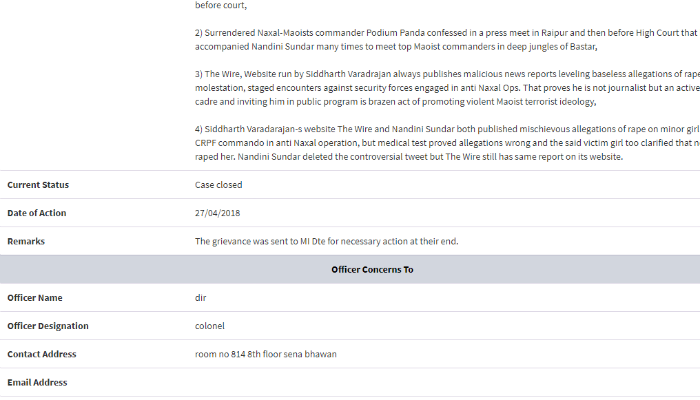 A similar complaint was sent by Joshi to the defence ministry, protesting against the invitation extended to Varadarajan to address the army commanders' conference last year.
"Last year, the Army had invited Indian-American journalist Siddharth Varadarajan to address annual army commanders' conference. The said person and his wife have a criminal and dubious record. With this complaint I wanted to drag attention of defence ministry officials to the real face of Siddharth Varadarajan and request defence ministry and Army headquarters not to invite this person and anyone of this sort to address Army commanders and give them legitimacy and honour. As these type of people are indulged in defaming Indian Army on the basis of false human rights issues and other concocted allegations against armed forces [sic]," Joshi wrote in his complaint.
Following are Joshi's accusations (verbatim) in his complaint
1. Mr Siddharth Varadarajan is husband of Delhi University professor Nandini Sundar who is main accused and conspirator in Shamnath Baghel murder case of Bastar in Chhattisgarh state. At present her arrest is pending due to interim order by Hon Supreme Court of India. The deceased Shamnath Baghel was social worker from Maoists — Naxal infested region of Chhattisgarh and he was peacefully and democratically opposing violent communist Maoist insurgents unleashing terror in the region. As per FIR registered against Siddharth Varadarajan's wife Nandini Sundar (case number: IA 14-2016 filed Nov 10th 2016 in WP Civil 250-2007), Nandini hatched conspiracy to kill Mr Shamnath Baghel.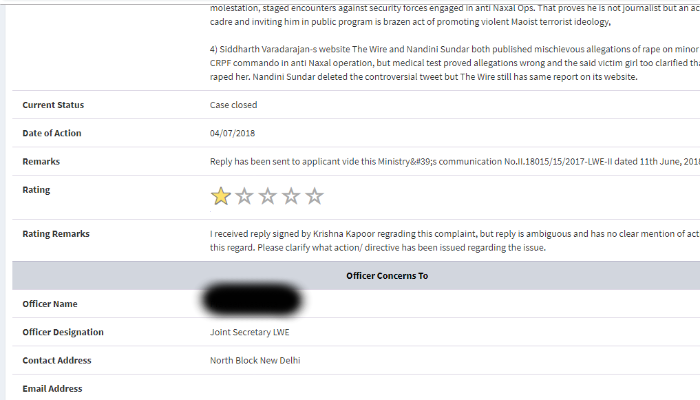 After registering FIR, Nandini approached Hon Supreme Court to quash said FIR, but the court refused to do so citing evidences produced before court.
2. Surrendered naxal-Maoist commander Podium Panda confessed in a press meet in Raipur and then before high court that he had accompanied Nandini Sundar many times to meet top Maoist commanders in deep jungles of Bastar.
3. The Wire, a website run by Siddharth Varadarajan, always publishes malicious news reports levelling baseless allegations of rapes, molestation, staged encounters against security forces engaged in anti-Naxal ops. That proves he is not journalist but an active Maoist cadre and inviting him in public programme is brazen act of promoting violent Maoist terrorist ideology.
4. Siddharth Varadarajan's website The Wire and Nandini Sundar both published mischievous allegations of rape on minor girl against CRPF commando in anti-Naxal operation, but medical test proved allegations wrong and the said victim girl too clarified that no one raped her. Nandini Sundar deleted the controversial tweet but The Wire still has same report on its website.