The Constitutional bench headed by then CJI Dipak Misra had in a landmark verdict in September allowed the entry of women of the menstruating age group in the Lord Ayyappa shrine.
New Delhi: The Supreme Court will hear a batch of petitions seeking the recall of the verdict that allowed the entry of women in the age group of 10 to 50 years at Lord Ayyappa's temple at Sabarimala.
The bench of Chief Justice Ranjan Gogoi and Justices Rohinton Fali Nariman, AM Khanwilkar, DY Chandrachud and Indu Malhotra would consider the review petitions in their chambers at 3 pm.
Besides this, four more petitions relating to Sabarimala temple are listed for hearing today by a bench comprising Chief Justice Gogoi and Justices Sanjay Kishan Kaul and KM Joseph. We look at the series of events so far.  
1990: S Mahendran files plea in Kerala High Court seeking a ban on women's entry to the temple.
April 5, 1991: Kerala High Court upholds the age-old restriction on women of a certain age-group entering the temple.
August 4, 2006: Indian Young Lawyers Association files plea in Supreme Court seeking to ensure entry of female devotees between the age group of 10 to 50 at the Lord Ayappa Temple at Sabarimala.
November 2007: LDF government of Kerala files affidavit supporting PIL questioning ban on women's entry.
January 11, 2016: Two-judge bench of Supreme Court questions practice banning entry of women at the temple.
February 6: Congress-led UDF government takes U-turn, tells Supreme Court it is duty bound to "protect the right to practice the religion of these devotees".
April 11: Supreme Court says gender justice endangered by a ban on women.
April 13: Supreme Court says tradition cannot justify a ban on women's entry.
April 21: Hind Navotthana Pratishtan and Narayanashrama Tapovanam files plea in Supreme Court supporting entry of women.
November 7: LDF government files a fresh affidavit in Supreme Court saying it favoured the entry of women of all age groups.
October 13, 2017: Supreme Court refers the case to Constitution bench.
October 27: Plea filed in Supreme Court for gender-equal bench to hear the case.
July 17, 2018: Five-judge Constitution bench starts hearing the matter.
July 19: Supreme Court says women have a fundamental right to enter the temple and questioned the rationale behind the age group.
July 24: Supreme Court made it clear that the ban on entry of women would be tested on "constitutional ethos".
July 25: Nair Service Society tells Supreme Court the celibate nature of Sabarimala temple's presiding deity Lord Ayyappa is protected by the Constitution.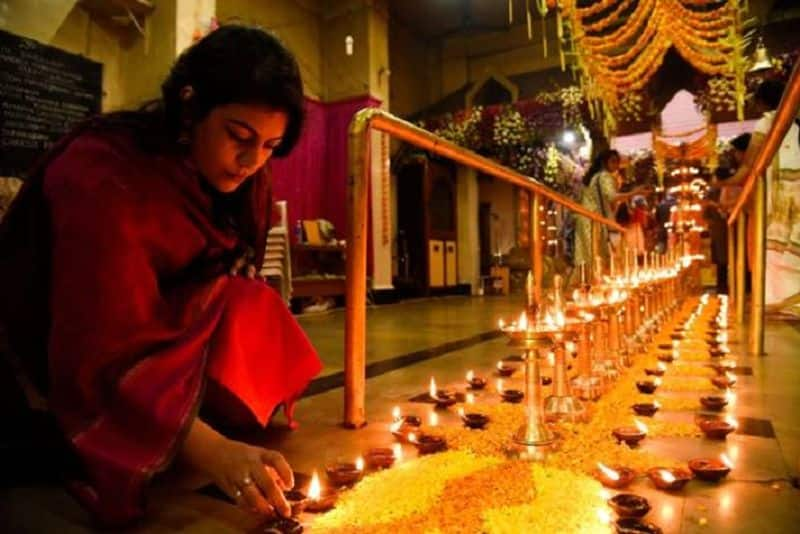 July 26: Supreme Court observes it can't remain oblivious to ban on entry of women as they were barred on "physiological ground" of menstruation.
July 31: Supreme Court says constitutional scheme prohibiting exclusion has "some value" in a "vibrant democracy".
August 1: Supreme Court reserves verdict.
September 28: Supreme Court, in 4:1 verdict, allows entry of women in Sabarimala temple, says banning females' entry into the shrine is gender discrimination and the practice violates rights of Hindu women.
October 2: Post the court order, protesters first oppose the entry of women to the Sabarimala Temple in Kerala
October 12: Statewide protests take place. Most political parties support Ayyappa devotees and oppose entry of women of menstrual age into the famed shrine. BJP and various Hindu outfits are on a warpath against the Left-front government over its decision not to seek a review of the top court verdict.
October 19-25: So far, 3,731 people have been arrested and 545 cases registered in connection with last month's violence. During last month's pujas, media persons were attacked by a section of protesters and police had to face criticism.
Last Updated Nov 13, 2018, 12:16 PM IST