In Assam, the All Assam Students' Union (AASU) has called for a state-wide bandh to protest against the controversial Citizenship (Amendment) Bill
Guwahati: The 11-hour Northeast bandh called by the North East Student's Organisation (NESO), All Assam Students Union (AASU) and 30 other indigenous organisations on Tuesday to protest against the Citizenship (Amendment) Bill, 2016 has affected normal life in Assam and other parts of the Northeastern region.
The bandh supporters have vandalised several vehicles in Guwahati and other parts of the state amid tight security at 5 am. They also pelted stones in many parts of Assam.
Tyres were burnt on roads at various places in Assam to prevent the movement of vehicles. Vehicles were damaged in Guwahati, Tinsukia and Dibrugarh districts, the police said.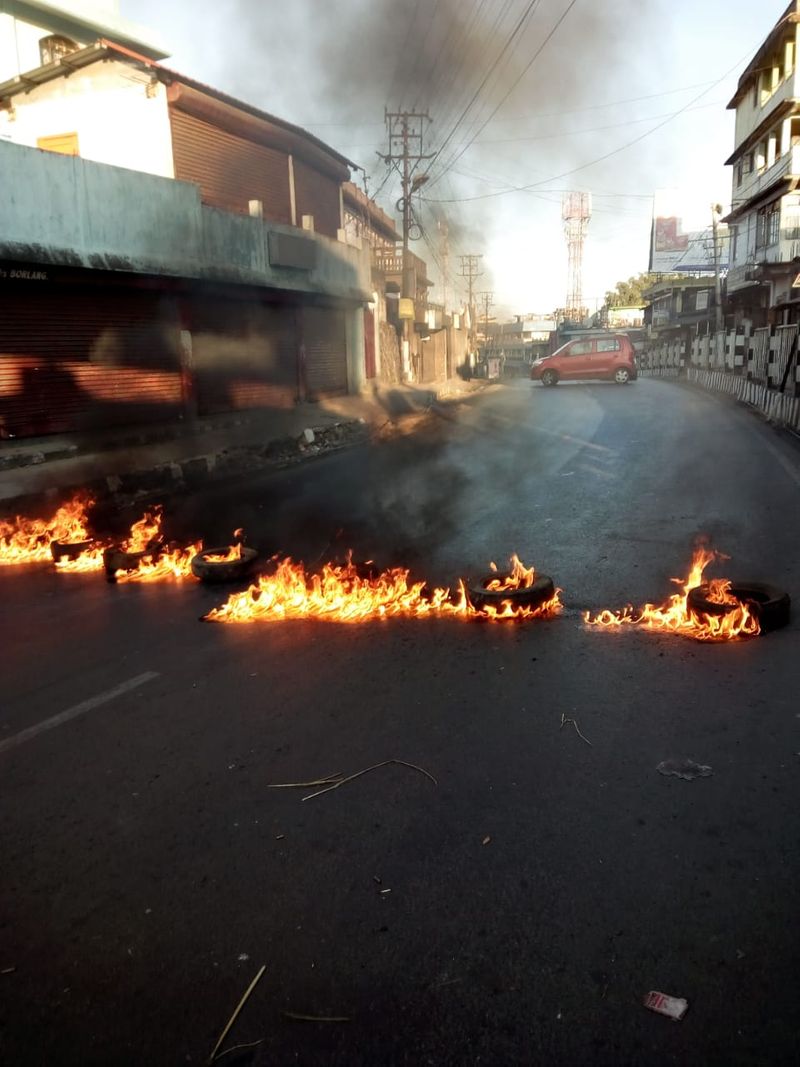 Shops, markets, financial institutions kept their shutters down, educational institutions, private offices remained closed.
Meanwhile, the police have arrested over 1,500 bandh supporters including the All India United Democratic Front (AIUDF) MLA Anwar Hussain Laskar, while they took out a protest rally in Hailakandi against the Bill.
The Joint Parliamentary Committee (JPC) on Friday had submitted its report over the Citizenship (Amendment) Bill before the Parliament and the Bill is likely to be passed in Lok Sabha today.
The Bill is aimed to grant Indian citizenship to the Hindu, Sikh, Buddhist, Jain, Parsi and Christian refugees from Pakistan, Bangladesh, and Afghanistan.
The Asom Gana Parishad (AGP), an ally party of the BJP-led Assam government, broke up the alliance with the saffron party in Assam after the JPC had submitted their reports over the Bill 2016 before the Parliament on Monday.