Data provided by the Union Home Ministry proves that in UPA-I and II, India witnessed more riots and more people fell victim to communal clashes and lost lives than NDA regime so far
New Delhi: The Narendra Modi government has emerged as less hostile to the minorities and marginalised than the 'liberal' UPA regime that ruled India from 2004 to 2014.
According to the Union home ministry's reply to an RTI query on communal riots in India between 2004 and 2017, the NDA regime fared better on all counts, such as the number of incidents of communal violence, number of people killed and those injured.
While India recorded 10,399 incidents of communal violence from 2004 to 2017 in which 1,605 people were killed and 30,723 injured, 3,858 incidents occurred between 2004 and 2008, a period that roughly coincided with the tenure of the UPA-1.
 
In the five years between 2009 and 2013, roughly corresponding to the time of the UPA-2, there were 3,621 communal riots.
 
However, from 2014 to 2017, India witnessed a lesser number of riots: 2,920 to be precise.
 
Also, the three years when incidents of communal violence peaked were when the UPA was in power. While the maximum of 943 incidents was recorded in 2008, another 849 were recorded in the following year. In 2013, 823 communal riots took place.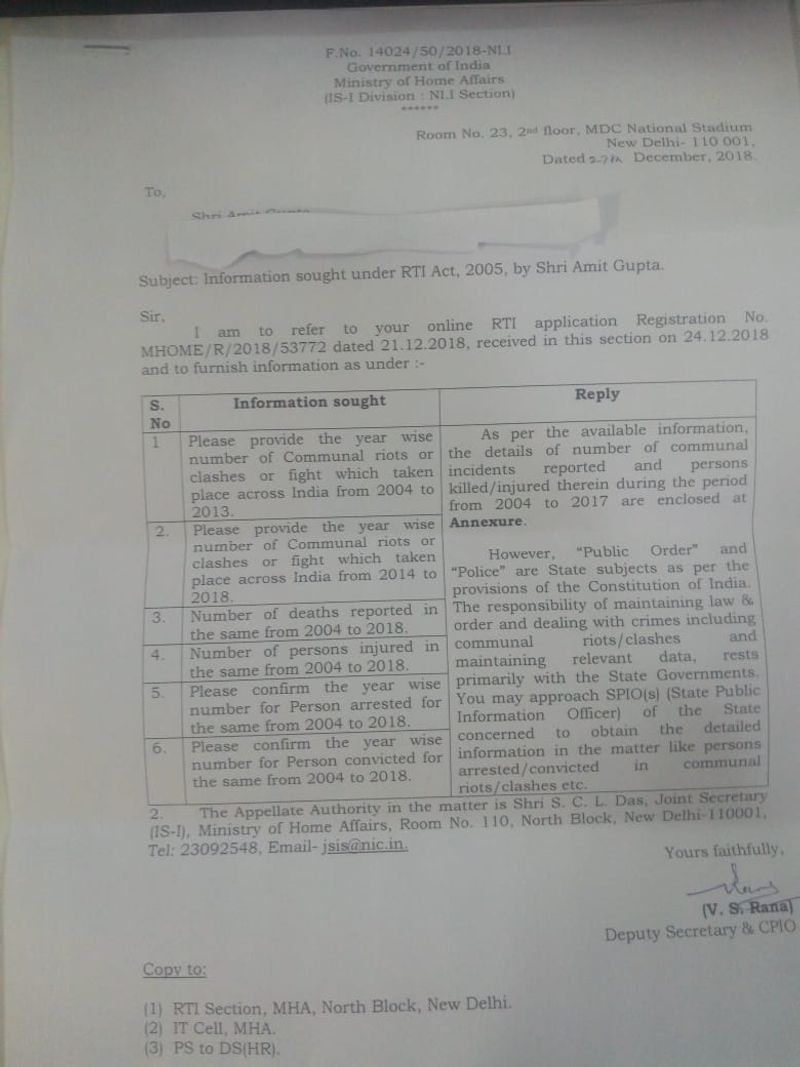 The current NDA regime fares better even when compared to the NDA-1, UPA-1 and UPA-2 regimes in terms of the number of people killed in communal riots.
The UPA earns a dubious distinction when it comes to the average number of people killed in incidents of communal violence during its tenure from 2004-2014.
 
While 1,216 people were killed every year between 2004 and 2013, that number fell to 97.25 a year under the Modi government. 
 
The highest number of people killed in communal flare-ups in a single year was also when the UPA was in power. According to government data, 167 people were killed in 2008, which remains the highest, followed by 134 in 2004 and 133 in 2013.
 
After 2014, there has been a downward trend in the number of people killed in communal riots.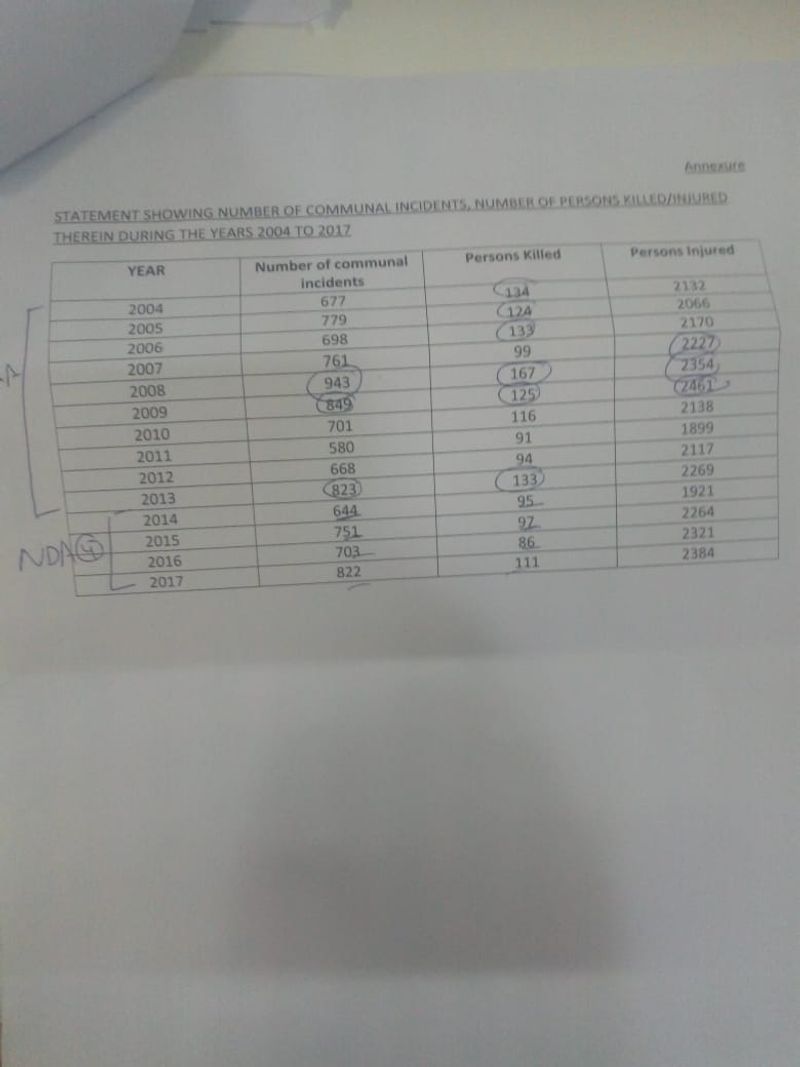 These figures came to light as part of the home ministry's reply to Noida-based IT professional and RTI activist Amit Gupta. While Gupta had also asked for data on people arrested and convicted for communal riots, the ministry said the data pertaining to this was maintained by the state governments.