Kerala chief minister Pinarayi Vijayan justified the step saying that if they stop visiting Sabarimala as a group, then no one would head to the shrine. However, sources in the Congress say it's a trap to get their leaders arrested.
Nilakkal: The Kerala police have come up with a new step to ensure law and order in Sabarimala. The police have decided to issue notices to those with a criminal background. Within six hours, those, who have received these notices are ordered to leave the shrine.
The notice is based on an intelligence report. Stern instructions are included in the notice. The police have would be registering cases against those who violate this notice.
ALSO READ: Amit Shah slams Pinarayi Vijayan over Sabarimala issue
Earlier, the Kerala Police blocked the Congress leaders, who staged protests violating the prohibitory orders at Sabarimala.  Congress leaders, including Ramesh Chennithala and party workers, demanded that the state government should withdraw Section 144 imposed at Sabarimala. Congress's stand is that Section 144 should not be imposed at any place of worship. 
"Congress workers decided to visit Sabarimala to strengthen the party's involvement in the issue," said Balan Chengal, a Congress worker.
Kerala Police said to the protesters that only the MLAs could go to Sannidhanam. The leaders angrily stormed the ground and started protesting. The leader of opposition Ramesh Chennithala demanded that the devotees should be allowed to go to Sannidhanam.
Nine leaders, including former chief minister Oommen Chandy, PJ Joseph and Johny Nellur, led the protest march to Sabarimala. The leaders decided to go ahead despite the prohibitory orders. Later, the cops allowed the group to head to Sannidhanam. 
Regarding this incident, chief minister Pinarayi Vijayan said that Section 144 imposed at Sabarimala is not similar to the control exercised at a conflict zone. "We cannot say that people should not go to Sabarimala as a group. Then, no one will go to Sabarimala. If four UDF leaders go to Sabarimala, it won't be a violation of 144," said the chief minister.
However, sources say that the government has a hidden plan of arresting them soon after.
But, the Congress soon made a U-turn and dropped the plan of visiting Sabarimala. Their new step is to meet the governor and have a talk regarding the protest and Section 144. There are also reports that the police have filed a case against the Congress leaders for protesting at Nilakkal earlier during the day. 
A group of 110 pilgrims to Sabarimala's Sannidhanam abandoned their travel to the shrine due to prevalent violence. A group of 110 devotees including 13 boys and 12 girls from Mumbai had to turn back after reaching Erumeli, Kerala.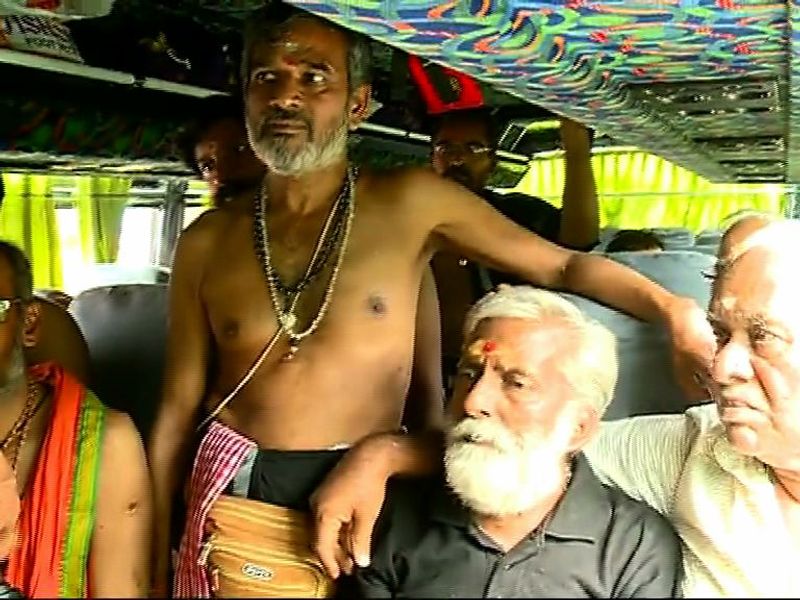 Read Exclusive COVID-19 Coronavirus News updates, at MyNation.
Last Updated Nov 20, 2018, 3:41 PM IST