In pics: Vishwa Hindu Parishad raises slogan for Ram mandir in Bengal
First Published Dec 10, 2018, 3:58 PM IST
Around 800 VHP cadres assembled at Balarampur area in Purulia district of Bengal demanding for Ram mandir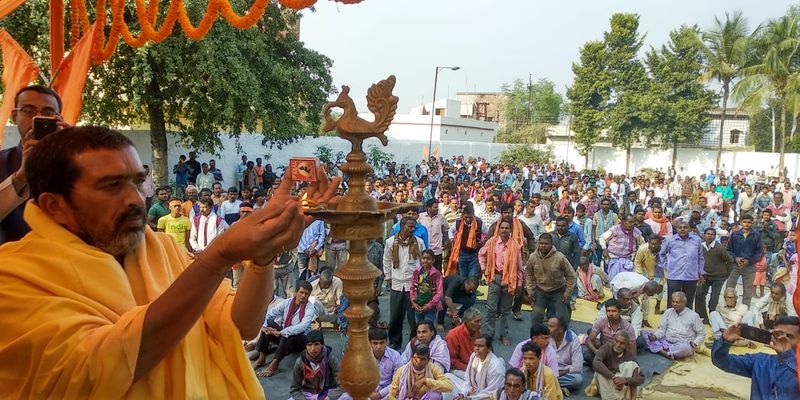 Vishwa Hindu Parishad organised protests, yajnas and meetings across Bengal in demand for Ram mandir.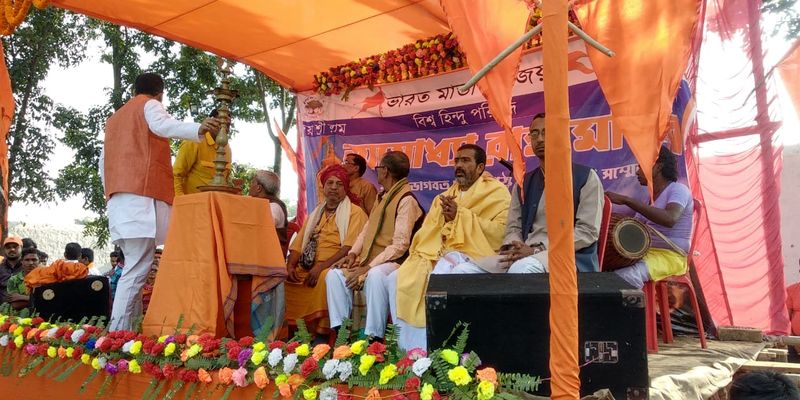 Around 8000 VHP cadres assembled at Balarampur area in Purulia district of Bengal.
Meetings were organised in Ishwarpur as well. Slogans for Lord Ram were raised.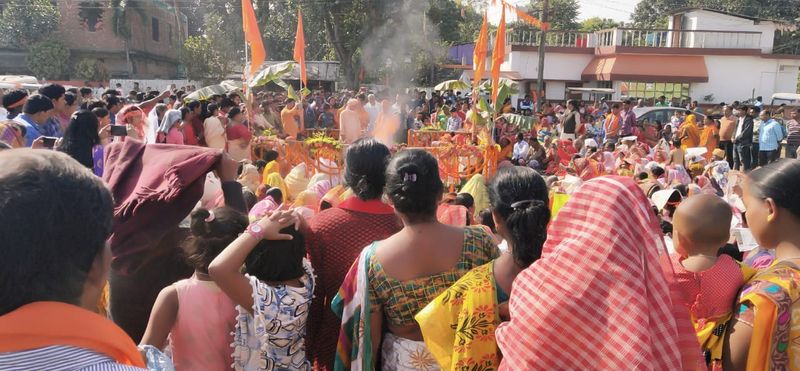 Purulia has been crucial for the BJP as they have broken into the TMC ruled state through the district during the Panchayat election this year.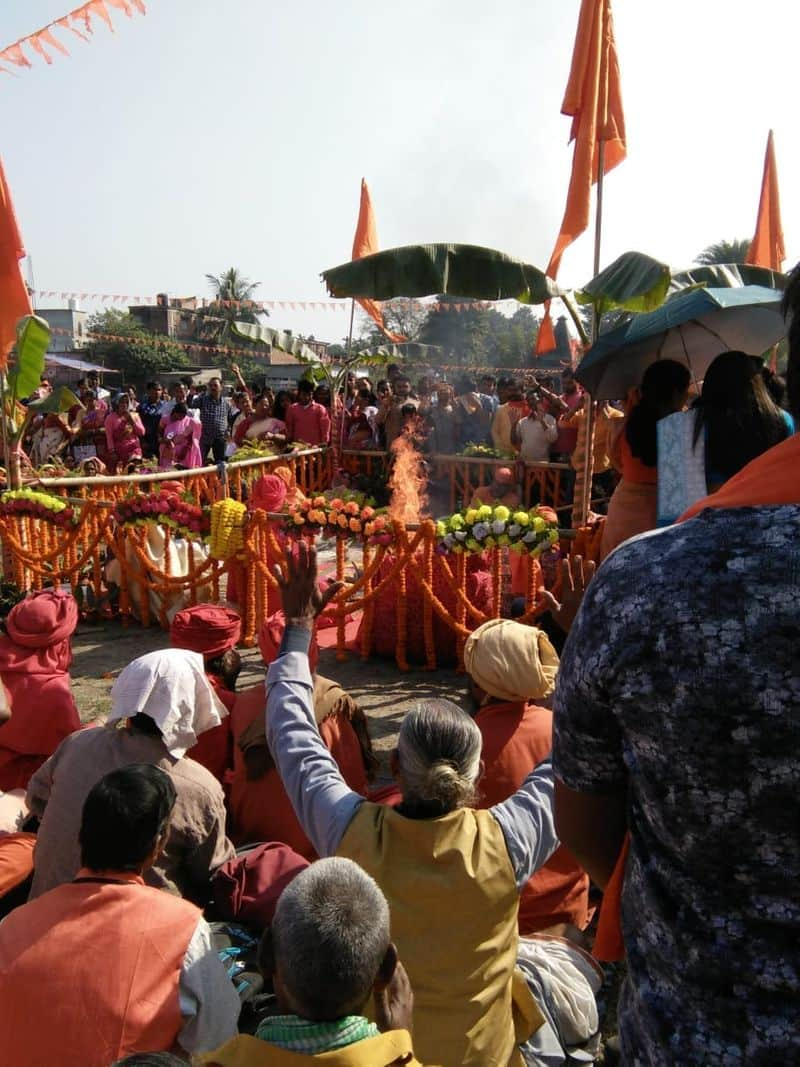 People clad in saffron were seen taking part in yajnas and other vedic customs.