The volume of cargo will soon increase in this route. That will not only boost all businesses connected to the Northeast but also eventually contribute to tourism. Two such projects in southern India and one in the Northeast are in the pipeline
New Delhi: Working silently as ever — or at least without capturing news headlines — the water and road ministry under Nitin Gadkari is reaching one milestone after another. For the first time in India since independence, a container vessel has travelled using one such waterway connecting Kolkata and Varanasi carrying 16 containers with foods and beverages of soft drink giant Pepsico.
The vessel named after Rabindranath Tagore connects two politically significant zones – Varanasi, the Prime Minister's constituency and Kolkata, capital of Bengal, a state BJP is trying to sink its teeth in.
The load carried by the vessel that was flagged off by union shipping secretary Gopal Krishna is equivalent to 16 truckloads of food and snacks through the Ganga river. It will take around 9 days for the vessel to make the journey one way.
While the vessel carried Pepsico consignments on its way to Varanasi, on the way back, it will procure fertiliser from IFFCO plant in Pulpur near Prayagraj.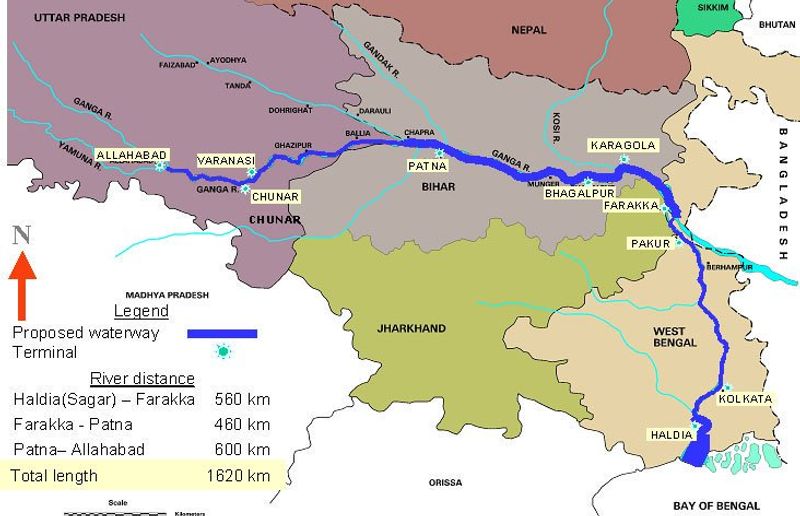 This will be a huge boost for cargo movements from east and north-eastern India. What it also means is less trucks on road. The shipping ministry says the vessels are less fuel-consuming. So, over a time period, it will positively impact fuel consumption in the country — particularly at a time when fuel import from international market has become a problem with United States imposing strict sanctions on import from Iran (although India and seven other countries have been exempted from the embargo). Iran is one of the main exporters of oil for India.
This should have been the biggest news of the week in India. For the first time since independence, a container is moving on inland vessel. PepsiCo is moving 16 containers from Kolkata to Varanasi on vessel MV RN Tagore, over river Ganga. Such a huge accomplishment!#SagarMala

— Nitin Gadkari (@nitin_gadkari) November 3, 2018
This is the first such inland waterway developed in India. The Union government is developing the National Waterways 1 (River Ganga) under the Jal Marg Vikas Project covering a distance of 1,390 km.
Sources in the shipping ministry say in the coming days, the volume of cargo will increase in this route. That will not only boost all businesses connected to the Northeast but also eventually contribute to tourism.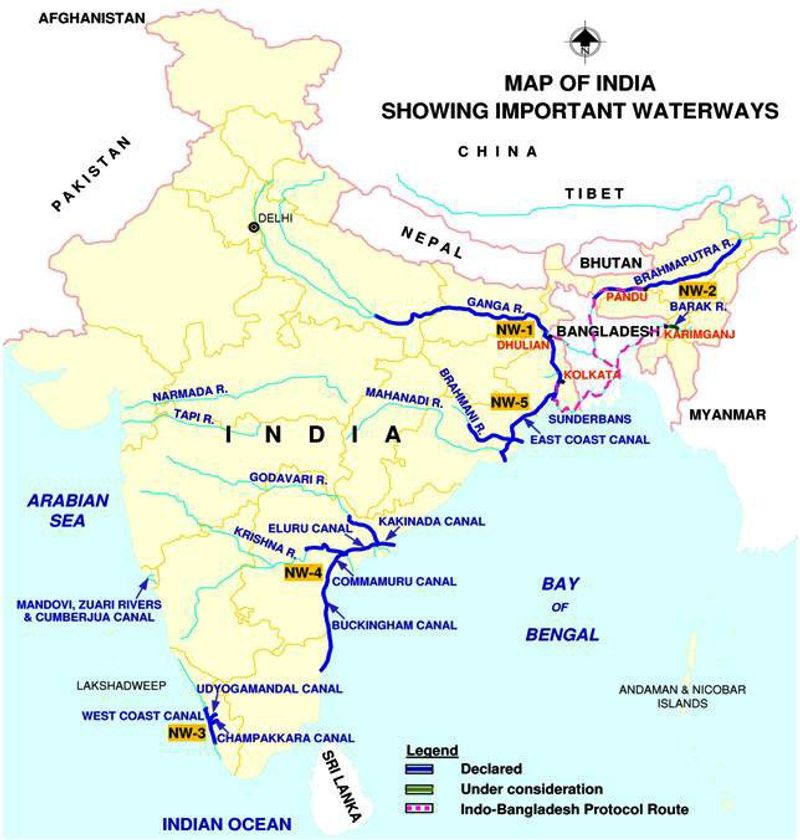 Some other inland waterway routes are being developed. Two of them are in southern India and one is in the Northeast on the mighty Brahmaputra.
Come 2019, when Gadkari faces the people of India, probably he will have the bulkiest portfolio to showcase what all his ministries have achieved under his supervision. The new inland waterway's political significance aside, it's also an administrative feat.