According to the Narcotics Control Bureau official, Delhi and Mumbai supply 70% of the total consignments of cocaine that enter India
New Delhi: India's two main metropolitan cities - Delhi and Mumbai - are becoming a transit hub for international drug smugglers supplying the most expensive drug, cocaine, from Brazil. According to the Narcotics Control Bureau, India's nodal agency for controlling drugs, once the consignment reaches these cities, it is further moved to places like Goa, Pune, parts of Delhi and Mumbai, including some very high profile party places which include hotels.
According to an NCB official, Delhi and Mumbai supply 70% of the total consignments of cocaine that enter India. 
"Cocaine is most expensive but still in high demand in Mumbai and Delhi. In recent cases, we have found that it is being kept in nearby places, from where consignments were supposed to travel to other cities like Goa, Pune, Gurgaon etc. We have instructed teams to increase the strength of staff to keep a check on foreigners especially coming from Brazil," a senior NCB official said.
"Dealers sell it on 'ball' basis. For example, an 8 ball of coke(cocaine) is equal to 3.5 grams of cocaine," the official added. The official claimed that the cost of 1 kg of cocaine does not cost less than Rs 5.5 crore.
Places which are close to the highways connecting other cities are safe-houses for local smugglers. Smugglers choose places which are highly populated but close to city highways. These smugglers don't hesitate in transporting drugs in public transport.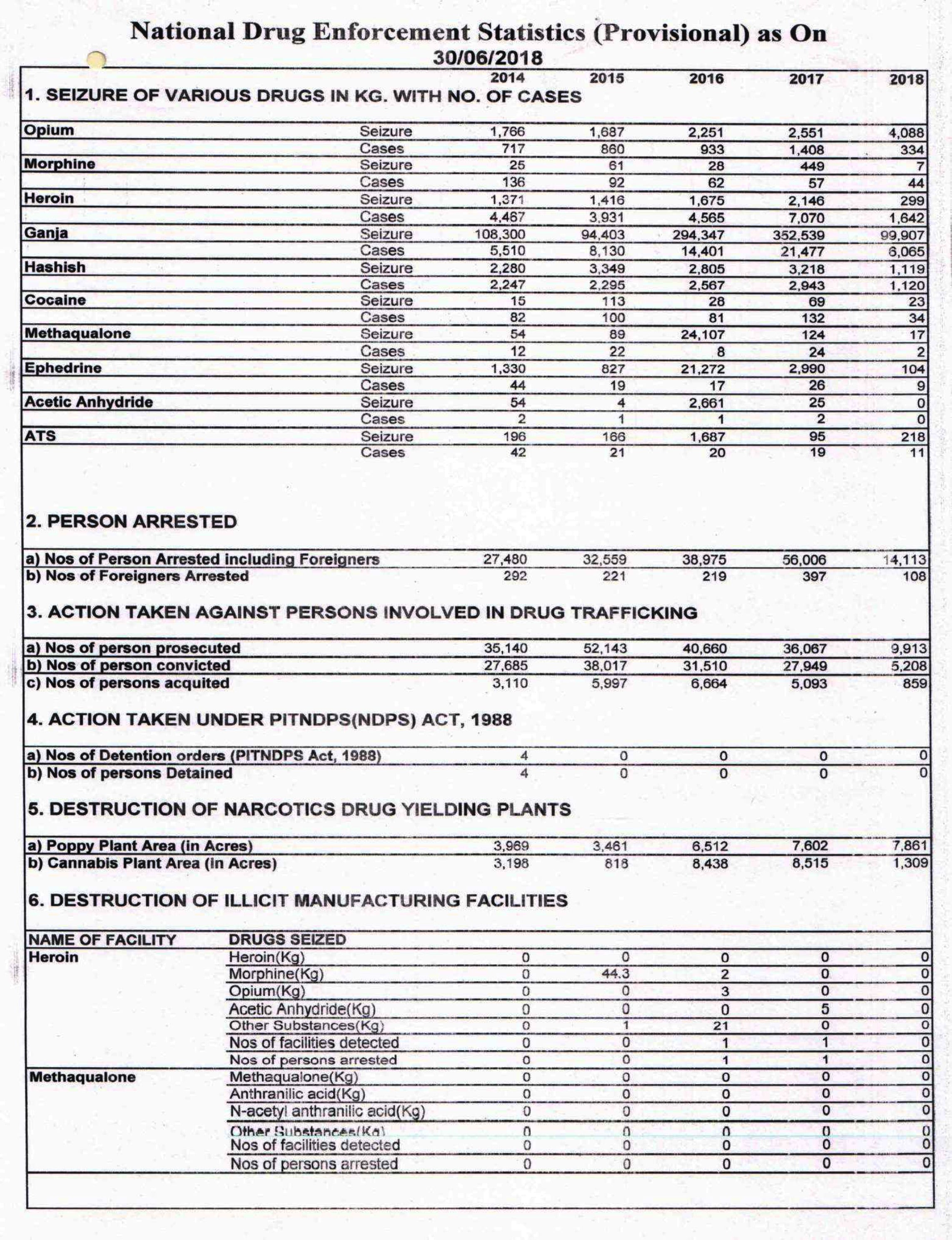 The Central Industrial Security Force (CISF), conducting security checks at airports and the Delhi metro, caught a person from the metro train station who was supposed to supply cocaine to a party. He was caught from Rajiv Chowk metro station. The CISF seized 11 packets of cocaine and some cash from the accused.
Similarly, on May 20, the Delhi unit seized 930 gram of cocaine at IGI Airport, New Delhi and arrested a Brazil national. They also seized cocaine worth rupees 12 crores from a hotel in Delhi, in April.
Things are totally different in Mumbai as the city has a much bigger market than Delhi. According to the sources, from Mumbai, cocaine supply goes not only to Goa and Pune but also to southern parts of India and Sri Lanka too. 
"Mumbai certainly has more demand than Delhi. Here we have seized kilos of cocaine in a single case. During an investigation we have found that Mumbai is a much bigger transit hub for the world's most expensive drug," the NCB official added.
In April, officers of NCB, Mumbai zonal unit seized 4.300 kg of cocaine from the Mumbai airport and arrested two Peru nationals.