The cost does not include TV and outdoor spend, and these advertisements were issued only to mark the birth and death anniversaries, not to highlight government schemes
New Delhi: The Congress-led UPA government spent over Rs 35 crore on glorifying Congress dynasts Jawaharlal Nehru, Indira Gandhi, Rajiv Gandhi and Motilal Nehru in its last five years, that too just on print media, an RTI reply has revealed.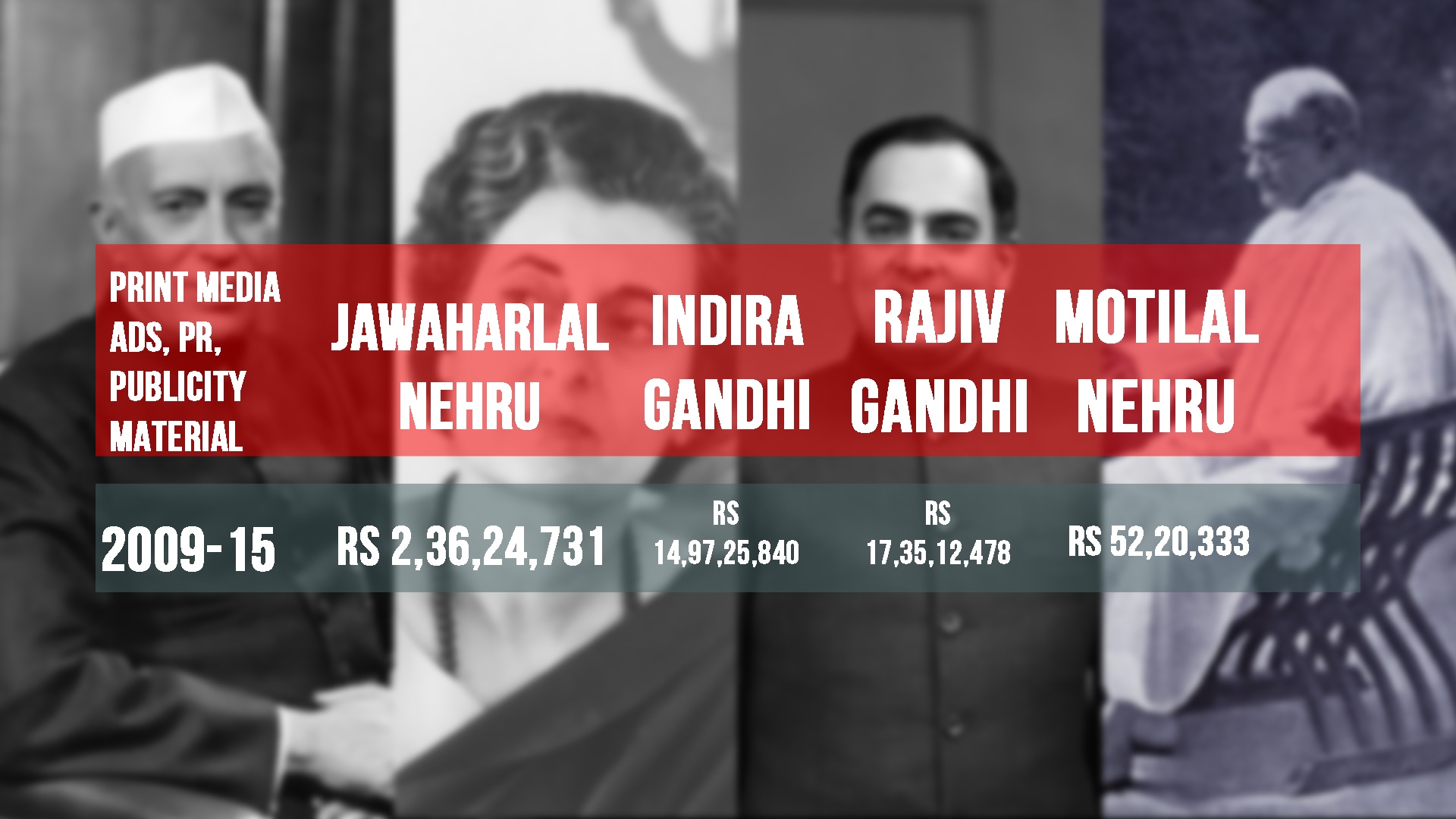 In reply to an RTI application moved by Rahul Gandhi-baiter and Congress rebel Shehzad Poonawalla, the Bureau of Outreach and Communication, Ministry of Information and Broadcasting, said that between 2009 and 2014, the UPA government spent over Rs 35 crore from the public exchequer to "honour and commemorate the legacy or birth/death anniversaries" of these former PMs and of Jawaharlal Nehru's father Motilal.
Interestingly, while Congress leaders recently claimed that Rs 35 lakh was spent on a fitness challenge video featuring PM Narendra Modi, a MyNation report exposed how actually zero rupee was spent on it, according to an RTI reply from the PMO.
Between 2009 and 2014, more than Rs 2.36 crore was spent on commemoration of Jawaharlal Nehru via advertisements in the print media. The UPA spent almost Rs 15 crore on commemorating ex-PM Indira Gandhi. Rs 17.35 crore was spent on newspaper PR material related to birth and death anniversaries of Rajiv Gandhi during this period, apart from Rs 50 lakh on Motilal Nehru, the man who flagged off the political journey of the Nehru-Gandhi dynasty.
This amount, however, is conservative. Information was available only from 2009. Poonawalla had asked for the total expenditure incurred on glorification of the legacy of the Nehru-Gandhi icons between May 2004 and May 2014.
The actual spend on the dynasty could be way higher. Electronic media spend was available for just one year, that too on only Rajiv Gandhi. In 2011-'12, nearly Rs 1.5 crore was spent on TV ads reminding Indians of Rajiv Gandhi's birth and death anniversaries.
Records of money spent on outdoor media — hoardings, electronic boards etc — was not available. "Expenditure is not maintained for outdoor media on the lines as sought by the applicant," the RTI reply said.
MyNation sought the Congress's response to the finding. Ajoy Kumar of the party replied to our email thus: "(Rs) 4300 crores by Modi Government on advertisement and (Rs) 35 crores by UPA2. Ok please ask BJP 125 times first (sic)."