Former Delhi minister and AAP rebel Kapil Mishra is up in arms against the event. He not only lodged compliants with the police and the NDMC against the holding of the event in Talkatora Stadium, but has also threatened to mount a silent gherao of the venue if the permission is not revoked.
New Delhi: A Christian organisation which, on its website, declares religious conversion as its agenda is holding an event at Delhi's Talkatora Stadium on August 25-26. Guess who is the chief guest?
Delhi deputy chief minister and Aam Aadmi Party (AAP) leader Manish Sisodia.
Rebel leader and former Delhi minister Kapil Mishra on Thursday moved NDMC chairperson Naresh Kumar and made a formal complaint asking for revocation of permission for the programme organised by Family of Lord Jesus Church (FOLJ). Mishra lodged a similar complaint with the Delhi police too.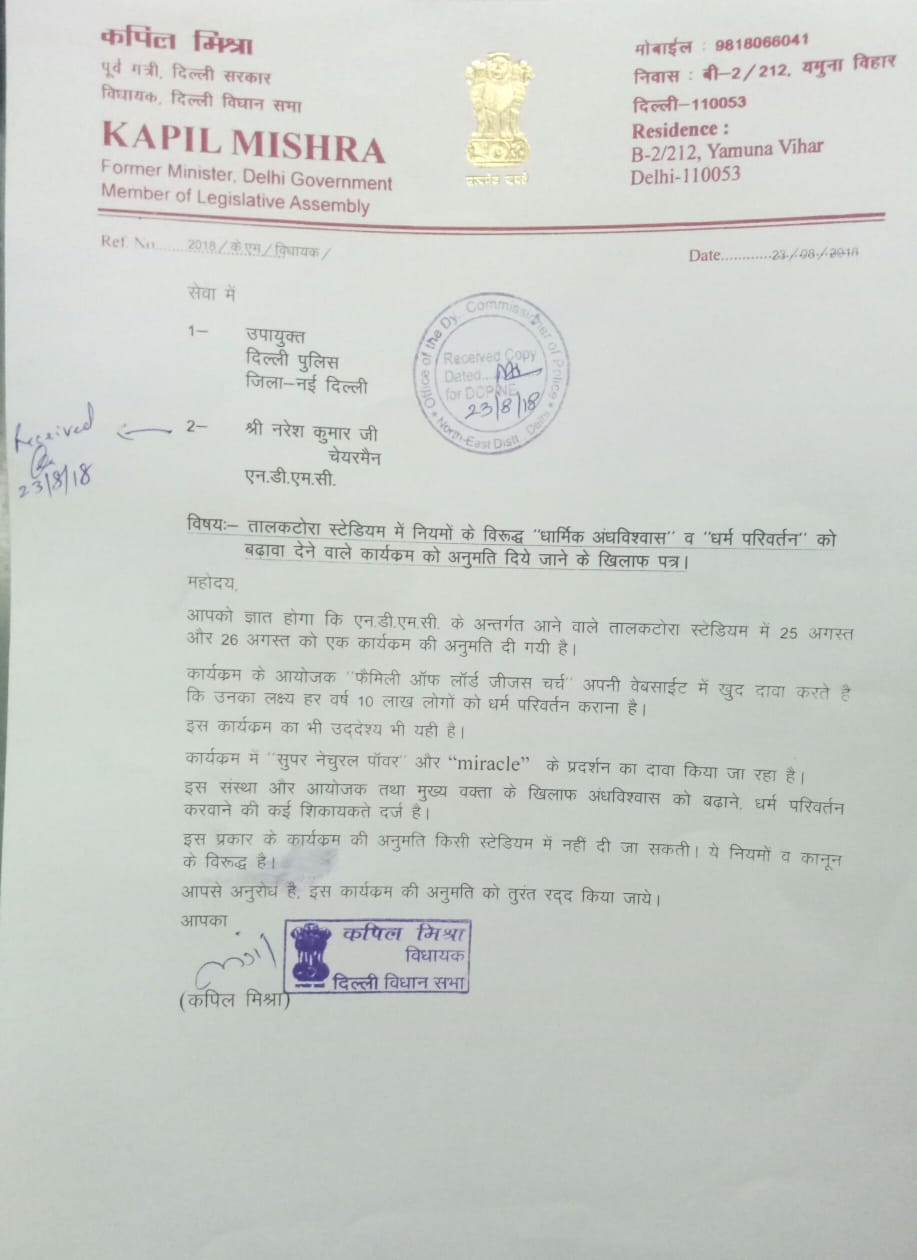 "The event is being organised to encourage religious conversion and religious superstition. The website of the organisers, Family of Lord Jesus Church, itself declares that its objective is to 'harvest one million souls every year' and the objective of this event is the same. It is illegal to give permission for organising such an event in the stadium," Mishra said in the complaint.
Targeting chief minister Arvind Kejriwal over Sisodia's participation, Mishra asked in a tweet: "Does Kejriwal want to convert Hindus into Christians?"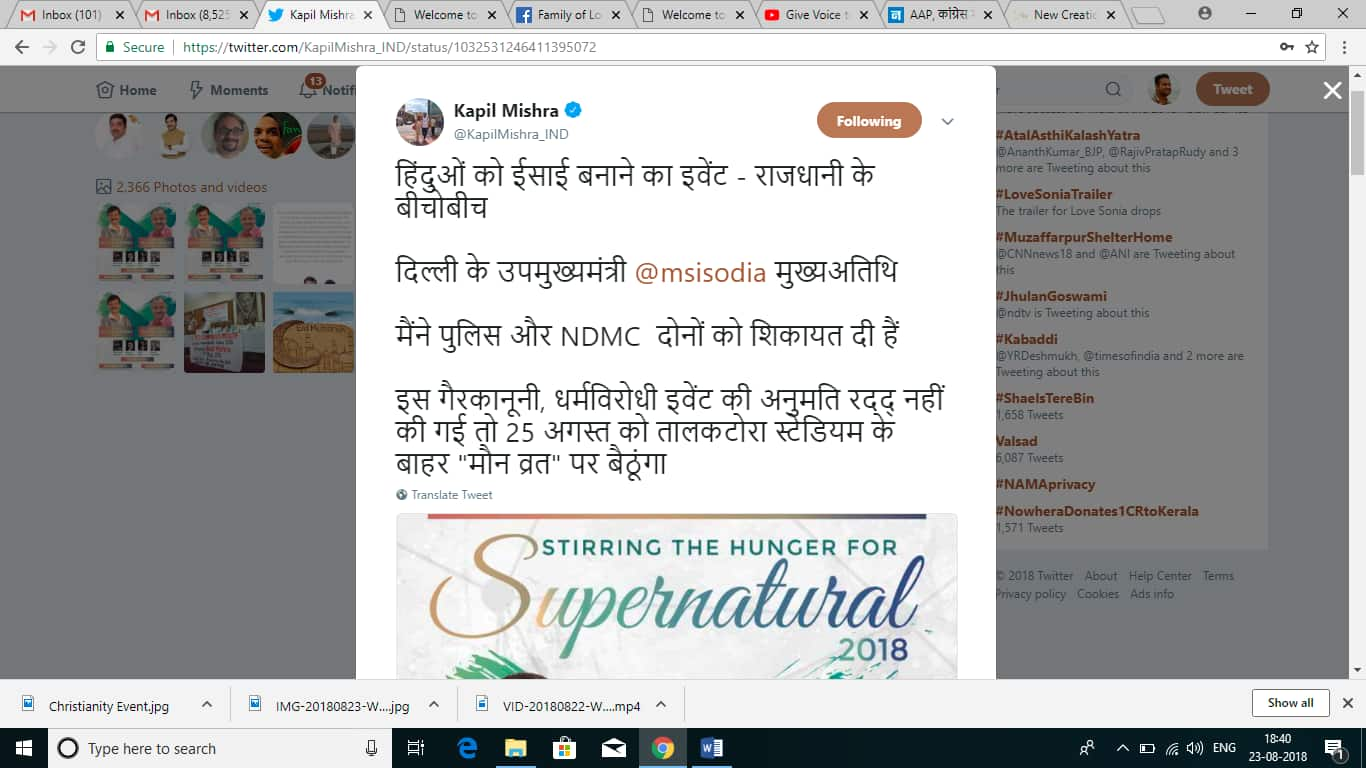 Mishra told MyNation that he would start a protest campaign against the programme if permission was not cancelled. "If permission is revoked well and good, otherwise I will lead a silent protest outside the stadium," he said.
The AAP, however, said it had no knowledge of the event or Sisodia's participation. "Mujhe nahi pata. Is bare mein mujhe koi jaankari nahi hai (I don't know about this. I have no knowledge about this)," said Nagendra Sharma, advisor to Delhi's CM.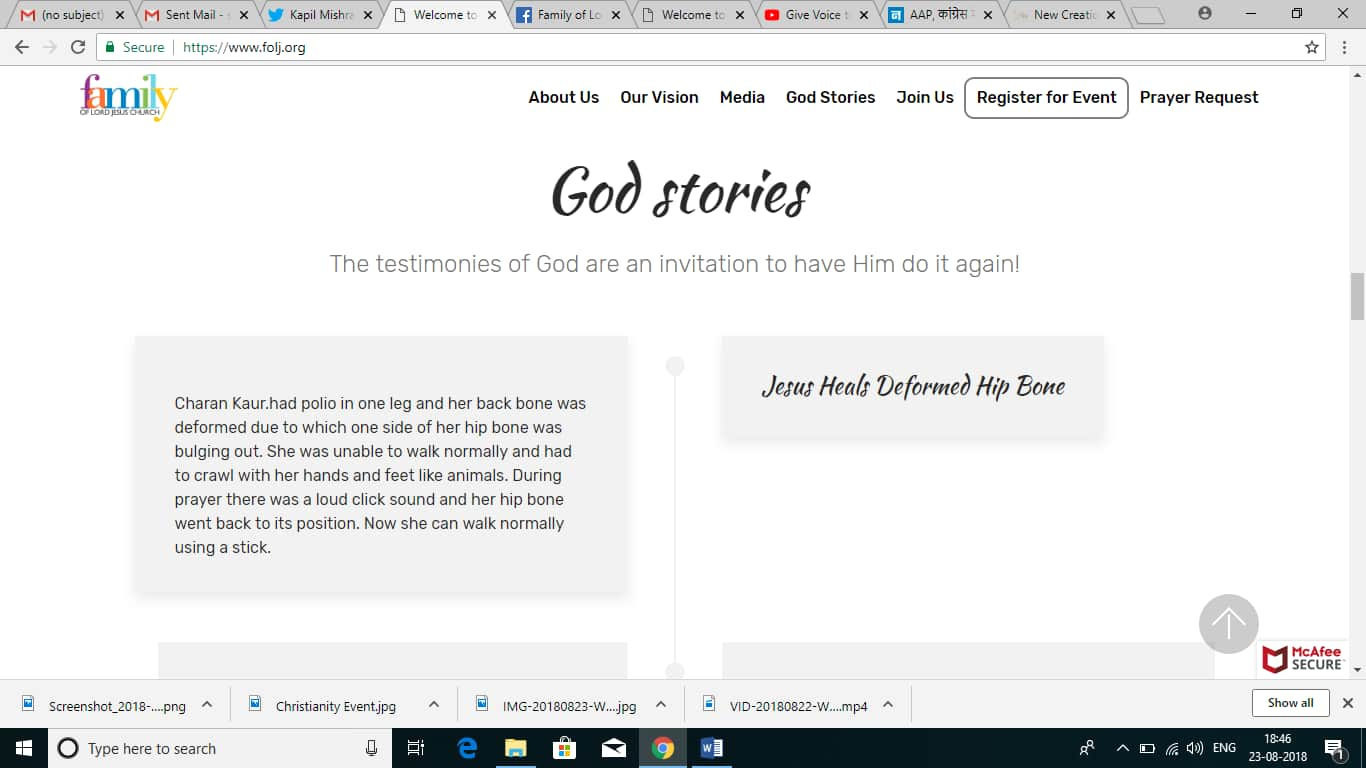 FOLJ functionary Karan Anand rubbished Mishra's allegations. "This is an event only for Christians, therefore who will we convert? Manish Sisodia gave us last-minute confirmation of his presence and that too is for only around 15 minutes. Mishra is only creating ruckus," he said.
Meanwhile, the leader of the FOLJ Church Apostle PS Rambabu is also the president of New Creation Ministries and Senior Pastor of Holy Spirit Generation Church, Bangalore, Karnataka. The website of New Creation Ministries declares: "New Creation Ministries (NCM) is headed by Evangelist PS Rambabu and Evangelist Ankit Rambabu. The ministry has been taking the Good News of our Lord Jesus Christ to every corner of the world. NCM has a unfallable [sic] vision of 'Reaching the un-reached' and also to harvest 'one million souls' every year by conducting large Crusades and Gospel gatherings."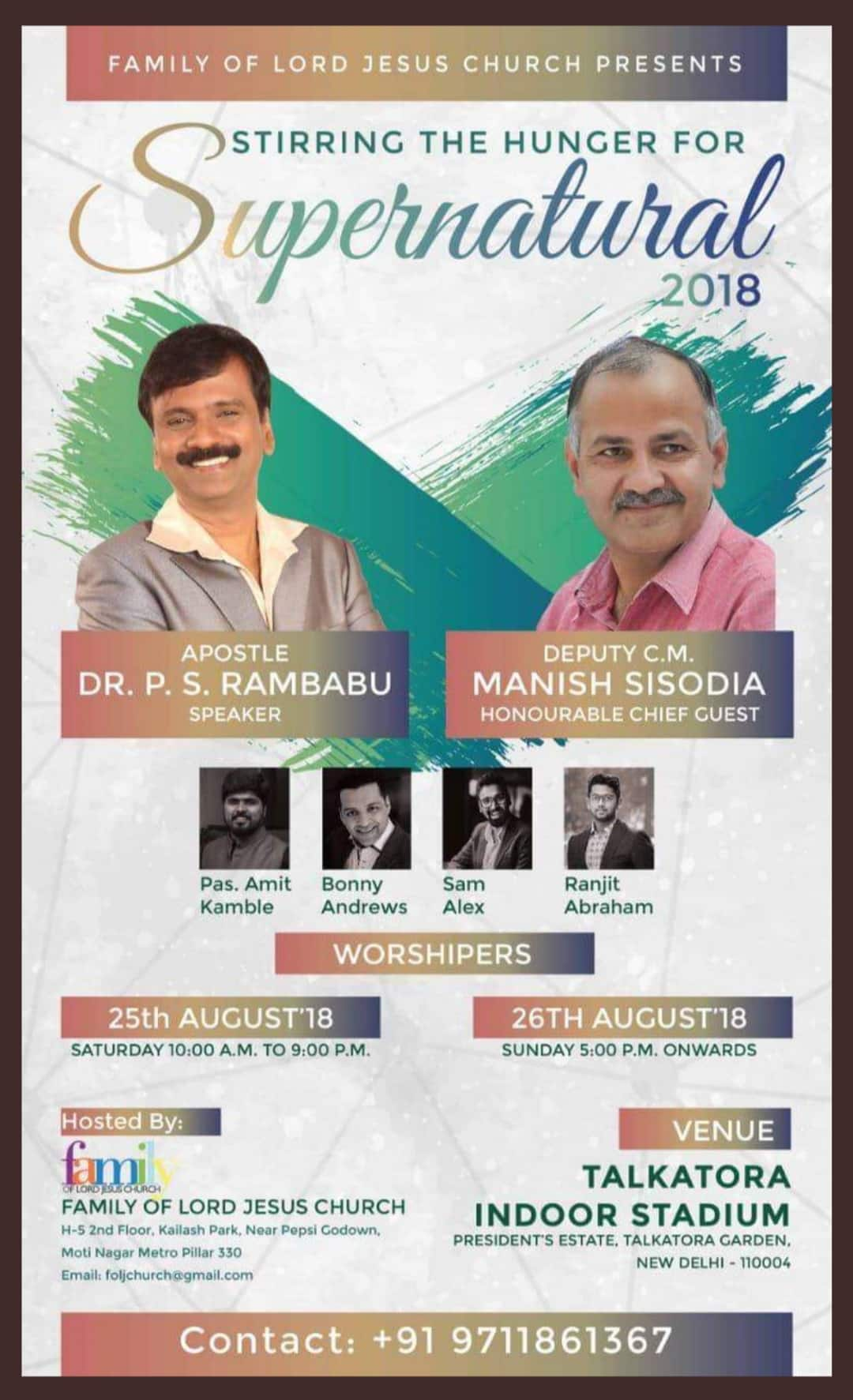 Also, FOLJ website claims several cases in which the ailing were cured of not just irreversible accident injuries, but also cancer and polio after converting to Christianity.
Its Facebook page is also full of such instances. It contains several videos in which gatherings are being addressed by Hindus who apparently did not find the truth in their religion. They are describing Hinduism as "a collection of unhistorical tales and stories" and why they converted to Christianity, "the real deal".
"