Mukul Roy is believed to have seized on the opportunity of Shanku Deb Panda's recent tiff with Bengal chief minister Mamata Banerjee to bring him out of the TMC and make him join the BJP
New Delhi: The BJP has dealt a blow to the TMC in Bengal with three acts of 'poaching'. Yesteryears' actor Biswajit Chatterjee joined the BJP on Monday along with Ranjan Bhattacharya. They joined in the presence of senior BJP leader Kailash Vijayvargiya and former close Mamata aide Mukul Roy.
Shanku Deb Panda, however, is the top pick where the BJP really hurt the TMC. He was one of the confidantes of chief minister Mamata Banerjee.
Panda's career started with student politics but soon his stature improved as he graduated from a Trinamool Chhatra Parishad  leader to be the general secretary of Bengal TMC. But of late, he got into the bad books of the chief minister and that's when Mukul Roy is believed to have used his influence to extract him out. Even on Monday, after he crossed the bridge to BJP, TMC website was showing him as a party general secretary!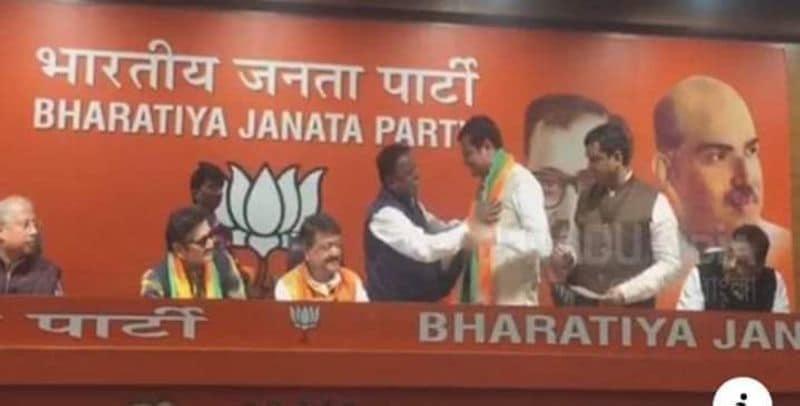 The former strongman of TMC from Kolkata was a journalist by profession. His claim to fame was a sting operation on Mohammed Ilyas, the then CPI MLA from Nandigram. Panda claimed to have caught him on camera, taking money in lieu of his constituency's developmental work. This was not part of the famous Narada sting operation, by the way, which has troubled the TMC dispensation for long.
Panda would flex his muscles as a TMCP leader in Kolkata. Many of his misadventures were shielded by the ruling TMC. His name was dragged into the infamous Saradha chit fund scam following which the Enforcement Directorate grilled him in December 2014. 
Panda can fill that void in BJP's second- or third-rung leadership in Bengal which needs to have a hands-on approach to electoral politics — particularly with a Bengal unit of BJP that is often found bogged down by bickering in the rank and file. Also, at a time when Bengal BJP is looking to take TMC head-on in a crucial 2019 general election, faced with an arrogant ruling party in the state that even refuses choppers of Amit Shah to land. Panda, BJP hopes, can be the mobiliser of ground-level agitations against Mamata's TMC.
Last Updated Feb 18, 2019, 6:12 PM IST