'I am stunned,' was Flipkart CEO Binny Bansal's response after he was accused of personal misconduct. He resigned on Tuesday.
Bengaluru: Flipkart CEO Binny Bansal on Tuesday announced his resignation after he was alleged of personal misconduct. Bansal, in an email to his employees, said he was "stunned" by the allegations.
"These have been challenging times for my family and me. I am concerned that this may become a distraction for the company and the team. In light of these circumstances, I feel, it is best to step away as Chairman and Group CEO," Bansal said in an email to his employees, according to reports.
An investigation has been initiated into the allegations against Bansal.
The investigation was conducted by an independent law firm and found serious lapses in Bansal's judgement. They also found instances of a lack of transparency, stated Walmart in a disclosure to the US Securities and Exchange Commission (SEC).
In an email sent to Flipkart group employees, Bansal said:

However, he clarified in the email that he would continue as stakeholder in Flipkart: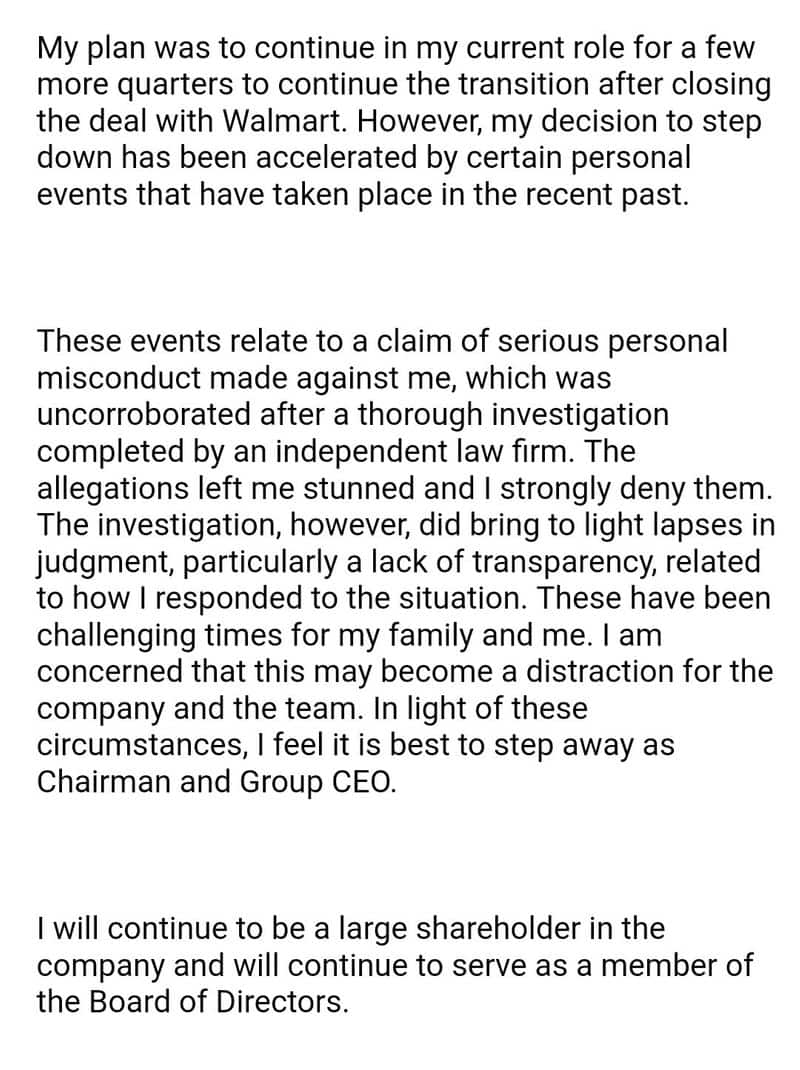 Last Updated Nov 13, 2018, 11:06 PM IST