The Supreme Court delivered a crucial verdict in the Ayodhya land-dispute case - that could impact whether a temple can be built at the site or not. The bench headed by Chief Justice Dipak Misra will decide whether the Ismail Farooqui judgment in which it was said that the mosque is not an integral part of Islam will go to a larger Constitution bench or not.
3:20 PM
Hearing on Ismail Faruqui judgment ends; land title case to be heard on Oct 29
SC is not concerned about Ismail Faruqui judgment and the case is not being referred to a larger bench. Land title case is to be heard by new bench.
The Supreme Court said that a newly-constituted three-judge bench will hear the civil suit on land dispute on October 29. The need for a new bench arose because Chief Justice Dipak Misra would be retiring on October 2 after which he can't officiate over the proceedings, which he was until today. 
2:59 PM 
Ram Janmabhoomi Nyas accepts Shia offer
Ram Janmabhoomi Nyas welcomes Shia offer of donating Muslim part of Ayodhya land for Ram mandir and are confident of mandir by 2019. (Republic TV)
2:55 PM
VHP welcomes verdict 
Vishva Hindu Parishad welcomes speedy trial in Ayodhya case, says they are satisfied with the Supreme Court's verdict (Republic TV)
2:43 PM
My Nation Chief Editor Abhijit Majumder talks about Ayodhya verdict. Watch Facebook live here
2:34 PM
Equally respect all religions and religious places
Justice Bhushan on behalf of himself and CJI Dipak Misra: All religions and religious places need to be equally respected.
2:31 PM
Ayodhya matter (Ismail Faruqui case): Larger bench needs to decide what constitutes essential religious practice, says Justice S Nazeer

— ANI (@ANI) September 27, 2018
2:26 PM
Ismail Faruqui, Allahabad High Court judgments
A litigant named Ismail Faruqui had appealed against the acquisition of  67.703 acre of land in and around the disputed plot in Ayodhya to exercise a greater degree of control on the plot to resolve the Ram Janmabhoomi-Babri Masjid dispute. The Supreme Court ruled in response that a masjid (mosque) was not integral to the religion of Islam.
The highest court in the country had in 1994 upheld the then PV Narasimha Rao-led Union government's right to acquire the land under the  Acquisition of Certain Area at Ayodhya (ACAA) Act, 1993. That effectively meant that the state could override religious beliefs pertaining to land ownership. In other words, the disputed plot in Ayodhya was not necessarily a Muslim property.
Technically speaking, if the apex court were to revisit this 1994 verdict, it had to form a 7-judge bench. But on Thursday, September 27, the Supreme Court refused to revisit the case. Hence, it is not being referred to a larger bench either.
Earlier, the Allahabad High Court had earlier delivered a judgment where the disputed property was sought to be distributed between the three litigants. The problem with that judgment was that the judiciary is supposed to deliver only such a judgment that at least one of the litigants has asked for. This is more so in the case of property disputes. A trifurcation of the plot had been sought by none.
Further, the Supreme Court had clarified recently that the land title dispute alone was its concern. This again meant that the judgment to be expected would be strictly secular. That is, it will not take into account what Hindus, Muslims and others believe about it.
2:22 PM 
Supreme Court to begin hearing on Ayodhya issue from October 29, 2018 to decide the suit on merit.
2:21 PM
Justice Ashok Bhushan's take  
Ashok Bhushan: Ismail Faruqui held that all temples, mosques, churches etc are liable to be acquired under eminent domain of the state.
Ayodhya matter (Ismail Faruqui case): All religions and religious places need to be equally respected. Ashoka's edicts preach tolerance to faith of others, says Justice Ashok Bhushan

— ANI (@ANI) September 27, 2018
2:14 PM
Big step for final Ayodhya verdict. Path to Ram Mandir got smoother.
2:05 PM 
Ayodhya verdict has started 
Supreme Court declines to refer the issue to a larger bench.
2:05 PM
Opinion: 'Ayodhya belongs to Hindus, historically inaccurate claims by all sides notwithstanding'
By Surajit Dasgupta, Deputy Editor My Nation 
There are two broad narratives of the Ram Janmabhoomi-Babri Masjid dispute. For the sake of clarity and avoiding clutter, let us overlook the fact that the case actually has three litigants rather than two. The Hindus by and large believe that Mir Baqi, a general of Mughal invader Babar, demolished a Ram temple that stood on the disputed plot and built a mosque in its place that was eventually razed on December 6, 1992. Muslims, on the other hand, claim that idols were introduced into the structure to embolden the Hindu claim. Neither position is historically accurate.
In an interview with historian Koenraad Elst in 2016, published originally in Swarajya, I had inquired about the historical position. Elst was of the view that the Muslim invaders were so ruthless in demolishing every Hindu structure that came their way since the earliest part of the last millennium that it is unlikely they spared a Ram temple in the Awadh region, situated right in the middle of the territory where the invaders established their rule. Therefore, he said (and I paraphrase) that Mir Baqi might not have been the one who demolished a Hindu temple on the land that is a matter of dispute in the highest court of the country.
1:45 PM
Why Congress supported Advocates of Sunni Waqf Board delaying the #AyodhyaVerdict ?They know that if hearing takes place, judgement will be against them. #MasjidVerdictTomorrow pic.twitter.com/NBckwEaeV6

— Monika Arora (@advmonikaarora) September 26, 2018
1:33 PM 
Fresh reports 
Sources tell MyNation that it will be a 2-1 verdict. 
1:15 PM
Development before verdict
Ayodhya verdict will witness three judges speaking as one (Republic TV)
1:13 PM
Baba Ramdev on Ayodhya issue 
"Ayodhya is a religious issue not political," says Baba Ramdev (Republic TV)
12:37 PM
Mosques are integral to Islam: Rajeev Dhavan
Mosques, which are meant for congregation and prayer, are an integral part of Islam, says Rajeev Dhavan, who represents a Muslim petitioner. He adds that if congregation is taken away, a large part of Islam goes "worthless". 
12:15 PM 
Three judges who will hear the case on the #AyodhyaVerdict in Supreme court today are - Chief Justice of India (CJI) Dipak Misra, Justice Ashok Bhushan and Justice S Abdul Nazeer. Justice Ashok Bhushan will read the judgement a little after 2pm today.

— Aditya Raj Kaul (@AdityaRajKaul) September 27, 2018
12:12 PM
Big Ayodhya verdict: What to expect
What the Supreme Court on Thursday will do is NOT decide the title suit as is the misconception. Title suit refers to whom the disputed land belongs to. 
Rather it's about referring the Ram Mandir-Babri Masjid dispute to a larger Bench which involves the question of whether the 1994 judgment in Ismail Faruqui case needs reconsideration or not. 
So essentially the apex court will deliberate on these aspects:
A) Whether the Ayodhya land dispute should be referred to a larger bench, involving the aforementioned question
B) Whether the 1994 judgment that said offering namaaz in a masjid is NOT an essential part of Islamic religion, should be revisited. 
What can happen?
1. The SC says the matter won't be referred to a larger bench and the 1994 judgment needs no reconsideration. 
Result: It will be a matter of little time before the court decides who the disputed land belongs to. In simpler words, the matter will be expedited.
OR
2. The SC says the 1994 judgment needs to be revisited by a larger bench. 
Result: The entire matter of who does the land belong to will get delayed by years if not decades as the final allotment will crucially depend on what the decision is after the 1994 verdict is revisited. 
10:42 AM
Mohan Bhagwat: Ram Mandir, if built consensually, would resolve Hindu-Muslim conflict
RSS chief Mohan Bhagwat on Wednesday said that Ram Mandir should be built "at the earliest" in Ayodhya which would remove a major cause of discord of between Hindus and Muslims.
"I want a grand Ram Mandir to be built soon. Whichever way and whatever the means, it should be built at the earliest. There should be no politics over this. If it happens through consensus, then the dispute between Hindus and Muslims will be over forever. If it is done harmoniously, the fingers that are raised again and again at the Muslims would not be raised," he said, answering questions on the third and last day of "Bhavishya ka Bharat - an RSS perspective" conclave.
10:33 PM
Ayodhya verdict to be pronounced at 2 pm today
The Supreme Court will pronounce its verdict on the plea by Muslim litigants seeking direction that a larger Constitution bench hears the batch of petitions challenging the 2010 Allahabad High Court verdict which directed splitting into three parts the disputed site at Ayodhya in Uttar Pradesh.
The bench of Chief Justice Dipak Misra, Justice Ashok Bhushan and Justice S. Abdul Nazeer reserved the verdict on the plea by the Muslim litigants seeking reconsideration of the part of 1994 top court judgment which had said that "mosque was not essential to Islam for offering namaz".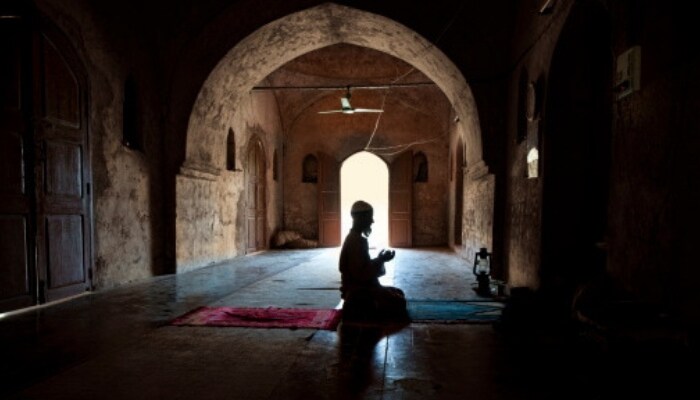 The Supreme Court is likely to read out the judgment at 2 pm on Thursday. 
The Court will pronounce the verdict on a batch of pleas by Muslim groups on the Ram Janmabhoomi-Babri Masjid dispute seeking reconsideration by a larger bench- the observations made by it in a 1994 verdict that a mosque is not integral to Islam.
Read Exclusive COVID-19 Coronavirus News updates, at MyNation.
Last Updated Sep 27, 2018, 4:15 PM IST