The NGO Free and Fair Election Network is an umbrella organisation of more than 50 Pakistani civil society organisations working together purportedly for good governance, fair elections and open parliament in their country since 2006; FAFEN has asked Pakistan's election management body to set its house in order following widespread allegation that Imran Khan rigged his way to the prime minister's office
A group that monitors elections has urged Pakistan's elections oversight body to address concerns of the country's political parties, which have made fraud claims about this week's elections.
Friday's reaction from the Free and Fair Election Network came after the country's Election Commission rejected allegations of fraud without conducting a formal probe.
The election monitoring group says there is a need to investigate allegations of fraud to avoid political instability.
FAFEN said, "concerns emerged over the transparency of the counting process, and the subsequent slow process of announcement of provisional results prompted some political parties to reject the election results."
Hundreds of supporters from an alliance of religious political parties are rallying in the northwest Pakistan city of Hangu alleging this week's national elections were fraudulent.
Friday's protest was the first against election results by the opposition.
Maulana Fazlur Rehman, who heads the Muttahida Majlis-e-Amal alliance, had threatened to agitate against fraud in Wednesday's vote.
They claimed many of their votes were rejected by election officials and their election agents were thrown out of the room by security forces during vote counts.
According to official results, Rehman's alliance secured only 12 seats in the National Assembly out of 269 contested seats.
His alliance ruled Pakistan's northwest from 2002 to 2007 following September 11, 2001, attacks in the United States.
Official results show cricket star Imran Khan won in Pakistan's polls but he will have to seek out allies to form a coalition government.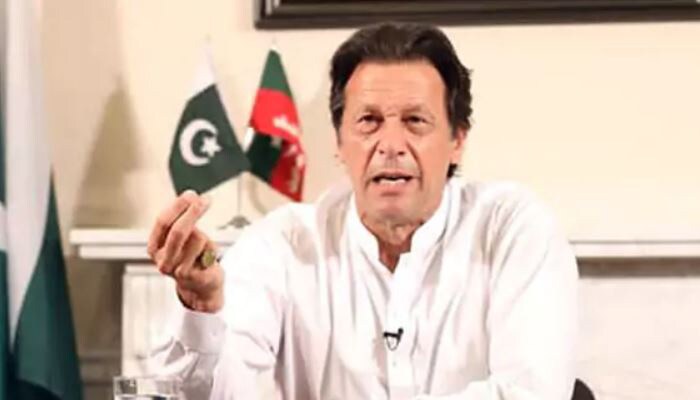 After a tediously slow count, Pakistan election officials Friday announced Khan's Pakistan Tehreek-e-Insaf (PTI) party won 109 of the 269 seats being contested in the National Assembly. The election Wednesday gave his nearest rival, Shahbaz Sharif's Pakistan Muslim League 63 seats. Sharif who heads the party of jailed ex-prime minister Nawaz Sharif has rejected the results charging widespread fraud and manipulation.
Khan declared his victory on Thursday and dismissed the allegations of a fraud calling it the most transparent election in Pakistan's history.
Third place went to the left of centre Pakistan People's party with 39 seats. Results from 20 seats were still being counted.
Read Exclusive COVID-19 Coronavirus News updates, at MyNation.
Last Updated Jul 30, 2018, 12:16 PM IST