Congress leader demeans woman MLA, months later promoted as Secretary, All India Congress Committee
In a viral video that is bound to embarrass the Congress, senior Congress leader from Madhya Pradesh Govind Singh Rajput is heard ridiculing a woman MLA from the area who hails from the Bhartiya Janata Party (BJP), calling her 'Daruwali Vidhayak'. He went a step further mocking in his rustic way that the concerned MLA is refusing to expire just like alcohol.
Its learnt that the video is from Surkhi assembly constituency in Madhya Pradesh. Parul Sahu Kesri is the sitting MLA from the area representing BJP.
Rajputs is heard saying, "There's only one thing that doesn't expire. Tell me what is it? It's alcohol. The more it ages, the better. Your MLA is 'daroowali'" to the villagers who Rajput was addressing.
Now, rebel Congress leader Shehzad Poonawala tweeted the same video on social media stating, in spite of this obnoxious behaviour, Govind Singh Rajput is 'rewarded' by Congress President Rahul Gandhi by making him secretary.
Kuch din pehle @priyankac19 ji ki beṭi ko threat diye gaye,sabne use ġalat kaha!Ab yeh hai MP se Govind Singh Rajput jisko @RahulGandhi ne AICC Secretary banaya hai!Inhone public meeting me Mahila MLA Parul Sahu ko Daruwali kaha - Rahul ne reward kiya! Will Priyanka condemn him? pic.twitter.com/OBKL8CsJYM

— Shehzad Jai Hind (@Shehzad_Ind) July 11, 2018
The All India Congress Committee (AICC) website still lists his name as a secretary with party headquarter 24, Akbar road as its address. According to a party statement, Rajput will be reporting to AICC General Secretary in-charge of Organisation and Training Ashok Gehlot. Sources have confirmed that he is also close to senior Congress leader Jyotiraditya Scindia.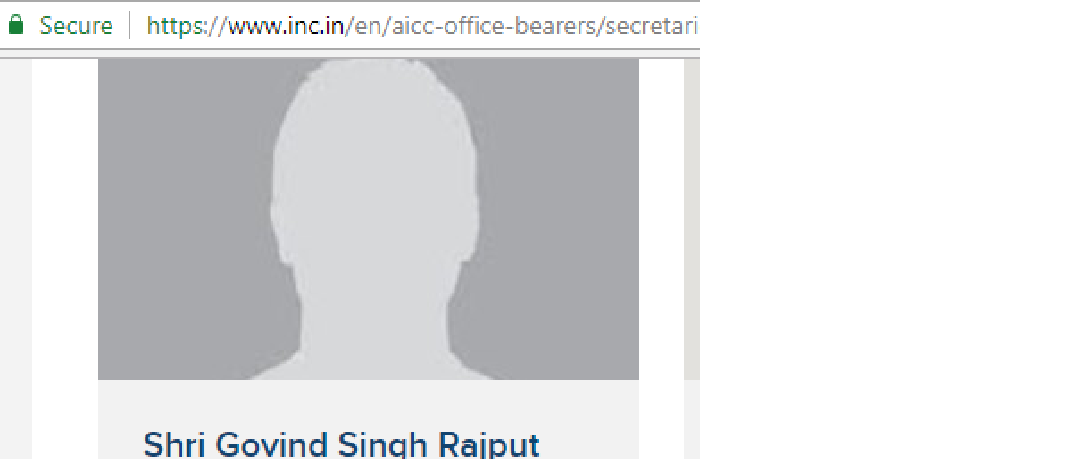 When confronted by MyNation, Rajput fumbled to deny it is him. But soon accepted, "It's a 6-7 months old incident. I was referring to her as she is the daughter of someone who deals in alcohol. I was talking to journalists who were accompanying me".
Not a week has passed since Congress spokesperson Priyanka Chaturvedi filed an FIR for rape threats issued against her daughter and the internet was outraged, and rightly so. But with this video coming to the fore, an embarrassed Congress is finding tough to legitimise the promotion of this sexist Congress leader.