Madhya Pradesh has started voting following many high-decibel campaigns. The BJP is eyeing a fourth term in office, while the Congress is hoping to break the flow ahead, which can be crucial ahead of 2019 polls.
New Delhi: The run-up to the 2018 elections of Madhya Pradesh saw a lot of political debate and volley of words. In MP, a range of factors, including 15 years of rule by one party , has led voters to seek 'badlav' (change). See some interesting statements and allegations that were made by leaders and star campaigners in an effort to gain an edge over each other.
Shivraj Singh Chouhan: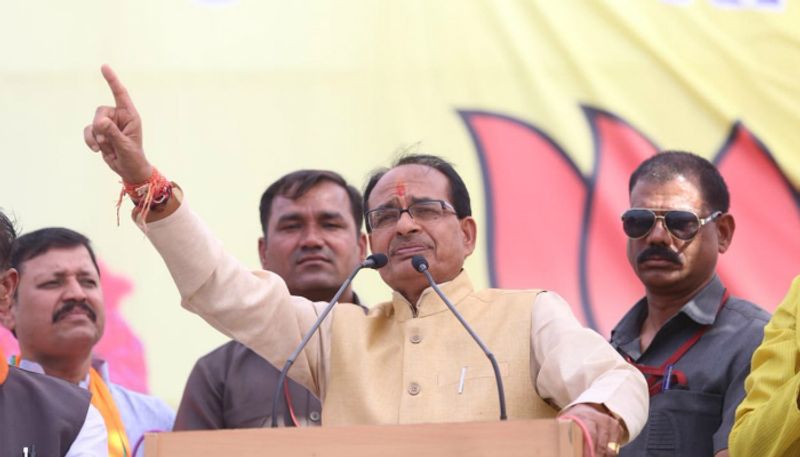 --Chief Minister while responding to attack him by the Congress leaders tweeted that, "These days, my Congress friends are mentioning me much more than themselves and their colleagues. An old adage fits here aptly 'When your opponents start chanting your name more than their names, you must understand you are on the right path,"
--Reacting on the charges of corruption which were levelled against MP CM Shivraj Singh Chouhan said in his twitter handle that, "You have been making patently false allegations of Vyapam to Panama Papers against me and my family. Tomorrow, I am filing a criminal defamation suit for maximum damages against you for frivolous and malafide statements. Let the law take its own course now.
 
Kamal Nath: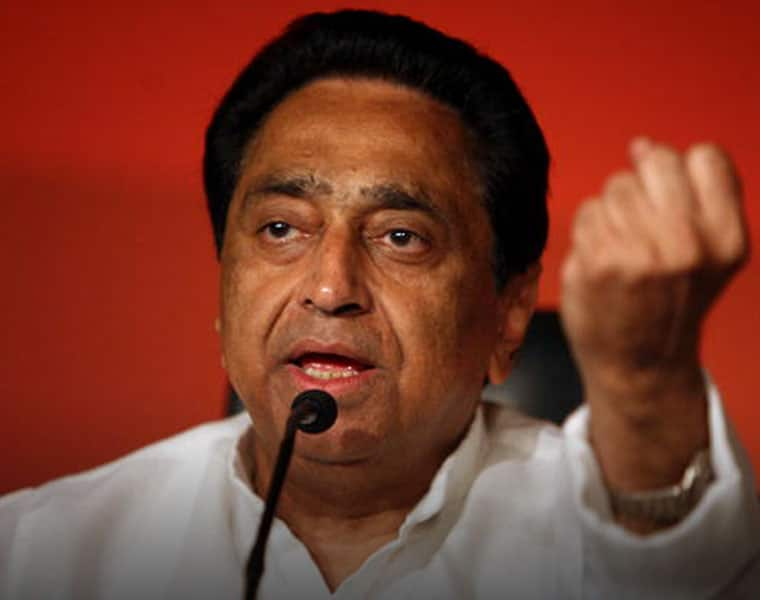 Attacking the Madhya Pradesh government for the "poor state"of the health sector the Madhya Pradesh Congress chief said, " According to the Narendra Modi government, MP is the second such state in the country where the health services are in tatters in maximum 20 districts," he alleged.
Claiming that there was a high level of discontent among the people of Madhya Pradesh against the BJP government under Chief Minister Shivraj Singh Chouhan he said, " I have not seen such a level of unrest among the people in my entire political career. People are feeling cheated and this time they will not tolerate them (BJP).
--Kamal Nath the most veteran leader and the key campaigner for Congress in Madhya Pradesh said that he is a "party worker who is hungry to bring the Congress back in power in Madhya Pradesh"
-- While talking to ANI about Prime Minister Narendra Modi, Kamal Nath said, "Wo apne baare mein hisaab dein, jawab dein ye Modi ji kyun itni chinta karte hain Rahul ji ki? Apni baat kyun nahi karte? Naujawanon ki baat kyun nahi karte? Kisanon ki baat kyun nahi karte? Rozgaar ki baat kyun nahi karte? Atmahatya ki baat kyun nahi karte?" (Why is Modi ji so concerned about Rahul Gandhi? Why doesn't he speak about himself? Why doesn't he speak about the youth, farmers, unemployment or suicides?)
 
Rahul Gandhi: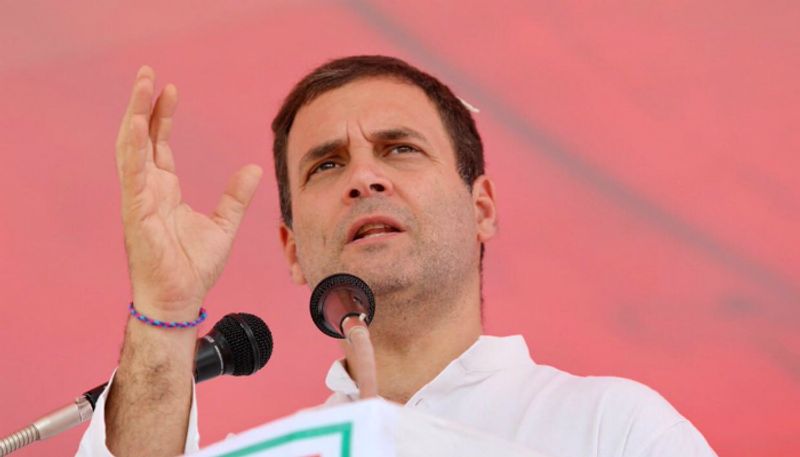 --Targeting his attack on the state BJP government, Congress vice-president Rahul Gandhi called Chief Minister Shivraj Singh Chouhan a ghoshna-making machine or an announcement-making apparatus. "Sachin Tendulkar was described as a run-making machine, Shivraj Singh Chouhan is a ghoshna-making machine who has made 21,000 ghoshnas," Rahul Gandhi said.
--Attacking Modi government on its policy on demonetisation, Rahul Gandhi, while speaking at a roadshow in Madhya Pradesh called it he "biggest scam" of the Modi government meant to convert black money into white money."
--At a public rally during the election campaign in Khargone (MP), Rahul Gandhi attacked the state's Chief Minister Shivraj Singh Chouhan without actually taking his name, but using popular names and terms by saying, " Udhar Chowkidar, Idhar Mamaji. Mamaji ke jo bete hai, Panama Papers me unka naam nikalta hai. (On one side, you have the watchman (referring to PM Narendra Modi), on the other side you have ' mamaji' (referring to Madhya Pradesh CM Shivraj SIngh Chouhan). The name of the son of 'mamaji' figured in Panama Papers)," After his goof-up was called out by the BJP and a lawsuit threat loomed, Gandhi admitted to having got "confused" and said Chouhan was NOT involved in the money-laundering Panama Papers case. "For campaigning, I am touring Madhya Pradesh, Chhattisgarh, and Rajasthan these days. The ruling BJP has indulged in so many scams and corruption that I got confused," Rahul offered as an excuse to tide over the controversy.
 
Jyotiraditya Scindia: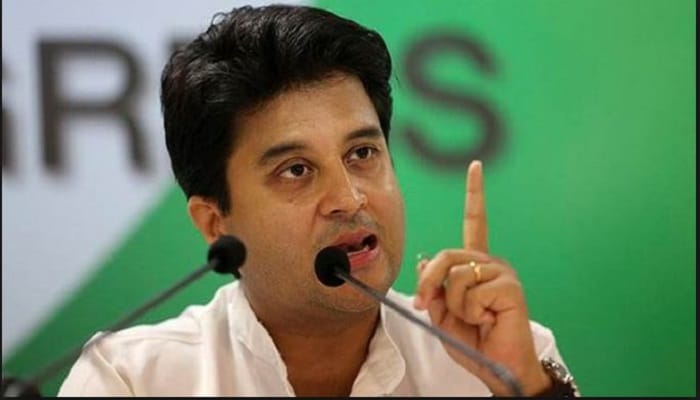 --Asked why the party lost the chance to beat the Shivraj Singh Chouhan government in 2013 and what was so different this time, Scindia said, "There is complete unity this time... leaders at all levels and the people know it is a 'do or die' situation".
--The Congress Member of Parliament from Guna during an election rally in Guna compared Shivraj Singh Chouhan with the evil 'Kans' and 'Shakuni' (maternal uncles - mamas - of Lord Krishna and the Kauravas, respectively) of the Mahabharat period. Attacking Shivraj he said " Once there was a 'Kans mama' who left no stone unturned to kill his nephew, the other one was 'Shakuni Mama' who did everything to destroy the Hastinapur and now in Kalyug there is third Mama (Shivraj is popularly called as Mama in Madhya Pradesh) who is sitting in (State Secretariat) Ballabh Bhavan."
 
Kailash Vijaywargiya: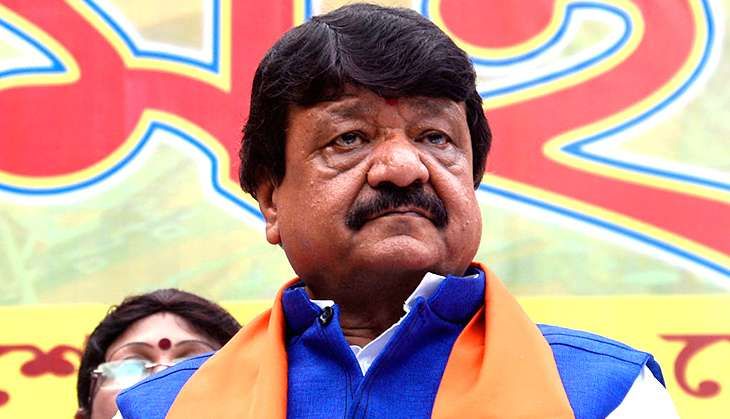 Rubbishing the scam allegations that Rahul Gandhi made against the MP Chief Minister, BJP's prominent leader Kailash Vijaywargiya said that "Probably Rahul, after visiting Mahakal Temple in Ujjain and after having consumed 'prasad' got influenced by it and levelled these allegations," also mocking his temple run that is not consistent with his older image.
Read Exclusive COVID-19 Coronavirus News updates, at MyNation.
Last Updated Nov 28, 2018, 10:32 AM IST