Monday blues or just hungover, if you feel like catching a few winks while wage-slaving, here's help.
New Delhi:  Just like paw-ternity leaves (maternity leave but for pet-moms/dads), the concept of napping rooms is a foreign idea in Indian professional environments. Enter the World Napping Day, that is being celebrated today.
In that scenario, if you are caught catching a few winks to recharge yourself, you may find a warning letter from the Human Resource department in your inbox or you might be branded as a 'lazy worker' for the rest of your career. Yes, we know, life is unfair. 
Macmillan Dictionary describes power nap as 'a short sleep during the day that gives someone, especially a businessman or businesswoman, more energy.' In fact, scientific studies have shown that a 10-minute long nap can improve immune health, energy, cognitive function, and emotional control. 
Also read: Here's why Gurmeet Ram Rahim's fitness tips are worse than MSG in your chowmein
So, as the western world observed National Napping Day a few days ago to celebrate the return of daylight saving time, there's no reason you should miss out on the zzzs. Here are 5 ways to power nap without the fear of getting caught:
Washroom stall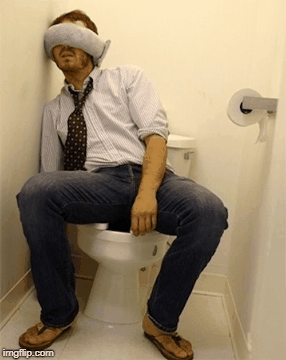 Employee washrooms are a sanctuary of sorts and a perfect place to disappear for a 10-minute-long power nap. But you do have to ask yourself the important question- Would you rather be caught sleeping at your desk or be branded as one with a questionable digestive system? The choice is yours. 
On your desk- thinking man method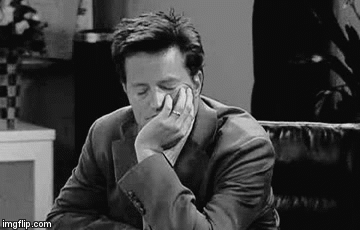 Probably the most common way to get your required short nap is the- Thinking Man Method. Just rest your face against your palm and open a boring document on the screen. The light from the screen will make sure you don't slip into a deep slumber and are slightly alert. The only con is that when your elbow slips, you are in for a rude awakening.  
On your desk- glass props
If you are willing to go the extra mile, get yourself a pair of glasses with 3D eyes printed on it. The other option is to fake conjunctivitis or a stye and wear black glasses. That way no one can see your eyes and you can take a quick nap by repeating the aforementioned steps i.e. open a boring document on the screen and pretend to stare at it...with your eyes closed. 
Under the desk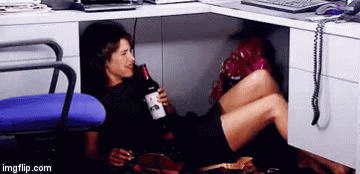 Power napping under a table is another option if you don't mind the wires running across, dust-bunnies and probably a dustbin near you. You can employ this method by slinking under your desk or under the table of the conference room. Make sure to check the schedule of the conference room before you snooze if you don't want to wake up while there is a meeting happening on the table.  
Praying Method for emergencies
If you do get caught snoozing and are woken up, pretend you were in deep meditation, introspecting your place in this world. Look upwards, chant something under your breath and then feign annoyance for being disturbed during your spiritual moment.  
Read Exclusive COVID-19 Coronavirus News updates, at MyNation.
Last Updated Mar 15, 2019, 1:08 PM IST