Titled The Illustrated Women's Guide to Yogabuse, the comic strip showed how he allegedly harassed the women as a yoga teacher
Bengaluru: After taking over the film industry, the world of art and comedy, the #MeToo movement seems to have hit the yoga fraternity. 
A group of women accusing yoga teacher Mohan Polamar of sexual harassment under the pretext of correcting their postures and improving their asanas. However, they did not take the usual route of voicing #MeToo stories via social media but shared their complaints by creating a comic titled, The Illustrated Women's Guide to Yogabuse.
The comic shares the story of how the teacher would indulge in inappropriate touching during the sessions and sending unwanted text messages, killing the reason behind the women taking the yoga class in the first place- to beat stress.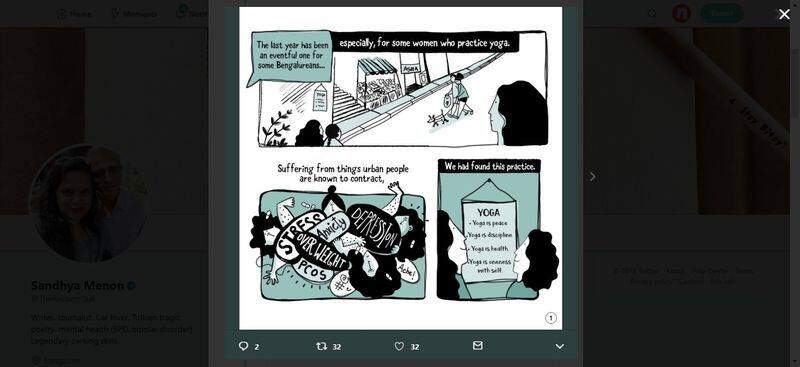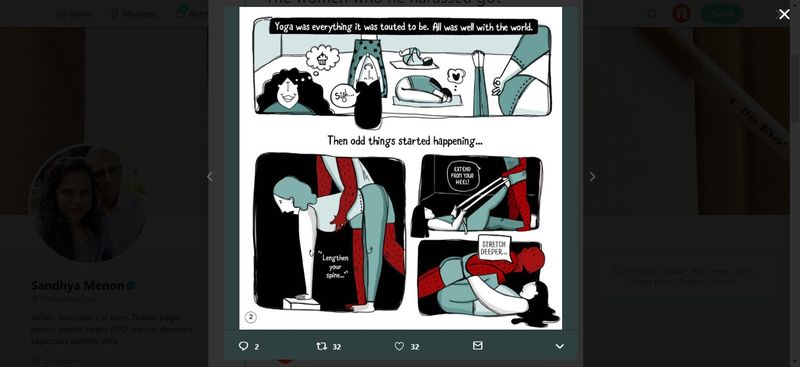 Writer Sandhya Menon took to Twitter to share the illustrations writing, "Here's a story about a sexual harasser, Mohan Polamar, who is also a yoga teacher. Oh, the access. This is the couple who runs The Practice Room in Wheeler Road, Bangalore. The women who he harassed got together and created this comic."
The accused Polamar is yet to respond to these allegations.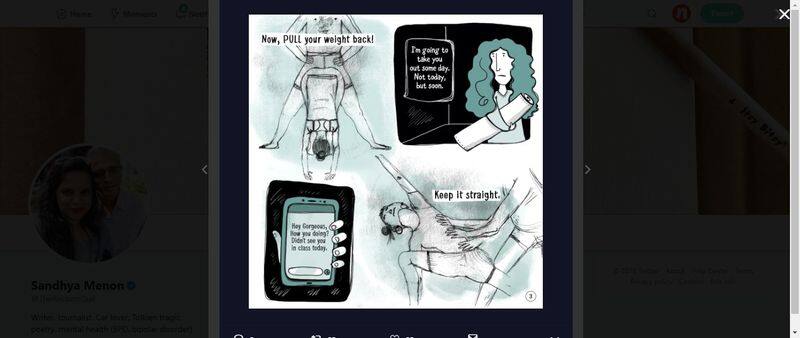 Last Updated Nov 4, 2018, 3:54 PM IST