Khushi gets tattoo for Sridevi, sister Janhvi Kapoor rocks the Mr India look in blue saree
First Published Dec 13, 2018, 4:53 PM IST
The Kapoor sisters are making our hearts melt with the subtle ode to their late mother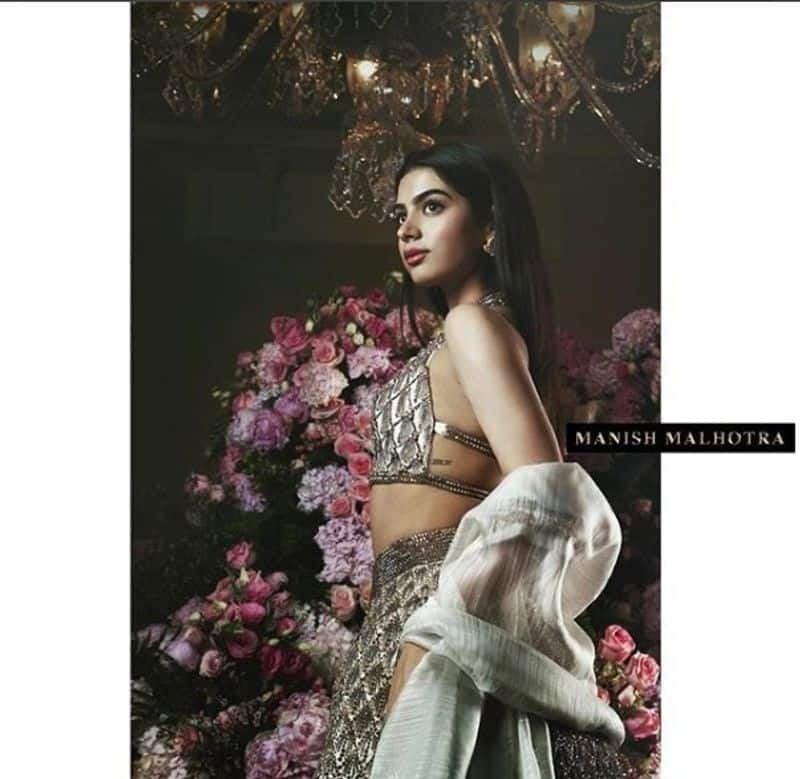 Younger sister Khushi Kapoor got the birth date of her late mother inked that netizens spotted in a shoot for designer Manish Malhotra.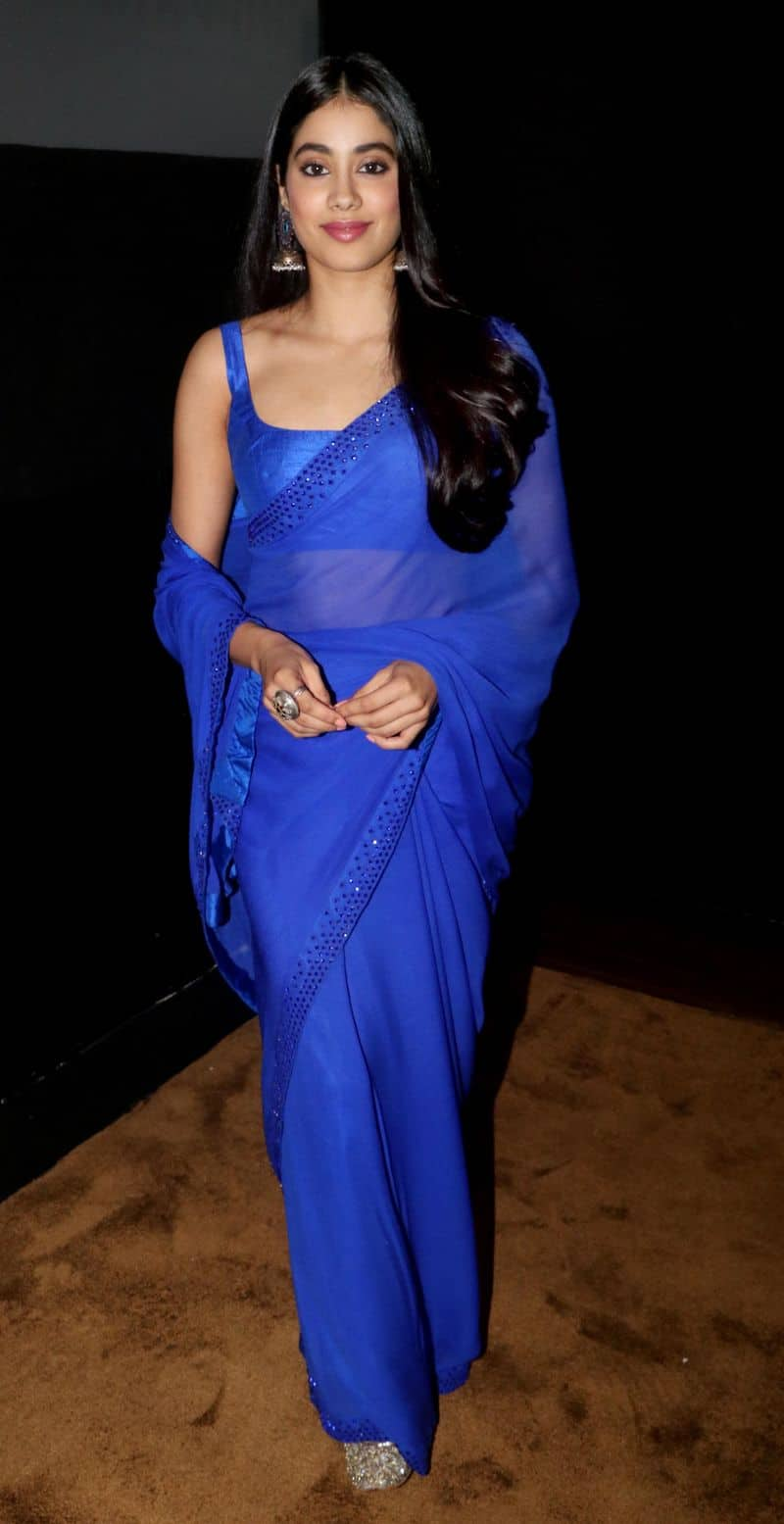 Janhvi Kapoor was spotted rocking a blue saree at a recent event that made many netizens remember Sridevi's look from the movie, Mr India.
Janhvi Kapoor's saree look was compared to Bollywood star Sridevi's this iconic style in blue saree.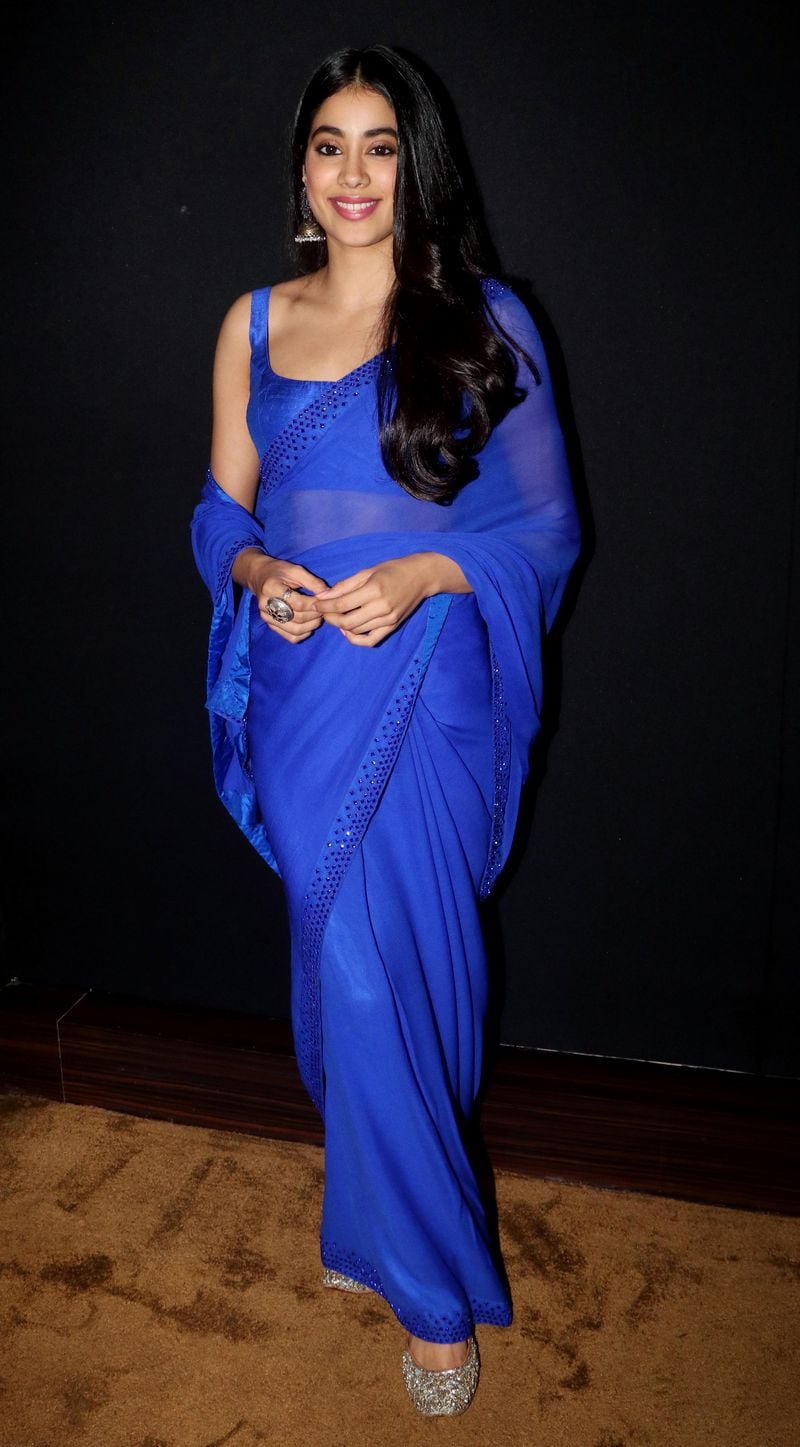 Her late mother, Sridevi, had also rocked a similar look in the 1987 hit movie Mr India also starring Anil Kapoor.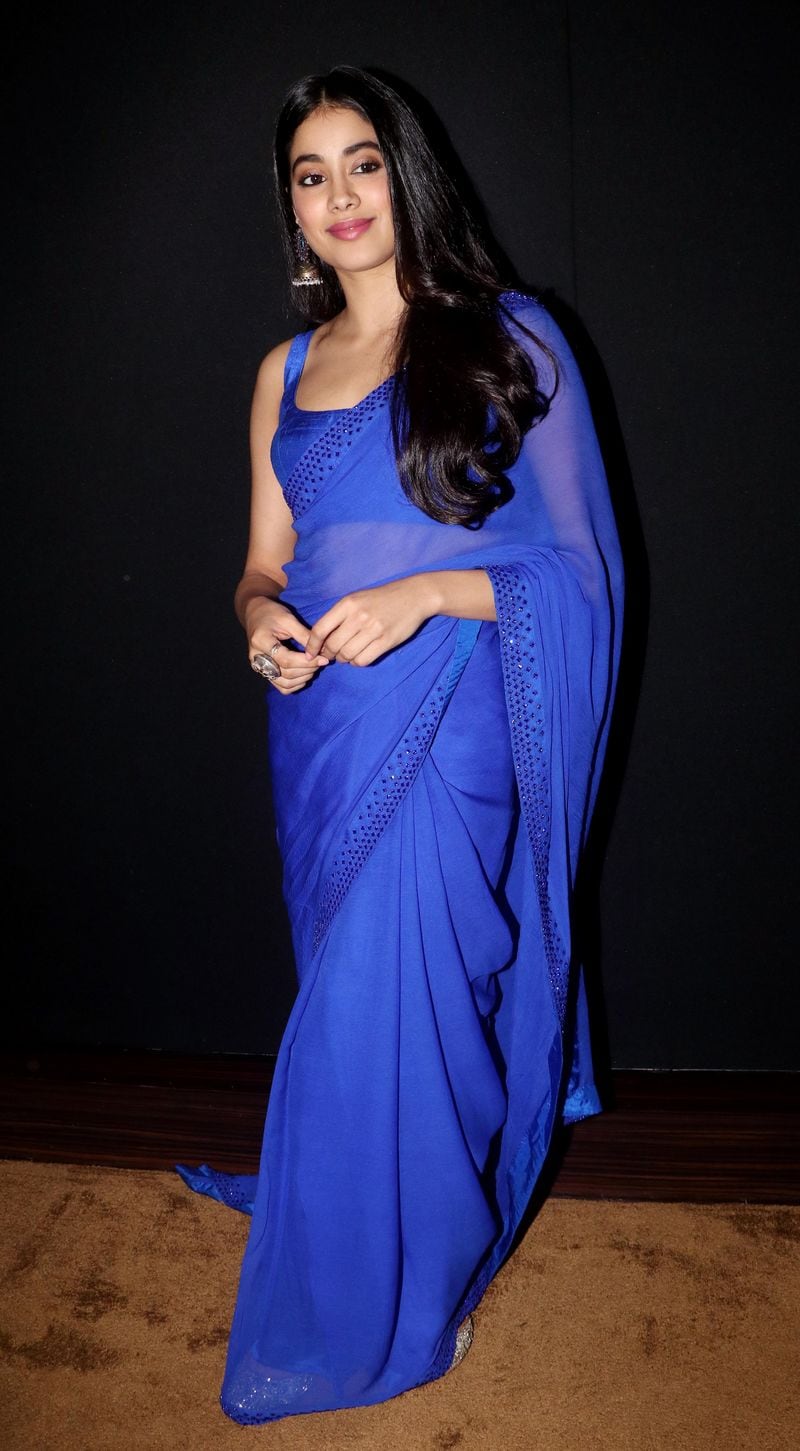 Janhvi kept her look simple by accessorising the monotone saree with a pair of jhumkas and a statement ring.