Shigmo in Goa to 5-day-long Holi celebrations called Yaosang in Manipur, here's how Holi is celebrated across India.
New Delhi: The festival of colours is just around the corner and if you thought Holi is all about gulal, ghujiya and gubbare, (colours, sweetmeats and water balloons) think again. 
You may have vaguely heard of the aggressive lath mar Holi in Mathura but did you know about the five day long Holi celebrations in Imphal in North East India? Avid traveller Milind Bhide, founder and managing director of Countryside Adventure Holidays, tell us all about the quaint celebrations across India.
Bhide has been travelling for the past 25 years and proudly claims to be a 'Walking Travelogue' because he has experienced all the destinations more than twice.
So, if you are looking for an offbeat way to celebrate the festival, you can check out his list of must-attend Holi celebrations. However, you may want to pack according to the trip, he says. "Make sure to book airfare and accommodation well in advance as fares tend to rise during this period. You also have to take care of your cameras, mobiles and other valuables and protect them against colour and water. Though, most importantly, respect the local culture and do not apply colour by force," he adds.
Shigmo in Goa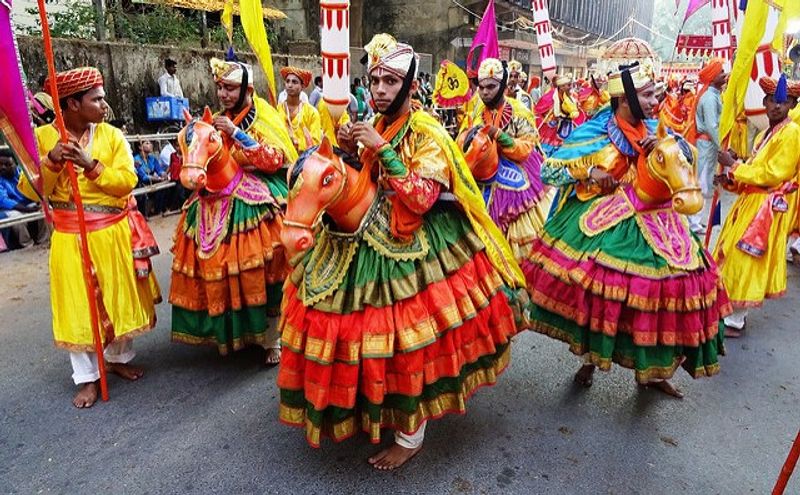 Holi is referred to as Shigmo Festival in Goa. During this time the state transforms into a colourful piece of revelry. The Shigmo parade is a religious Hindu festival that involves floats and performances depicting the life of a Goan. Parades and cultural performances are held in the cities such as Panjim, Vasco Da Gama and Margao. 
Yaosang in Manipur 
Holi is known as Yaosang in Manipur and is celebrated for 5 days by the Hindu Meitei of the state. People dress up in traditional outfits and visit Govindajee's temple. There are bhajans, dance and some customs that need to be followed for the first few days. Then, on the 5th-day merrymakers play with water and colours.
Also read: See what it is really like to visit Kumbh Mela 2019 in Prayagraj
Phool Wali Holi in Mathura and Vrindavan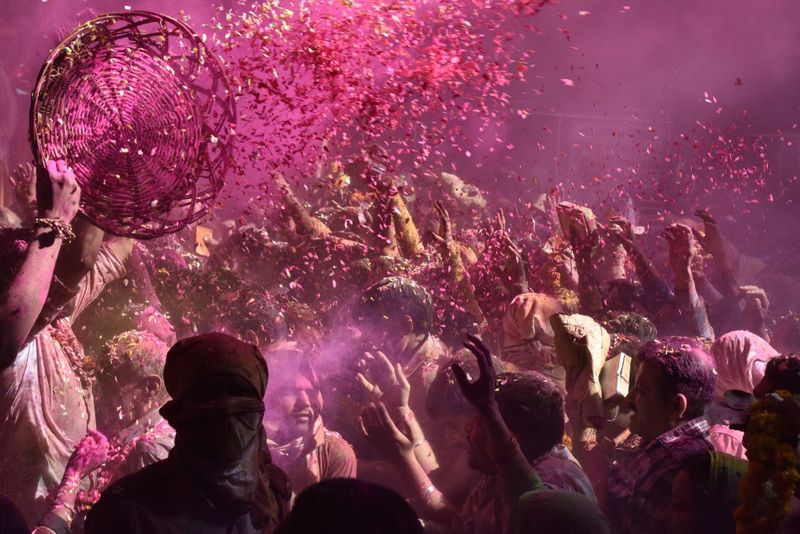 The iconic twin towns hold religious significance as they are associated with the Hindu deities Krishna & Radha. Colour play and grand musical processions are carried out in the Dwarkadeesh and Banke Bihari temples (above). On the Ekadashi before Holi, the Banke Bihari temple at Vrindavan hosts a unique Holi with flowers.   
Also read: 
Lathmar Holi in Barsana & Nandgaon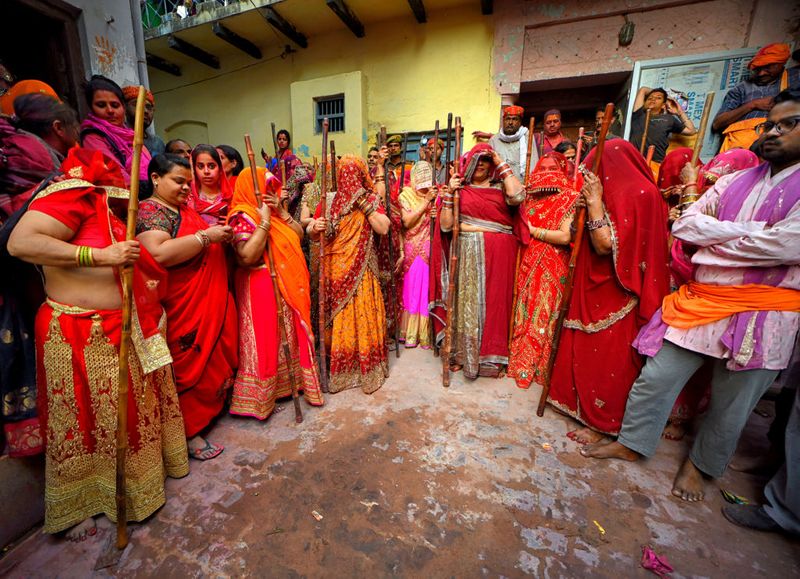 Hometown of Goddess Radha is popular for Lath mar Holi, a quaint celebration where the women beat the men up with sticks in a recreation of an ancient Hindu legend ahead of the festival. Celebrated with special rituals unique to the region.
Rang Panchami in Rajasthan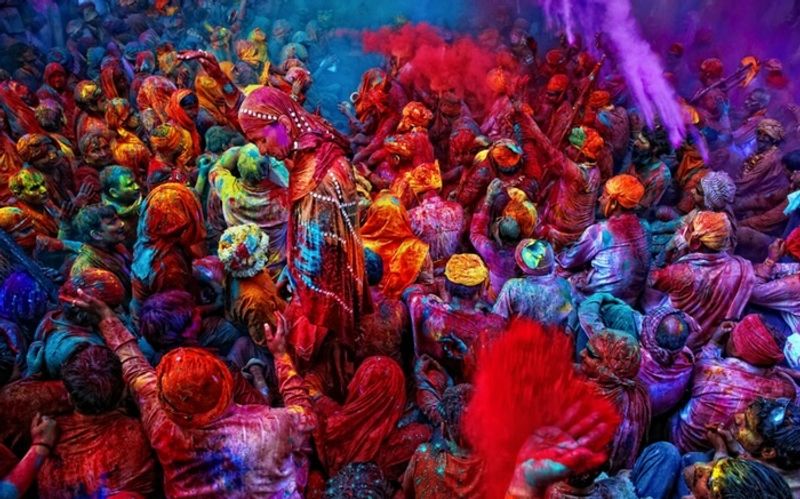 The royal family takes part in a cultural procession of music and dance in the city and a large bonfire is lit on the eve of Holi signifying the custom of Holika Dahan. The Rang Panchami day is widely celebrated under the patronage of the royal families of the city. Tourists also celebrate the festival with the locals and various events are conducted in most of the resorts and hotel.
Basant Utsav in Shantiniketan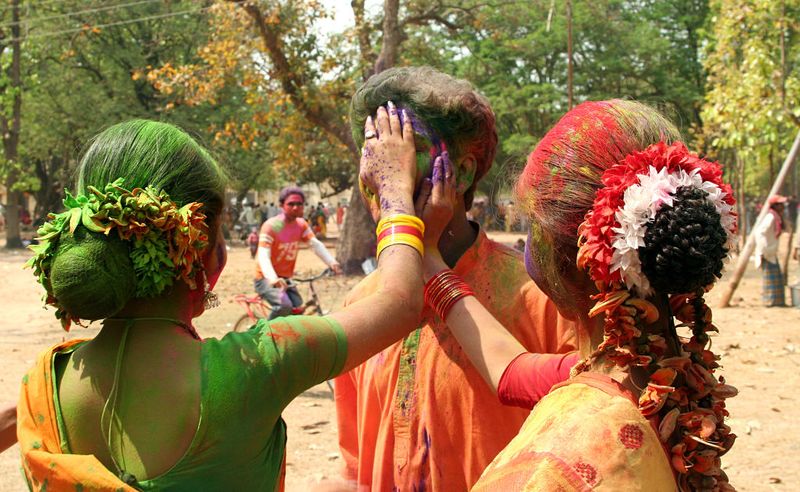 Basant Utsav or Spring festival was started in Shantiniketan, Birbhum by Gurudev Rabindranath Tagore to recreate Holi with a touch of romanticism. The celebrations kickstart by wearing bright yellow outfits followed by cultural programmes and musical-dance celebrations organised by students of Vishwa Bharati University.
Read Exclusive COVID-19 Coronavirus News updates, at MyNation.
Last Updated Mar 20, 2019, 1:06 PM IST