Today is Mother's Day. It might now be a great time to get some book on mothers and their heroic stories should be told to the coming generations.
Here we look at some of the fantastic books, which should be shared and read by mothers and their children. This Mother's Day, enjoy reading some of these 11 classic stories on a mother's unconditional love with reviews.
1) Dreamer's Pool by Juliet Marillier
This book will take you to a magical world of weaves charm, mythology, and folklore. It is said that the award-winning author Juliet Marillier begins an all-new and enchanting series that will transport readers to a mysterious vision of ancient Ireland.
2) Harpy's Flight by Robin Hobb
A reissue of classic backlist titles from the author of the bestselling Farseer Trilogy and The Liveship Traders books. Harpy's Flight was Lindholm's first novel, and the first in the Windsingers series, which introduced her favourite gipsy characters, Ki and Vandien.
3) Outlander novel series by Diana Gabaldon
The book is a mix of several genres; the Outlander series has elements of historical fiction, romance, adventure and science fiction/fantasy. The book won the Romance Writers of America's RITA Award for Best Romance of 1991. 
4) Dragonsbane by Barbara Hambly
This is a fantasy novel written by author Barbara Hambly and published by Del Rey Books in 1985. An idealistic young prince convinces an aging warrior and a struggling witch to help him kill the dragon that is terrorizing his kingdom
5) The Valley of Amazement by Amy Tan
Like many of Amy Tan's works, it deals with mother-daughter relationship and is partly set in historical China. An excerpt from the novel was published independently as Rules for Virgins.
6) The Curse of Chalion by Lois McMaster Bujold
The book won the Mythopoeic Fantasy Award for Adult Literature and was nominated for the Hugo, World Fantasy, and Locus Fantasy Awards in 2002. 
7) A Thousand Splendid Suns by Khaled Hosseini
This book is Khaled Hosseini's second, following his bestselling 2003 debut, The Kite Runner. Hosseini has remarked that he regards the novel as a mother-daughter story in contrast to The Kite Runner, which he considers a father-son story.
8) Age of Innocence by Edith Wharton
The story is set in the 1870s, in upper-class, Gilded-Age New York City. Edith Wharton wrote the book in her 50s, after she had established herself as a strong author, with publishers clamouring for her work. It won the 1921 Pulitzer Prize for Fiction, making Wharton the first woman to win the prize.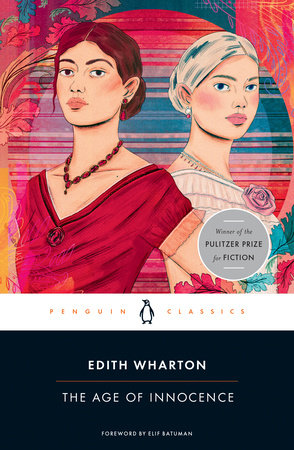 Read Exclusive COVID-19 Coronavirus News updates, at MyNation.
Last Updated May 12, 2019, 8:40 AM IST