Celebrity chef Wolfgang Puck is the man behind the delicacies served at the Academy Awards and has been pampering celebrity palates for more than two decades.
New Delhi: The 91st Academy Awards have closed with the bang. While some walked away with the prize, others did not. However, at the Oscars after-party, everyone is a winner because they get to try the delicacies by celebrity chef Wolfgang Puck. 
In an interview with AFP, the chef who has been pampering celebrity palates for almost 25 years, shared the menu of the star-studded soiree. Leading his team of 200 assistant chefs, 850 servers and 10 head waiters the Oscars night will see 24-carat dusted chocolate Oscars, black truffle from France and quail, of course. Check out some of the leading dishes from 60 cuisines that ruled the night below:
Wood-fired crispy flatbreads with smoked salmon and caviar
Terming it as 'classics that are always hit with party goers' Chef Puck and his team prepared 6,500 wood-fired crispy flatbreads with crème fraîche (a sort of a sour cream), smoked salmon and caviar.
Black truffle chicken pot pie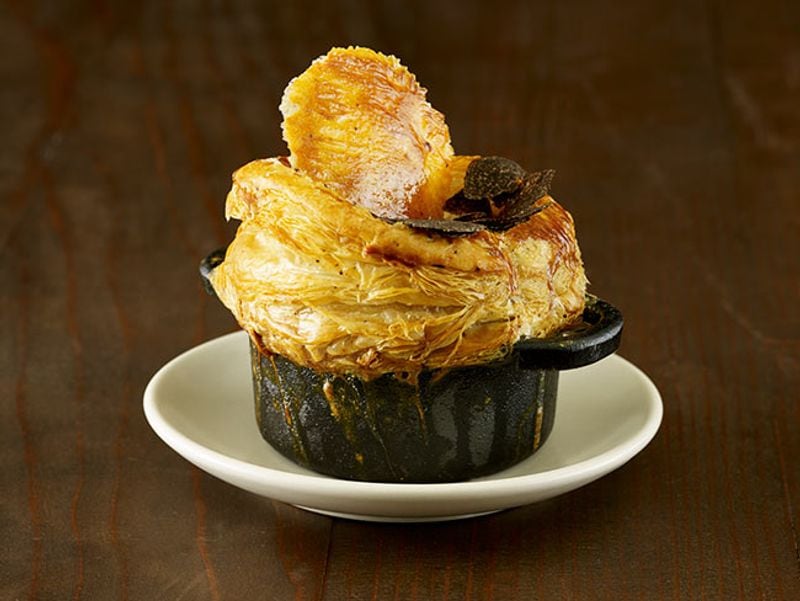 With black truffle especially brought in from France, the Austrian-born chef claimed his black truffle chicken pot pie to be a crowd-puller. He told AFP,  "People love the smell, and we make 1,000 of them, so the whole dining room smells like truffle."
Also read: India shines at Oscars, 'Period. End of Sentence' wins documentary short subject
Agnolotti with black truffle and spring peas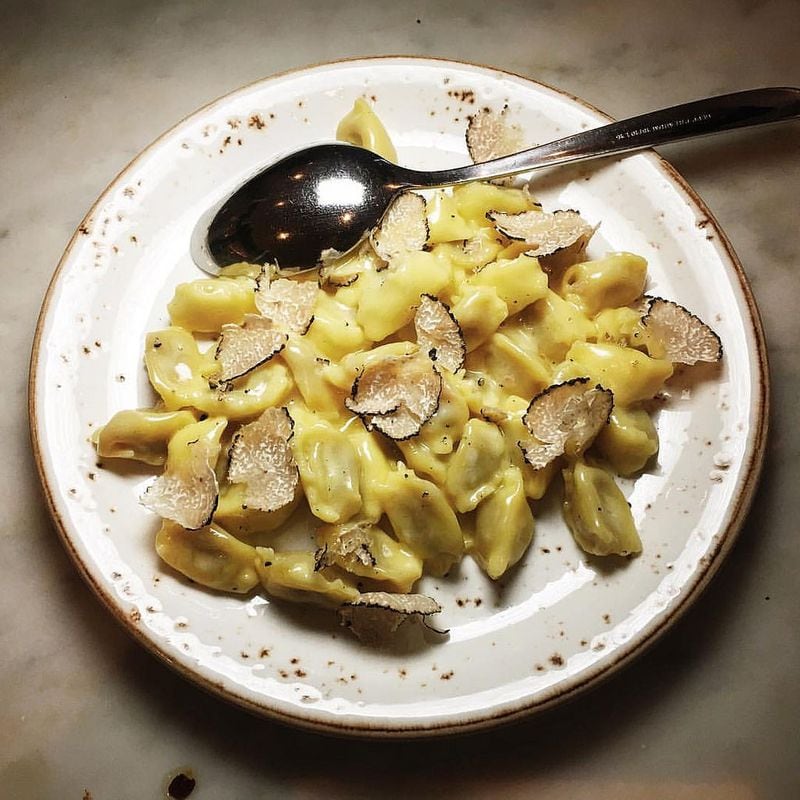 Also served with the French black truffle was the agnolotti, a type of pasta made with small pieces of flattened pasta dough, folded over a filling of roasted meat or vegetables. 
Wagyu beef and spicy fried quail
Wagyu beef is a rich-tasting, expensive type of Japanese meat that has high levels of unsaturated fats. And, spicy fried quail is a delicacy that has been enjoyed since time immemorial. 
24-carat dusted chocolate Oscars, cookies and macarons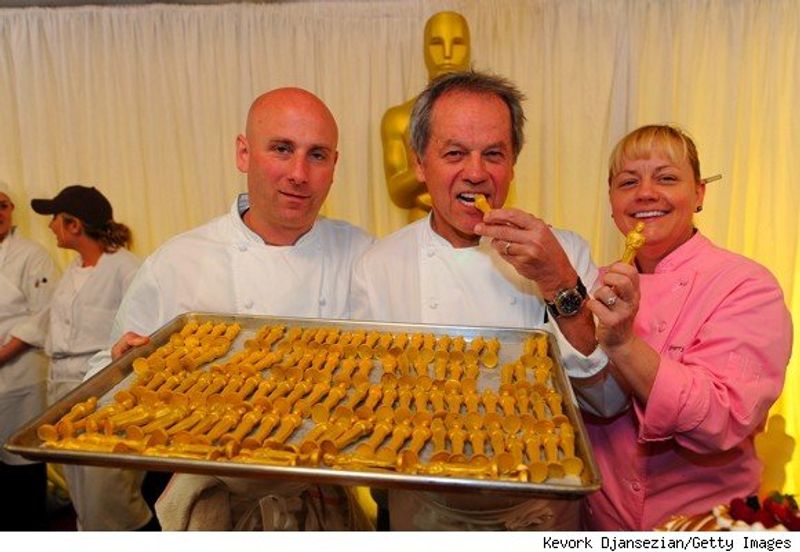 While the 24-carat dusted chocolate Oscars were quite talked about, the passion fruit and strawberry cookies, hibiscus orange pate de fruit and espresso macarons also featured on the dessert menu.