Two youngsters quit their high-paying jobs to create more awareness about menstruation and start manufacturing of organic sanitary pads

Bengaluru: In many places, menstruation is still considered a taboo. Though it is a biological process, there is still a feeling of rejection and a sort of hesitation talking about it. 
Two youngsters, in this regard, have taken a resolve to help women and create more awareness about it. 
Vanya Vatsal and Gunjan Gaurav are the ones we are talking about. Though Vanya was working in a good company and earning well, she did not deem it to be meaningful if she did not help out the society. That is when she inspired Gunjan as well.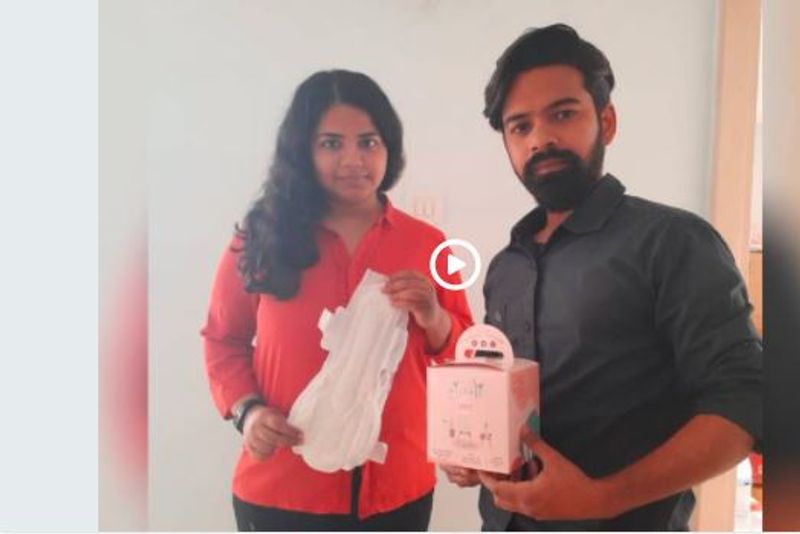 They both quit their jobs and started making organic sanitary pads. Gunjan too, like Vanya was employed in a good company and earning well. 
Initially, Gunjan did not get support. His friends and relatives were not supportive of him. But he was not the one to be bogged down. 
On the need for sanitary pads, Vanya says, "There are many companies making sanitary pads, mostly foreigners. These people use plastic in it. This is not good for health. Women have no problem during periods and are completely safe. So we have launched organic cotton sanitary pads. No chemical or plastic has been used in it. It is completely eco-friendly and biodegradable. This does not harm the environment," as reported by Dainik Bhaskar.  
As of now, the demand for such organic products is not good, but the two youngsters have the patience to wait till it gains demand. 
They get the products prepared in Delhi and then, they get it transported to Ranchi. This also makes the costs of the products a little expensive. 
In order to advertise more on the products, the two have ventured into online business. It is also very interesting to note that the two have also employed many people in their startup. 
Now, with perseverance, they want to spread their business to villages as well. 
Here is wishing them the very best!