The will to achieve success in life can make you do wonders. Sunil Vashist is an example

Bengaluru: Sunil Vashist is a young man. He is running a cake business. And he is a successful one at that. 
But his rise to the peak is certainly not a smooth one. He had to struggle to no end as he journeyed to the top. 
After his tenth grade, his parents expressed their helplessness to fund his studies further.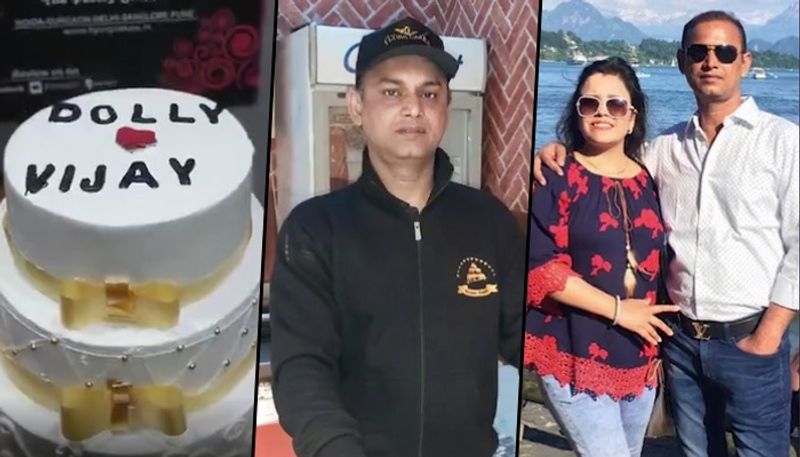 That is when he had to fend for himself. He went on searching for a job, but everyone turned him away saying he was not a major. However, he was lucky enough to get a job as a milk supplier. He used to earn Rs 200 a month. It is anyone's guess that this amount was nothing less than a tuppence. So he quit it and started searching for a new job. Fortunately, he got one as a waiter in a wedding hall. 
But he did not continue there for several reasons. 
He says, as reported by Dainik Bhaskar, "At that time my mind used to go on how to earn more money. I interviewed a courier company and they recruited me full time. As soon as I got a full-time job, I missed my studies and I started working." 
After discontinuing there for want of promotion, he started working in a pizza delivery unit. Here too, the going was not easy. 
He was rejected initially, because his English wasn't good. All thanks to his persevering nature, he learnt and the company offered him a job. 
But he did not continue there because of a hostile boss. 
After he quit it, one of his friends informed him that a lot of companies in Noida had come up and there was a lot of demand for cake. So he asked him to start a cake business. 
This was the turning point in his life. Companies started placing a lot of orders. Today, his company has 15 outlets and business worth crores. 
 
Read Exclusive COVID-19 Coronavirus News updates, at MyNation.
Last Updated Dec 17, 2020, 2:24 PM IST