Surrendered Maoists in Chhattisgarh have rebuilt the very school they had demolished

Bengaluru: In a development that can be considered rare, Maoists, who had surrendered, have rebuilt a school that they had demolished not once, but twice in 2008 and 2015, reports Times of India. 
The news is reported by Dantewada, Chhattisgarh.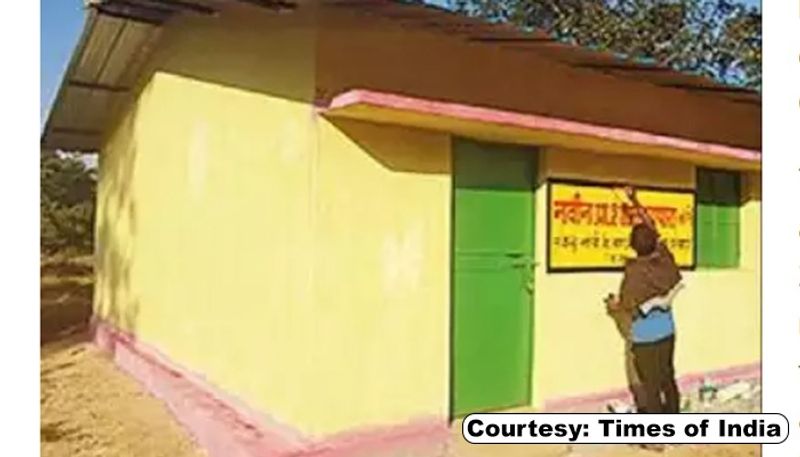 The school was lying dormant, but now stands like a bride, with it being painted. The website adds that the guilt-ridden Maoists, who built it brick by brick, had made this their first mission as part of being accepted back in the mainstream. 
It is important to note that the next step would be to rebuild roads. 
The website adds Santu Kunjam, one of the surrendered Maoists, as saying, "After giving up arms, we saw the damage we had done. We will send our children to this school now".
The surrendered Maoists took three months for the completion. They also got sufficient support from the district administration. 
These Maoists were notorious for destroying roads, railway tracks, bridges and school buildings. 
They had taken the decision to surrender on July 1. 
The website further quoted Dantewada collector Dipak Soni as saying, "They said they realise the need to educate their children". Listening to them, the project was sanctioned in just three days. 
Kunjam, the surrendered Maoist, further said: "We felt there is a dire need for roads here. Children need education, and youths need jobs. Steadily, we will help build all these things".
Read Exclusive COVID-19 Coronavirus News updates, at MyNation.
Last Updated Dec 16, 2020, 2:31 PM IST