Bahujan Samaj Party has slammed Congress for possible phone-tapping during the ongoing political impasse

Bengaluru: The Rajasthan political impasse has not just exposed the rot within the Congress but also one more very important issue. That is the issue of phone-tapping.
 
Bahujan Samaj Party (BSP) national spokesperson Sudhindra Bhadoria slammed the Congress for it. 
He said, "I think the issue of phone tapping is a very serious one. It is against the spirit of the constitution and democratic norms. It encroaches into the life of the individuals and therefore doing this kind of practice is against the democratic norms and constitution. All those who were involved in phone tapping need to be probed. And the issue should be taken seriously," as quoted by ANI. 
Digvijay Singh urges Pilot not to leave Congress: 
Earlier in the day, senior Congress leader Digvijay urged Sachin Pilot not to go the Scindia way and urged him to stay back with the Congress, adding that the Congress had given him everything. 
As the joust with CM Ashok Gehlot and his former deputy Sachin Pilot gets boisterous, the Rajasthan HC is hearing the case on disqualification notice issued to Sachin Pilot and his coterie by the Speaker. 
In the meantime, Ashok Gehlot met Governor. In all likelihood, news reports add that he might take up floor test next week. 
At the same time, there were news reports that Sachin Pilot might start his own party, which the Congress is wary about.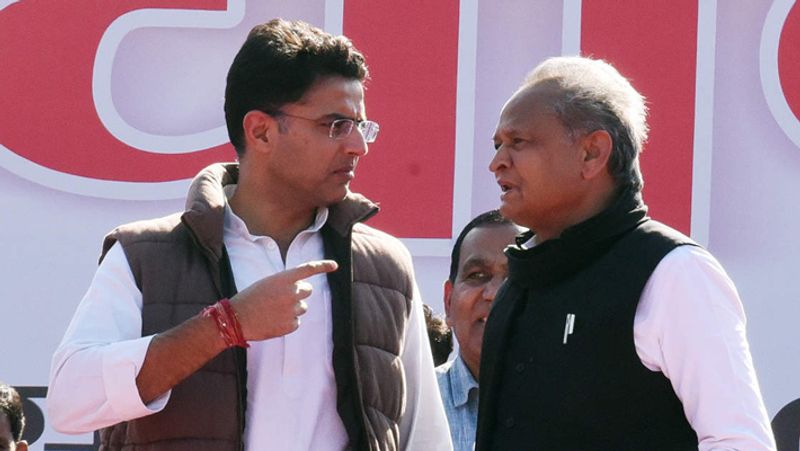 Interestingly, as the imbroglio unfolds, former AICC chief Rahul Gandhi was quoted by many news reports as saying that the party won't be hampered by the quitting of young leaders, as he spoke to youngsters. However it is unconfirmed. 
While the Congress continues to point fingers at the BJP for the mess it is in, former Rajasthan CM Vasundhara Raje Scindia attacked it back by saying BJP has nothing to do with the fiasco. 
Read Exclusive COVID-19 Coronavirus News updates, at MyNation.
Last Updated Jul 19, 2020, 5:55 PM IST