Earlier, Rahul Gandhi said in an interview, "There is absolutely no apology to PM Narendra Modi. I made a genuine mistake that I said the Supreme Court said it. I am not apologising to the least for saying Chowkidar chor hai."
New Delhi: Congress President Rahul Gandhi on Wednesday filed a three-page long affidavit tendering his unconditional apology to Supreme Court for his 'Chowkidar Chor Hai' remark on the Rafale deal. 
The Congress chief's apology came after BJP leader Meenakshi Lekhi filed a contempt plea against him. The affidavit says, "The Deponent has never sought or intended to, directly or indirectly, commit any act that interferes with the process of administration of justice...The Deponent unconditionally apologises for the wrongful attributions to this Hon'ble Court. The Deponent further states that any such attributions were entirely unintentional, non-willful and inadvertent."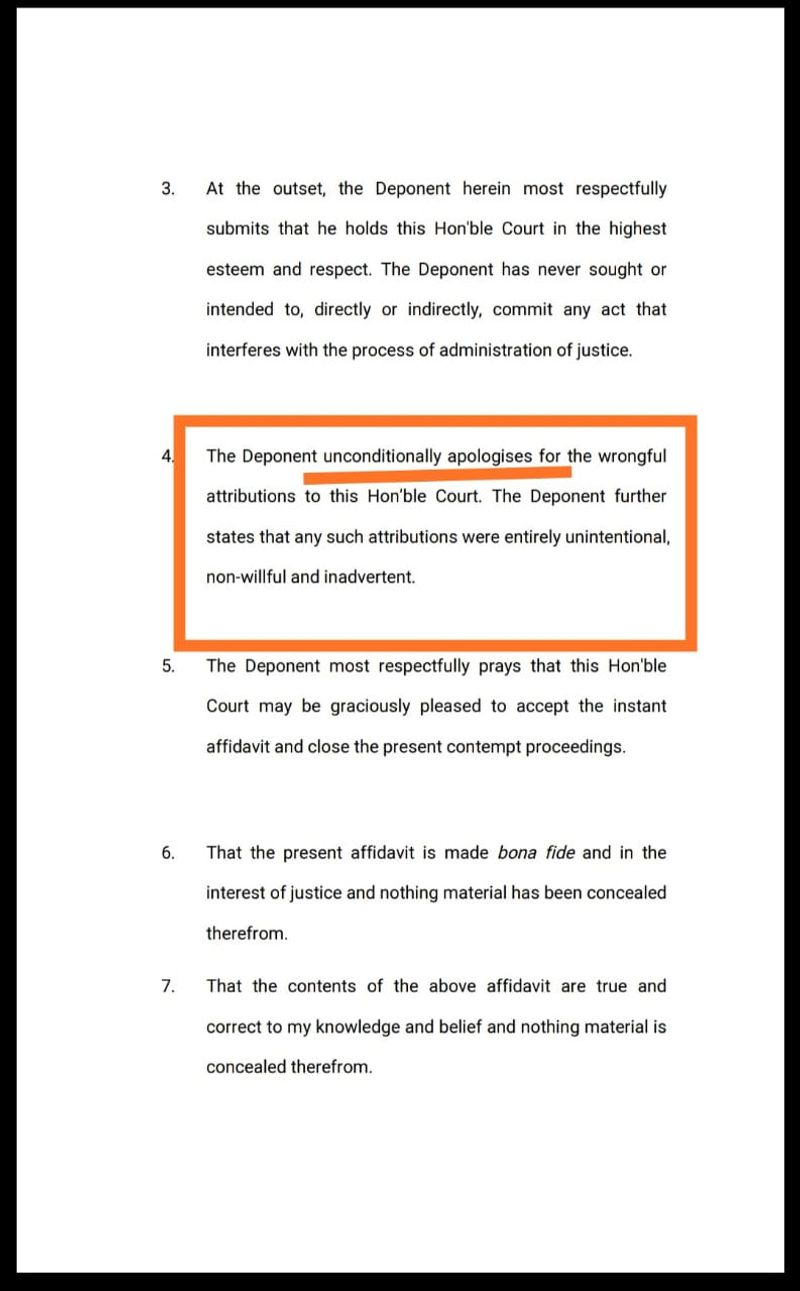 The incident
On April 10, a three-judge bench of the Supreme Court had unanimously dismissed the Centre's objections to review petitions seeking an inquiry into the Rafale deal. This happened after the government had asked for the pleas to be dismissed, claiming they were based on "secret files", back in March. But Congress president chose to portray it otherwise.
Also read: Why Supreme Court sent notice to Rahul Gandhi
Rahul Gandhi had said, "The entire country is saying that chowkidar has committed theft. It is a day of celebration that the Supreme Court has talked about justice."
Earlier, during an interview with NDTV, Rahul Gandhi said:  "There is absolutely no apology to PM Narendra Modi. I made a genuine mistake that I said the Supreme Court said it. I am not apologising to the least for saying Chowkidar chor hai."