By recycling plastic, Pune's Nandan has effectively dealt with its menace
Bengaluru: Plastic is a bane to the environment, isn't it? 
From shampoo covers to biscuit covers, plastic has ruined our nature. 
With no effective ways to deal with the consequences, it is nothing less than a curse.
However, recycling such plastic goes a long way in mitigating its consequences.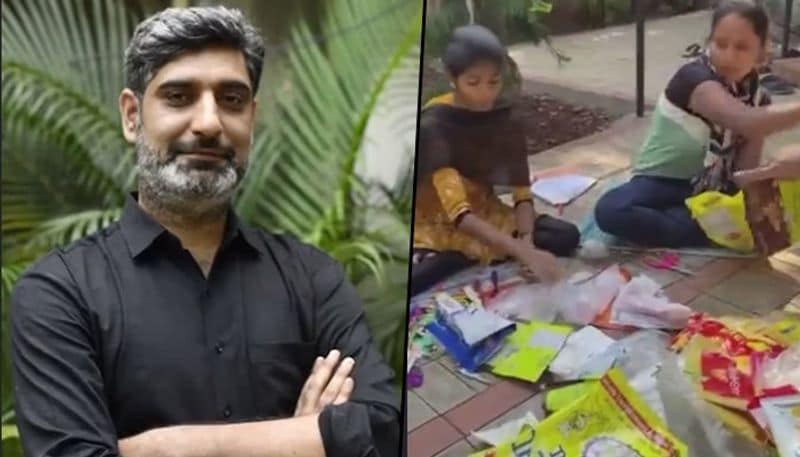 Using such plastic, one can create exquisite pieces of decorative items, thereby not only killing its consequences, but also giving an artistic side to it. 
40-year-old Nandan Bhat of Pune does just that. He recycles plastic to get the best use out of it.
In a process that has multilayers to it, his company first collects such plastic and then processes it to create appealing decorative items. 
In this way, his company has assiduously helped lessen the terrible consequences to nature and improved its financial prospects. It is reported that the company has a turnover of Rs 98 lakh. Its inception took place in 2015. 
He says, "We work on plastic that no one else is working on. We also recycle audio and video cassette tapes that are no longer used. When this comes to our unit, first of all our artisans clean it so that there is no dirt in it. It is then dried in the sun for two days. After this, we separate this plastic according to their colour. After segmentation, they are cut into long strips, then we roll these strips on a conventional pulley. We have modified its handloom so that weaving of plastic can be done, in this way we prepare fabric from plastic. After this the designers of our team design the product from it and with the help of artisans, these products are prepared," as reported by Dainik Bhaskar.  
Now, his products have a huge market not just domestically, but internationally as well. 
He says, "Our products are exported to Europe, US and East Asian Country. The market there is more mature than in India. Apart from this, products are also sold through websites and events".