President's Rule is primarily imposed when there's no party or alliance with a requisite number, or there's an absolute break down of law and order. For the latter, the BJP-led centre has enough statistics to make its case
New Delhi: Bengal Governor Keshari Nath Tripathi meeting the Prime Minister is no ordinary courtesy call, given the widespread violence in the state. The meeting is to apprise the Prime Minister Narendra Modi of law and order situation in Bengal, a day after Home Ministry sent an advisory to the Mamata government. 
Tripathi, an old BJP hand went on to meet the new Home Minister Amit Shah at North Block. What transpired between the two is not known, but Bengal's law and order was the agenda on the table. This has sent the alarm bells ringing in the corridors of power in the state. Is the Modi government considering bringing the much-hyped President's rule with Amit?
Governor's meeting in the context of Basirhat bloodbath
The twin meeting comes a day after the MHA sought a 'ground report' from the Bengal government regarding the violent clashes on Saturday evening between BJP and TMC that saw four BJP cadre and one TMC cadre killed. 
Out of the four, two (Sukanta Mandal and Pradip Mandal) were shot at eyes, leaving the entire state unit furious. The whole clash started regarding hoisting of flags in Basirhat area, 65-kilometres from Kolkata, a constituency retained by TMC this election. Bullets were fired, and sharp weapons were used in this small town. 
BJP has listed four members as missing. While a TMC worker was also killed who was identified as Qayum Molla, BJP rubbished him as a "TMC sent goonda".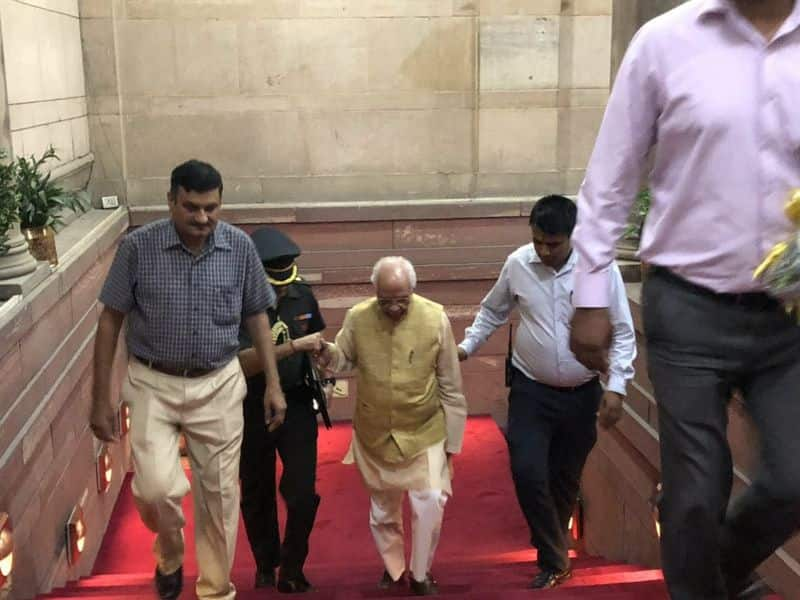 Before this incident, and after the completion of election results, at least two BJP cadre were killed allegedly by the TMC. One was Chandan Shaw, who was found murdered in Bhatpara in Barrackpore constituency. Just days after Shaw's murder, another 22-year-old BJP worker was shot dead allegedly by the ruling Trinamool cadre in Chakdah. 
However, the TMC too had claimed two of its cadres were killed allegedly by the BJP worker after the election results. If the election in Bengal has been dotted with violence, intimidation, and hurling of crude bombs, the spurt of violence hasn't gone down after the results. With Saturday's clash taking centre stage, many are apprehensive of BJP actively exploring the implementation of Article 356 in Bengal.
Shah, Doval, HS in a secret huddle at MHA on Bengal!
Apart from the meeting between Governor Tripathi and Amit Shah, there was another secret meeting that took place on Monday at North block. The meeting was between Shah, National security advisor Ajit Doval and the Home Secretary. It is reliably learnt that Bengal's law and order was one of the issues that figured in the meeting.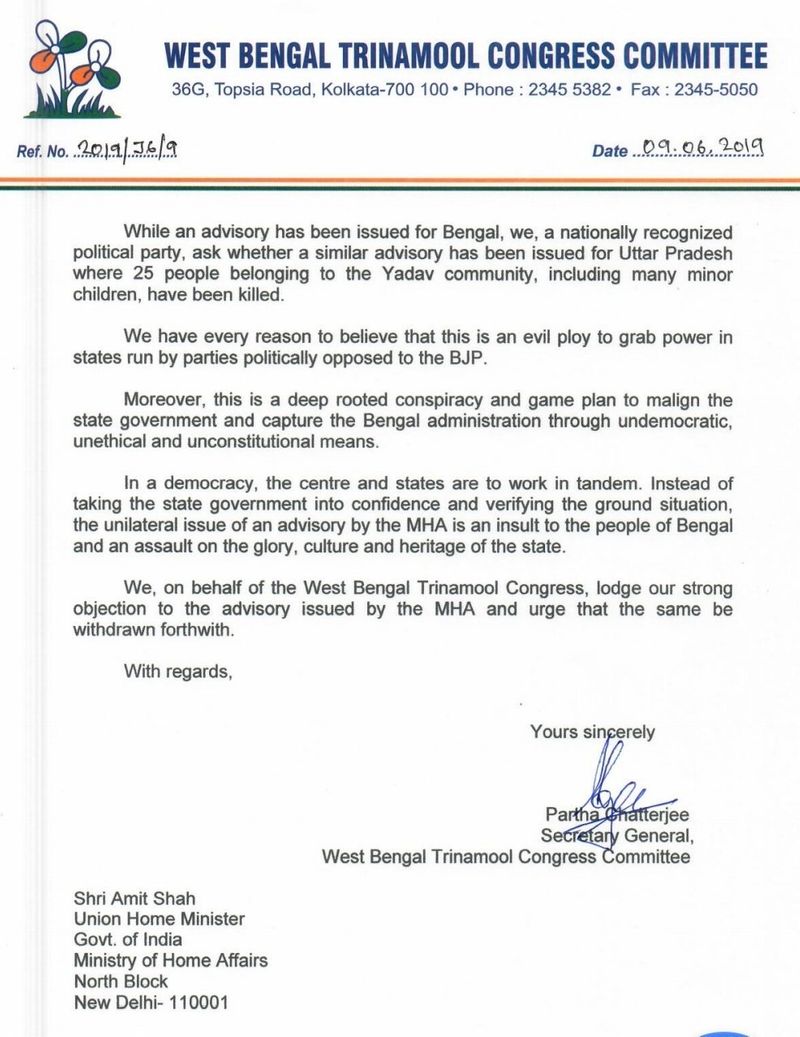 After MHA's advisory to Bengal government on Sunday, in an unusual move, the ruling party sent a two-page-reply to Shah. Communications happen at the government level, not on the party level. But the fact Partha Chatterjee replied to Shah in his capacity of Secretary General of TMC wrote, "While an advisory has been issued for Bengal, we a nationally recognised political party ask whether a similar advisory has been issued for Uttar Pradesh where 25 people belonging to the Yadav community including many minor children, have been killed". He went on to allege, "We have every reason to believe that this is an evil ploy to grab power...". Sources say Shah didn't take this strongly worded unusual outburst kindly.
Making a strong case for law and order breakdown
Presidents Rule is primarily imposed when there's no party or alliance with a requisite number, or there's an absolute break down of law and order. For the latter, the BJP-led centre has enough statistics to make its case. Right from the Panchayat polls when 33% of seats went uncontested as the opposition wasn't allowed to file nomination. 
In a rare move, Calcutta high court allowed candidates to submit nominations through WhatsApp. The spate of political killings in Bengal was equally sharp. In which the BJP has been the worst victim, it has accused TMC of murdering its cadres in Purulia, be it 18-year-old Trilochan Mahato who was found hanging from a tree on May 31 last year or more recently Sishupal Sahis, a 22-year-old BJP Yuva Morcha worker was found hanging from a tree near his village at Arsa.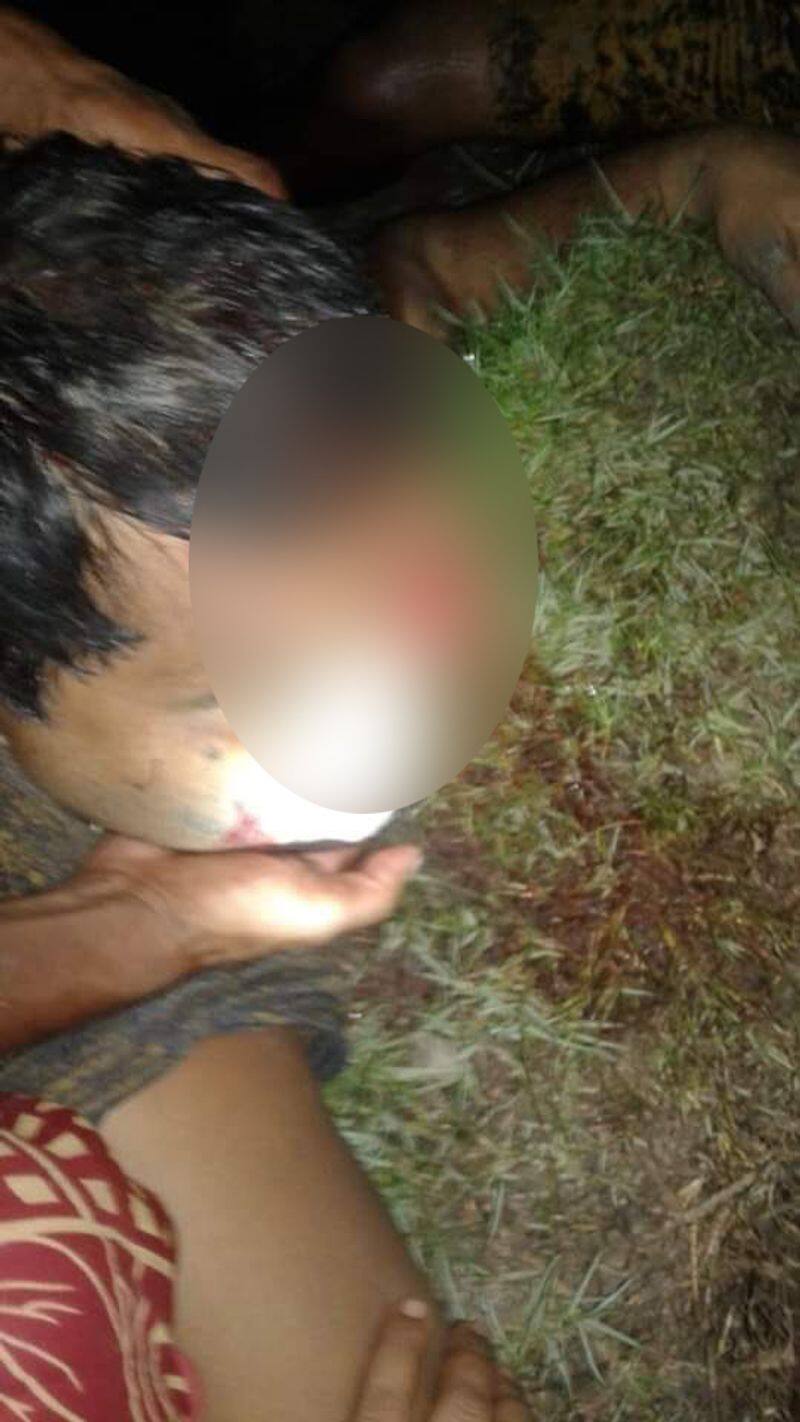 The election has been rocked by unprecedented violence that forced the Election Commission to increase central forces to a hundred per cent. Even as late as Sunday evening, when BJP tried to take the mortal remains of the deceased to Kolkata for the final rites, its MP locket Chatterjee was allegedly heckled and stopped from doing so. Even if BJP was laying a trap for the TMC, it went on walking on it.
While many would argue BJP would rather win Bengal in an electoral fight than try bringing in the controversial President's Rule in Bengal; those who know Amit Shah since the days of Gujarat contradict saying the style of functioning as home minister between Shah and his predecessor Rajnath Singh are poles apart. 
If the Bengal Governor rushing to meet PM and HM, while the HM convenes a closed-door meet with NSA is anything to go by amid a spurt of political killings, most violent by shooting right in the eyes, President's Rule seems to be looming over blood-soaked Bengal.
Read Exclusive COVID-19 Coronavirus News updates, at MyNation.
Last Updated Jun 10, 2019, 6:41 PM IST