Kamini Sinha has contributed enormously to the preservation of the madhubani art by teaching hundreds of women about it
Bengaluru: The year 2020 has been very unpleasant. The virus has made the world topsy-turvy. 
People have been made to undergo a lot of difficulties. But at the same time, others have used this opportunity to enrich themselves and jump into the endeavour of preserving many sacred things, out of which madhubani art is also one. 
In our story, let's introduce Kamini Sinha. She hails from Ranchi.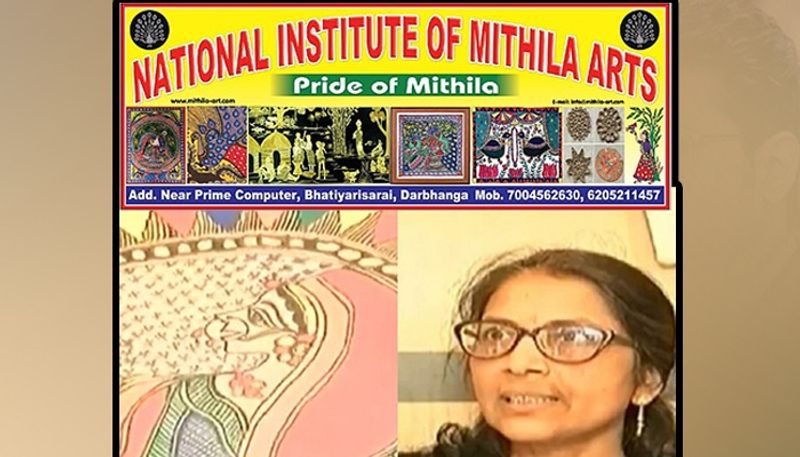 For over a decade, Sinha has been training a lot of women in this art, thereby giving them a chance to be self-reliant. These trained women sell their own paintings. 
As reported by India Today, she said, "So far, I have trained up to more than hundreds of women and my main motive is to make them all self-reliant. The ones who are learning this art are self-dependent and they run their households on their own. They make their own designs and they themselves sell their work at the state-organized exhibitions. There are a lot of facilities provided by the state government which makes it quite easier for all of us". 
What's more! She teaches them free of cost to the tribal women. 
In 2012, the Jharkhand government recognised her contribution to the society. What was once her hobby has slowly but surely metamorphosed into a mission to save the heritage of the country for posterity. 
A student of Kamini says, "This is no lowly job. After being trained by her, we can lead a self-reliant life and can feed our families."
What is to note about Madhubani paintings is that they mostly depict people and their association with nature and scenes and deities from the ancient epics. 
The focus is on natural objects like the sun, the moon, and religious plants like tulsi are also widely painted, along with scenes from the royal court and social events like weddings.
 
 
Read Exclusive COVID-19 Coronavirus News updates, at MyNation.
Last Updated Dec 16, 2020, 5:07 PM IST