Karnataka BJP leaders have come out in the open and urged the Congress leaders not to play politics over Bengaluru violence

Bengaluru: Worse than the Bengaluru riots is how the politics over it is brewing. 
While KPCC chief DK Shivakumar threatened and intimidated the Bengaluru police chief over the investigation into the Bengaluru violence, BJP senior leader and Medical Education minister K Sudhakar said that Shivakumar is afraid and is trying to protect the accused.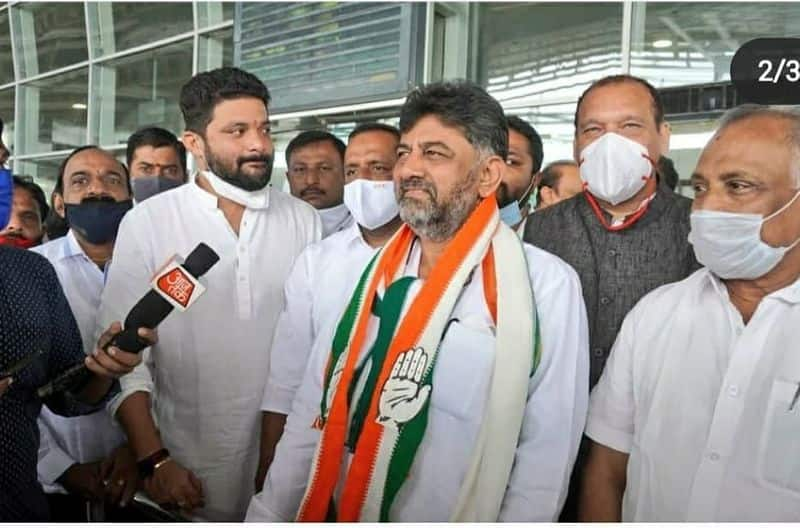 He said, "The KPCC president has publicly attacked Bengaluru Police Commissioner Kamal Pant, who is conducting an honest investigation into the mischiefs of the violence case and called him a BJP agent. Why is DK Shivakumar so afraid of an honest investigation? This attempt is to protect whom?"
On the other hand, Karnataka CM BS Yediyurappa asked the Congress not to politicise the investigation. 
He said, "The investigation is underway in the Bengaluru violence issue, the truth will come out. Congress should not fix blame before that and should not politicise the matter." 
It might be recalled that former CM Siddaramaiah has been targeting the BJP government over the issue. In one of his tweets, he had alleged that there were two factions in the BJP. Of these two factions, one faction closer to the RSS was trying to derive much mileage from the violence in order to sully the name of the chief minister and oust him, he had added.  
In a letter to the CM, the former CM had tried prevailing upon the Karnataka government to apply the concept of recovering damages from the rioters retrospectively to the last thirty years, while the government has approached the Karnataka high court to appoint a claims commissioner to asses the loss of property and recover damages. 
Bengaluru violence: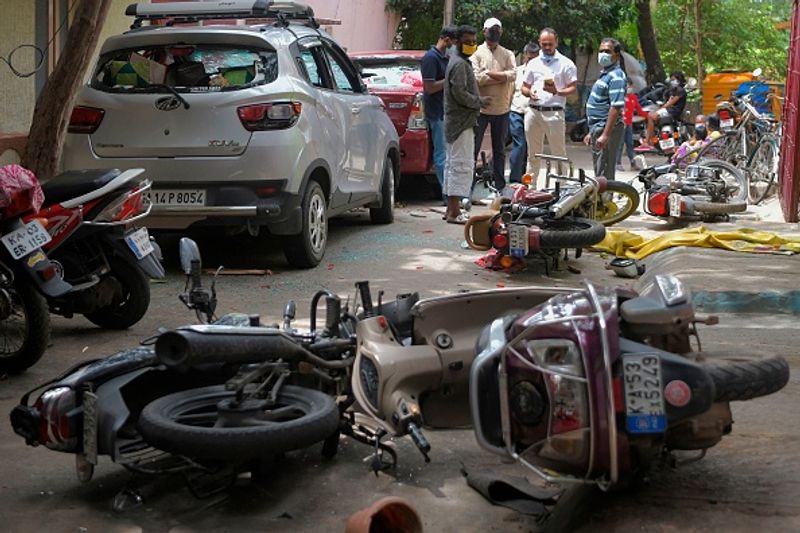 It was on the night of August 11 that a mob, numbering around a thousand, set a police station on fire as also the house of a Congress MLA Akhanda Srinivas Murthy on fire, apart from torching more than 20 vehicles. 
The alleged attack was due to an incendiary post on Prophet Muhamad. 
Last Updated Aug 21, 2020, 5:22 PM IST