An Indian-American doctor has given a thumbs up for the Modi government for imposing lockdown to curb the spread of the coronavirus pandemic

Bengaluru: At a time when opinions are divided over PM Modi imposing a nationwide lockdown two months and giving it several extensions, an eminent Indian-American doctor has given a thumbs up for the move. 
Also Read: US lawmaker urges China to respect norms over India-China standoff
India currently has over 1,82,00 confirmed cases of the coronavirus and 5,164 deaths, according to the Union Health Ministry (As of June 1). 
According to the World Health Organisation's COVD-19 tracker, India is the seventh-most affected nation in terms of coronavirus cases after the US, Brazil, Russia, UK, Spain and Italy.
The US is the worst-affected country in terms of cases with 1.79 million cases and over one lakh deaths, and globally over three lakh deaths have been reported and more than 6.15 million infections.
Also Read: Fearing losing Indian markets, China urges India to have rationality
"A recent Columbia University study that supports that death is prevented by earlier lockdowns bears the fact that Narendra Modi's government has done an excellent job in clamping lockdown," Tennessee-based Dr Indranill Basu Ray said in a statement.
This modeling study showed that if New York had initiated lockdown even two weeks back than the March 3 date when the deaths were around 65,000 - it could have been reduced by 50,000, said Dr Ray, a cardiologist and cardiac electrophysiologist who has also been a Professor of medicine and public health at multiple universities in the US and India.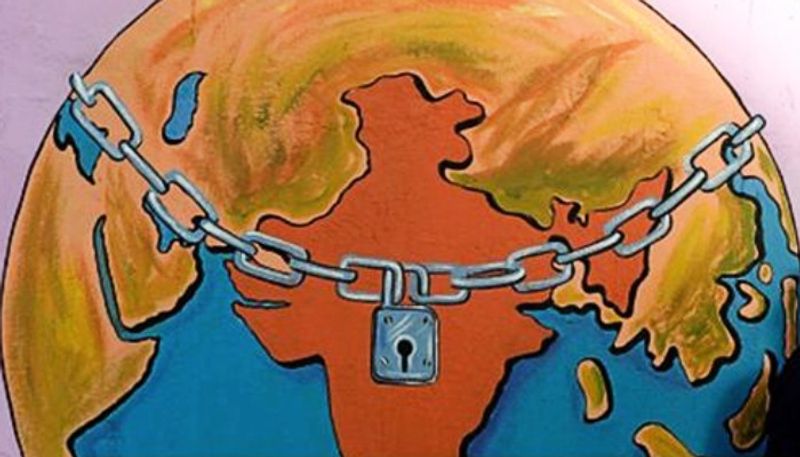 The lockdown in India, was first clamped on March 25 and spanned for 21 days, while the second phase of the curbs began on April 15 and stretched for 19 days till May 3. The third phase of the lockdown was in effect for 14 days and ended on May 17. The fourth phase ended on May 31.
"My opinion for India would be to slowly open places for people that are not hotspots. Determining areas of opening can be based on multiple factors...," Dr Ray said.
It might be recalled that former AICC chief Rahul Gandhi had repeatedly criticised the move to impose lockdown and then, he had again criticised the move to remove lockdown. 
 
Last Updated Jun 2, 2020, 2:34 PM IST