A complaint has been lodged against an opposition politician in Pakistan for emphasising that all religions are equal
Bengaluru: We are all taught that all religions are equal. But in Pakistan, when an opposition politician asserted it, little did he know that he would be committing an alleged blasphemy. 
As reported by a popular website, a PTI (Pakistan Tehreek-e-Insaf) leader from Narowal, Qamar Riaz, has reportedly filed a complaint with the Zafarwal police against Pakistan Muslim League-Nawaz (PML-N) politician Khawaja Asif for allegedly 'committing blasphemy' while delivering a speech in the National Assembly.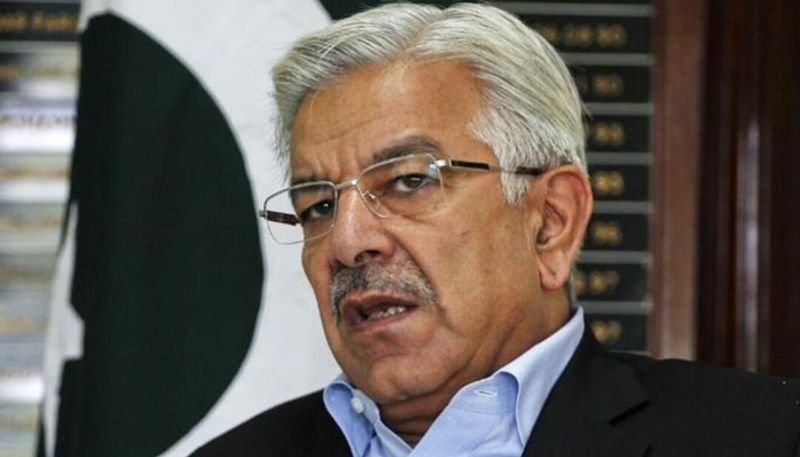 It is reported that Riaz had quoted verses of the Quran to suggest that Asif had hurt the sentiments of all Muslims and had committed blasphemy. He stated, "His words are against the teachings of the Holy Quran and Sunnah and are tantamount to blasphemy against Islam. He has declared Muslims and infidels as equal and this is a grave crime according to the Shariah."

The website throws light on the blasphemy law: Under Section 295 (C) of the Pakistan Penal Code (PPC), the blasphemy law states, "Whoever by words, either spoken or written, or by visible representation or by any imputation, innuendo, or insinuation, directly or indirectly, defiles the sacred name of the Holy Prophet Muhammad (peace be upon him) shall be punished with death, or imprisonment for life, and shall also be liable to fine."
What Khawaja had said: 
"It is our responsibility as the majority (Muslims) to protect the places of worship of all minorities in the country…The rise of fundamentalism in the 1980s in Pakistan has subdued our mindset. As a result, faultlines have developed in our society that can lead to eventual doom… Pakistan was a tolerant society in the 60s and 70s but it is no more now."
He further emphasised: "This is a country of 22 crore people, irrespective of religion. No religious group is superior to another religious group in the country." 

United States Commission on International Religious Freedom (USCIRF) has also expressed its disappointment. It said, "USCIRF is alarmed by a #blasphemy complaint filed against MP Khawaja Asif after he stated in the National Assembly that all religions are equal. USCIRF urges #Pakistan to conduct an expedited review of all blasphemy cases."