Narsinghpur Central Jail in Madhya Pradesh has given an opportunity to inmates to discover their artistic side

Bengaluru: Jail is a place where a wrongdoer spends his life repenting his criminal acts. 
But jail can also be a place of reformation and creativity. 
Narsinghpur Central Jail in Madhya Pradesh is living example of this.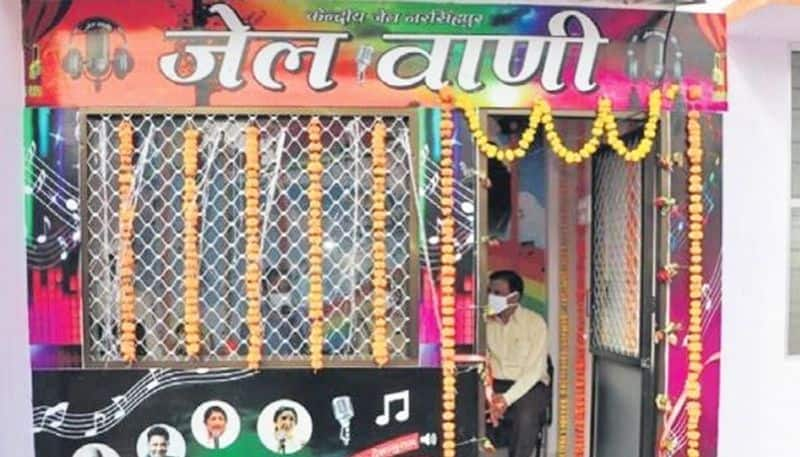 Be it singing, music or dancing, inmates here enthusiastically take part in it! 
In fact, they even have started a radio station – Jail Vani – where they spread important messages on various issues. 
India Times reports that the first RJ of this radio station was Satish Parochi, a 29-year-old home loan finance professional who was convicted of murder. 
Parochi was shifted to this jail from Jabalpur jail. But as soon as he came, he took to this endeavour. He even sings, composes music, among other things. 
The website adds that, right now, he is on parole and works from home due to COVID-19 protocols. It adds that he has plans of taking up professional role as an RJ. 
"Lodged in Jabalpur Central Jail, I thought I'd spend the rest of my life in misery. Music attracted me and soon I rediscovered myself with the support and guidance of jail authorities," he was quoted by the website. 
"I want to be a professional voiceover artist even after I return to the jail on completion of parole," he further notes. 
Now, with him being out of jail, 5 convicts and 2 undertrials are now running Jail Vani.
Jail authorities are now ensuring that they get professional training. 
"Each of the seven RJs gets one day each to run the radio station from 2 to 4 pm. All of them are trained through recordings of radio storyteller Neelesh Mishra and seasoned RJ Sayema," said Narsinghpur Central Jail superintendent Shephali Tiwari.
"Every day for two hours, the Jail Vani broadcasts a variety of programmes, ranging from requested and patriotic songs to playing the unforgettable old classics," Tiwari added.
The Jail Vani was started in 2017, inspired by Radio YCP of Yerawada Central Jail.
Such initiatives indeed help convicts get a new lease of life. 
 
Read Exclusive COVID-19 Coronavirus News updates, at MyNation.
Last Updated Nov 2, 2020, 12:39 PM IST