At a Town Hall addressed by Delhi CM Arvind Kejriwal and hosted by NDTV anchor Nidhi Razdan, the CM addressed a few questions by the audience. However, as exposed by a Twitter user, these questioners turned out be AAP workers, thereby emphatically proving that the entire show was a hoax!

Bengaluru: You would have heard of the concept of match-fixing in sport, especially cricket. But what if we tell you that there is a far worse match-fixer who walks around in the garb of doing altruistic work for the society?
No, he is certainly not a cricketer, but a politician, whose charades, we think have been exposed.
Ladies and gentlemen, we are talking of Arvind Kejriwal, the chief minister of Delhi.
Very recently, Arvind Kejriwal took part in what is called a Town Hall. NDTV, another channel known for its notorious Left inclinations hosted it with anchor Nidhi Razdan as the moderator.
While the show went on, with a number of people attending it, little did both Arvind Kejriwal and Nidhi Razdan know that their lies and manipulations would be out soon.
A Twitter user by name Political Kida exposed the bluff of Arvind Kejriwal, the anchor and the orchestrated audience.
In simple terms, the ones in the audience who posed questions to the CM were/are none other than AAP workers!
The three questioners – Abhishek Tiwari, Lokesh Kaushik and Deepali Mehta – are all strong supporters of Arvind Kejriwal and active workers of AAP.
Fixed questions by Kejriwal with Aaptrads - Part 2

This must be a biggest expose of @ArvindKejriwal & his fraud gang 🤣 pic.twitter.com/c8TAuTozXR

— Political Kida (@PoliticalKida) January 4, 2020
Kejriwal taking fixed questions because random questions can confuse him & waste his precious time which he could have used in drinking & eating Samosas.

Dedication level: Infinity 🙏 pic.twitter.com/aCyUXlp9KM

— Political Kida (@PoliticalKida) January 3, 2020
However, Deepali Mehta posed questions in another Town Hall.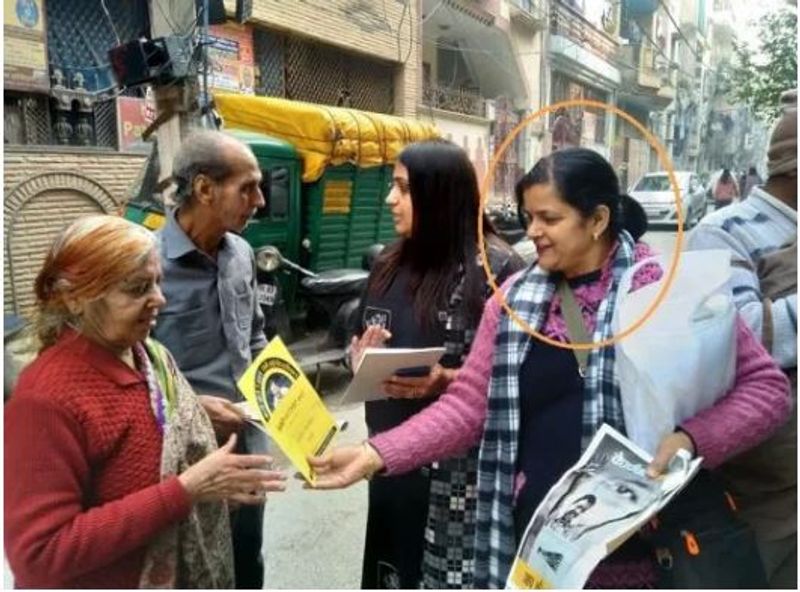 What's worse and seems extremely artificial is how the anchor Nidhi Razdan doesn't counter him on tough issues like Citizenship Amendment Act and in stead seems only makes it easy for him.
While Arvind Kejriwal even went to the extent of taking a poll of around a thousand people sitting there, on the issue of who had the relevant documents like birth certificates etc, only 15-20 raised their hands, saying they did have the requisite documents.
The drama enacted by Nidhi Razdan and Arvind Kejriwal is a sad commentary on how politicians stoop to any level in order to earn a few thousand votes.