#MeatEatersAreSinners is trending on Twitter with Bakrid just a week away. MyNation spoke to a cleric to obtain a clear understanding of the concept of eating meat and the importance of individual preferences relating to eating meat

Bengaluru: Father of the Nation Mahatma Gandhiji was a vegetarian. He even advised vegetarianism.
Now, with Bakrid on August 12, #MeatEatersAreSinners is trending on Twitter.
Some have exhorted meat eaters not to kill animals and that Allah has not ordered them to kill animals.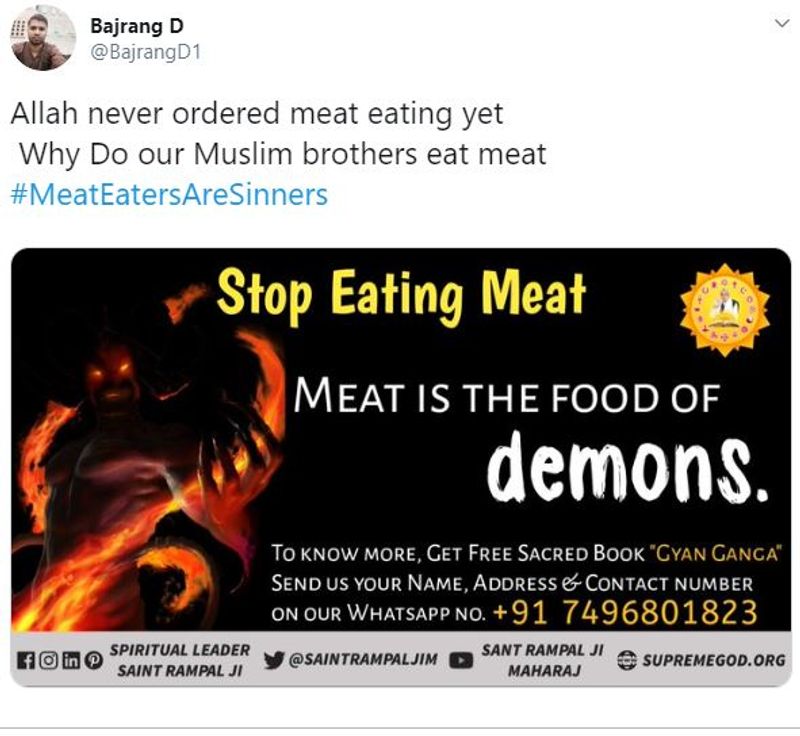 Some others even quoted the famous saint-poet Kabir in order to prove their point.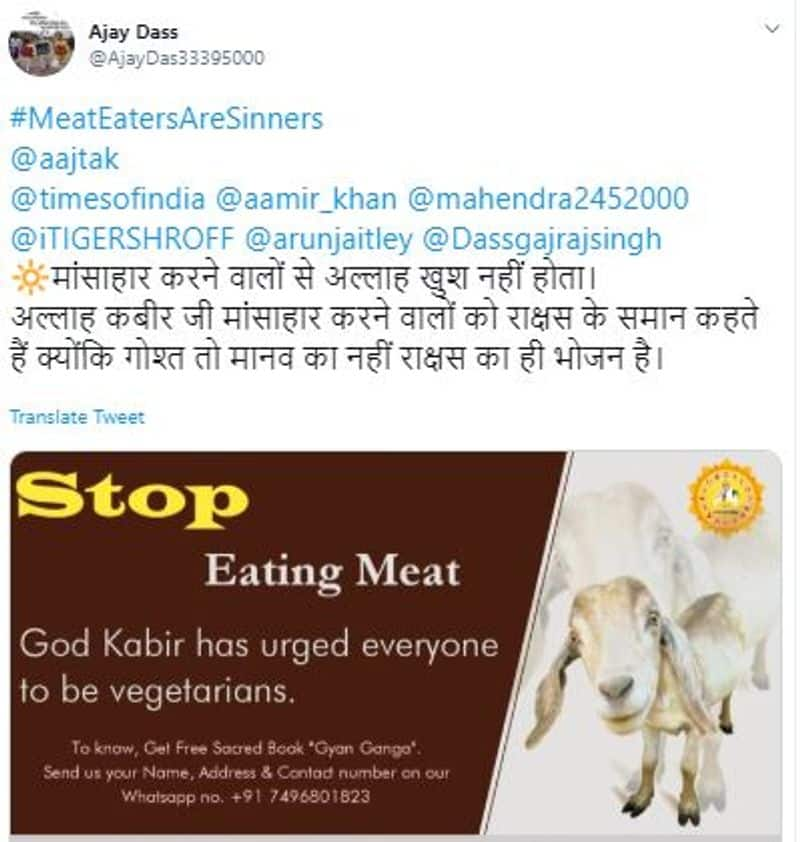 And some others even went to the extent of saying meat eaters would go to hell.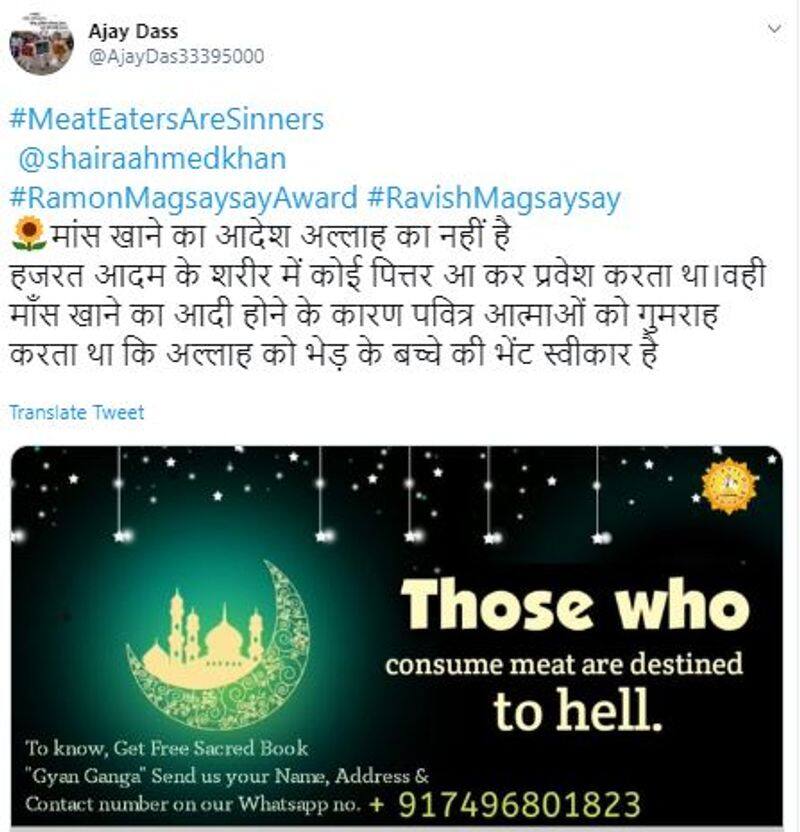 But is it wrong to slaughter animals and eat their meat? 
Absolutely not, says Maqsood Imran Ras Hadi, a cleric.
He adds, "Those who have money should give a goat which is at least one year old in the name of Allah. This is called Qurbani. We have to distribute the meat among people. It is done in three ways: First, we should consume it. Secondly, it should be given to our relatives. Thirdly, it should be given to those who are not financially well-off. By doing so, they will be helped a lot."
Having said this, there is a belief that in order to be a Muslim, one must eat meat. However, the cleric strictly says such beliefs have not rationality attached to them and they are mere myths.
"If anyone does not want to eat meat, there is no problem. It is their choice to eat or not to. There is no compulsion. Being Muslim has nothing to do with eating meat."
Any endeavour taken up on Bakrid is to please Allah and to be true to his teachings. The cleric adds, "In our heart, we have to do it (sacrifice) for Allah. We have to do it from the bottom of our hearts. That should be the main focus. Those who tell meat eaters go to hell are wrong."