While the country is yet to come to terms with what happened to a pregnant elephant in Kerala, here is another shocker
Kochi: While the country is yet to come to terms with what happened to a pregnant elephant in Kerala, here is another shocker
A similar incident has come to light in Kollam district, where a young female elephant died of injuries in her mouth, a month ago.
Also Read: What role do elephants play in our ecosystem?

A top forest officer, as reported by PTI said that another female elephant had met with similar fate in April in Pathanapuram forest range area under Punalur division in Kollam district.

The officer said the elephant was found in a serious condition from the fringe areas of the forests in Pathanapuram by forest officials in the month of April.

"The pachyderm was found alienated from the herd of elephants. Its jaw was broken and it was unable to eat," he said.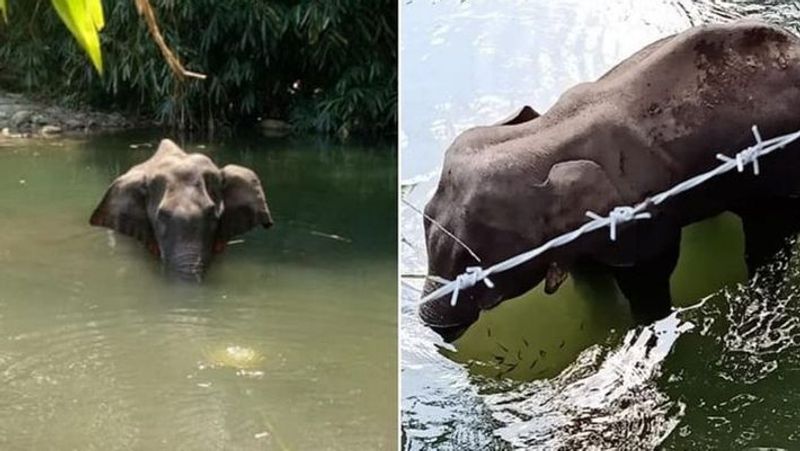 "It was very weak. When the forest officials approached, the elephant ran into the forest and joined the herd of elephants waiting there. But the next day, the elephant was again found alienated from its herd. Proper treatment was given but unfortunately it succumbed to its wounds," he said.
Another official said an investigation has been launched into the incident.
"It is suspected that the elephant bit a food item filled with crackers and it exploded in her mouth. We are waiting for the postmortem report," the officer, who did not wish to be identified, said.
Meanwhile, the Kerala forest department, under mounting pressure, has made first arrests it the case. 
Also Read: First arrest in pregnant elephant's death
Kerala CM Pinarayi Vijayan has promised action it the case. 
The fruit bomb, as per one theory, was placed in order to shoo away a wild boar. 
But many are questioning, if a wild boar deserves such inhuman treatment.