Deceased co-pilot Akhilesh Kumar of the ill-fated Air India Express flight that crash-landed in Calicut was to become a father in the next 15-17 days
Kozhikode: An Air India Express flight, which was coming from Dubai, carrying 190 people including 10 infants and six crew members, skidded off the runway while landing at Karipur Airport in Kozhikode on Friday evening.
The plane overshot the table-top runway while landing in heavy rains and fell into a valley 35 feet below and broke into two parts. The incident took place at 7.41 pm on Friday evening.
Meanwhile, along with pilot-in-command Captain Deepak Sathe, co-pilot Akhilesh Kumar also lost his life in the tragic incident. 
According to latest reports, Captain Kumar's cousin Basudev told a news agency that his wife is expecting a child in the next 15-17 days. The couple got married in December 2017.
Basudev, cousin of co-pilot Akhilesh Kumar said, "Akhilesh was a very humble, polite and well-behaved person. "His wife is expecting to deliver their child in the next 15-17 days. He joined Air India in 2017 and had come home last, before lockdown."
Akhilesh Kumar was a part of the first repatriation flight under the Vande Bharat Mission to land in Kozhikode. He, along with the cabin crew, had received a hero's welcome on May 8, 2020, at the airport.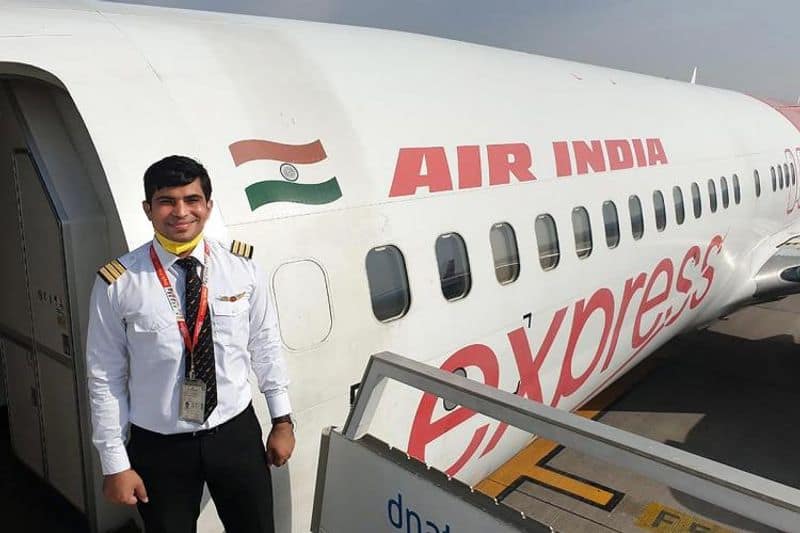 Three months later, on August 7, when an Air India Express flight that Akhilesh co-piloted touched down in Kozhikode, India mourned for him.
Kumar is survived by his wife Megha, two younger brothers, a sister and his parents.
Meanwhile, Pilot-in-command Deepak Sathe was an experienced Boeing 737-800 aircraft pilot, Air India Express said on Saturday. It added that the family members of the deceased were escorted to a Kozhikode hospital where his mortal remains were kept for post-mortem. The airline also said that the family of deceased co-pilot Akhilesh Kumar was also escorted from Delhi to Kozhikode.
Last Updated Aug 8, 2020, 4:49 PM IST