The Shankaracharya temple in Srinagar, Kashmir is dedicated to Lord Shiva and was visited by Adi Shankaracharya

Bengaluru: India is a land of spirituality. Temples abound here. To the people, these temples are extremely venerable as they have their own histories. 
The Shankaracharya temple in Srinagar, Kashmir is dedicated to Lord Shiva. It is at a height of 1000 feet and overlooks Srinagar.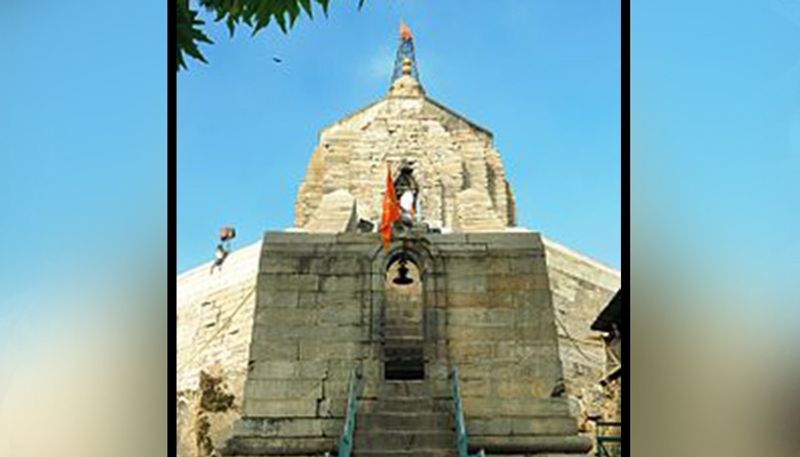 Proponent of Advaita Vedanta, Adi Shankaracharya had paid a visit to this temple and it is here that he attained enlightenment. That is how the temple derives its name. 
Advaita is a school of thought in which advocates the unification of the atman (individual soul) and brahman (supreme reality). 
Historians opine that it was once a Buddhist temple. But when Shankaracharya visited it, he changed it to Hindu site of worship. 
It is mentioned in history that it was King Gopaditya who granted a land at the bottom of the hill to a few brahmins. Later he built the temple in 371 BC. 
The steps to the temple were built by Dogra king Gulab Singh. 
Incidentally, when the then Maharaja of erstwhile Mysore came to Kashmir in 1925, he made the electrical installations at the temple. 
It was in 1961 that the Shankaracharaya of Dwarkapeetham installed the statue of Adi Shankaracharaya in the temple. 
Later, in 1974 the government of J&K constructed a road for the temple. 
It is interesting to note that it is here that Shankaracharya wrote the famous Saundarya Lahari or the Waves of Beauty. The treatise asserts the fact that Shiva must unite with Shakti in order to get the power to create. 

One has to climb 243 steps in order to reach the temple and a further ten steps more to reach the temple hall. 
It should be noted that army personnel guard the entrance to the hill and several restrictions are put in place for people's safety. 
The hill also provides a panoramic view of the city of Srinagar.