The raids by the income tax department on high-flying people related or associated with Madhya Pradesh chief minister Kamal Nath have yielded not only a lot of cash that is unaccounted for but also incriminating evidence of their corrupt ways

New Delhi: Massive raids, in which sleuths of the income tax department covered several addresses in Delhi, Uttar Pradesh and Madhya Pradesh associated with the kin and close confidantes of Madhya Pradesh chief minister Kamal Nath, have yielded a big haul of cash and incriminating documents pertaining to 'benami' properties of allegedly several politicians and highly-placed bureaucrats.
Sources in the I-T department, which pressed into action 27 teams to carry out the pre-dawn raids, told MyNation that documents related to properties of several IAS and IPS officials in Madhya Pradesh had been seized. Documents pertaining to 'benami' properties of some political bigwigs have been seized too, the source claimed.
Those against whom documents have been found would soon be called by the I-T department for questioning, the source added.
The I-T raids led to the seizure of these documents from the premises of Kamal Nath's close associates Praveen Kakkar and RK Miglani.
In an interesting bit of seizure, I-T sleuths seized foreign currency from the search of two cars parked outside the Green Park house of Miglani.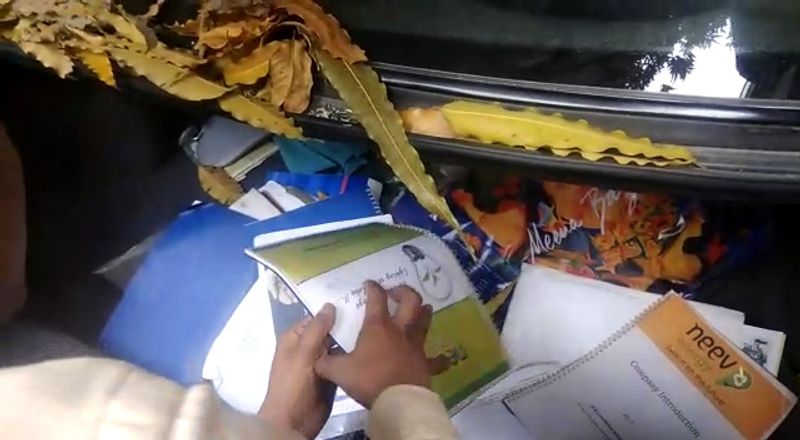 Also read: IT raids on properties of Kamal Nath's close aides, nephew Ratul Puri allegedly involved in AgustaWestland scam
Also, sources in the department told MyNation that the telephones of the accused were on surveillance for about 15 days. They said further that the exact location of nearly Rs 9 crore cash in Miglani's house had been confirmed from one of the wiretaps. Till now, a total of Rs 16 crore has been seized from different locations. 
The office and other establishments related to the chief minister's nephew RatulPuri too were raided on Sunday. Puri's name had cropped up in the AgustaWestland investigation and he had earlier been called and interrogated by the Enforcement Directorate.
Puri's corporate office in Okhla Industrial Area in Delhi is also being raided at the time of writing of the report. This is the office of Hindustan Power Projects Pvt Ltd (HPPPL), which was earlier Moser Bayer. The company, whose chairman is Puri, operates in power generation, power trading, and renewables across thermal, solar, hydro and mining. The company holds assets worth, according to estimates, Rs 14,500 crore and is considered by many as the fastest-growing integrated power company of India.