Here's the story of a youngster who has pledged his life, helping the survivors of the Bhuj earthquake in 2001 to reconstruct their lives

Bengaluru: The earthquake in Bhuj, Gujarat in 2001 shattered the lives of thousands, also leaving several others homeless. 
The natural calamity also left others jobless and forcing them to reconstruct their lives. 
One survivor, Akshat Chaturvedi, then 22, has pledged his life for the cause of other members of the community, reports The Better India.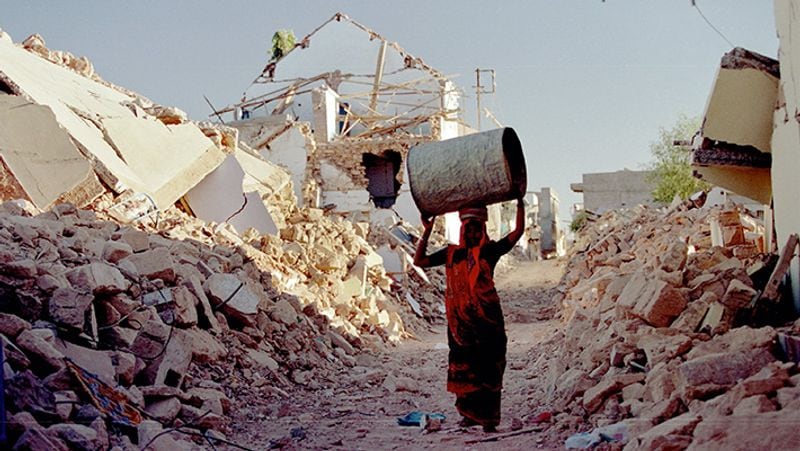 The website adds that he is now working with the World Bank as a consultant for the Disaster Risk Management programme. 
Additionally, he also works as a volunteer with the United Nations (UN) to work with NGOs dedicated to rehabilitation work post the earthquake. 
The website quotes him, "I remember volunteering with the UN, without even realising that it was a big deal. I learnt everything on the go". 
The youngster has also visited countries like Botswana, Bangkok and Japan. He is now based in Washington DC.   
A note on the events he faced on that fateful day: 
He recalls thus: "My first thought was to reach out for my pantheon computer, because I did not want the screen to fall and shatter. I was on the second floor and realised that I had nowhere to run. If I had to die, it would be in that room".
He adds, "People ran out of their homes in whatever state they were – some were taking a bath and ran out stark naked, while others were still in bed when the earthquake struck and tumbled out in night clothes."
An 80-year-old's ordeal: 
He also recounts the ordeal of an 80-year-old thus: "As I walked the streets, I came to this house where only the door frame was intact, everything inside had collapsed. An elderly lady, in her early 80's sat with her skull exposed with blood oozing out".
When he offered to take her to the nearest clinic, she refused and asked him to move to shores of safety. Such was her selflessness.  
Read Exclusive COVID-19 Coronavirus News updates, at MyNation.
Last Updated Jan 27, 2021, 3:56 PM IST