A mob, comprising of around a thousand youths, ran amok in DJ Halli area of Bengaluru. The reason is that that they were aggrieved at a derogatory post
Bengaluru:  The vandalism and violence that took place in DJ Halli area of Bengaluru on the night of August 11 by a Muslim mob is another example of hooliganism.
As beamed across TV channels, a mob  of almost a thousand youths ran amok, setting fire to the house of the local Congress MLA Akhanda Srinivasa Murthy, even to a number of vehicles and attacking police and their vehicles at their will would send shivers down the spine of anyone!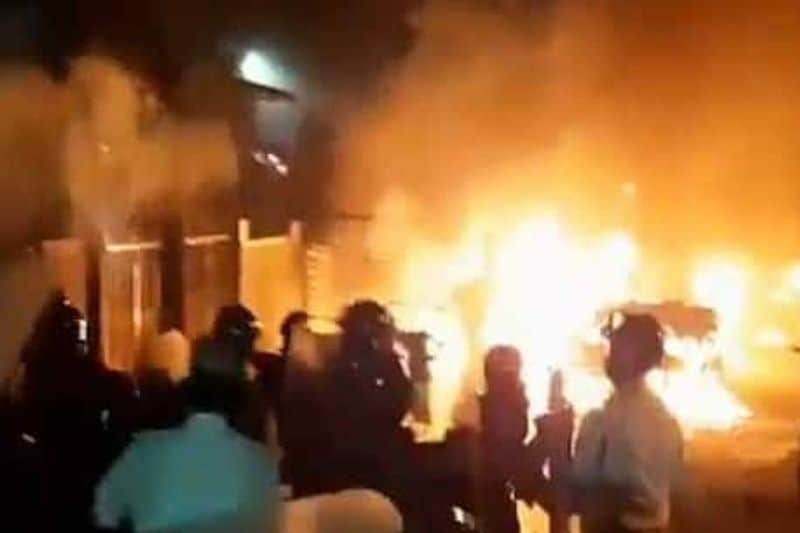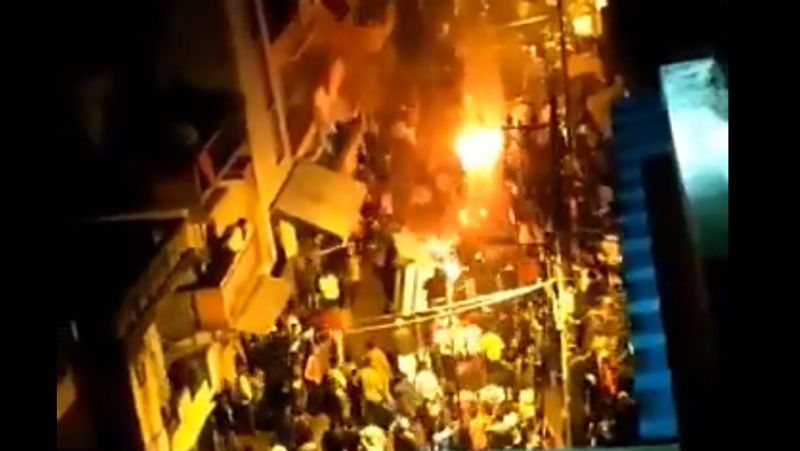 It is being reported that a derogatory message against Prophet Muhamad circulated on WhatsApp irked the Muslim youth, who took to unleashing violence with utter disdain. 
This pejorative message, put up against Prophet Muhamad, is being alleged to be a handiwork of the MLA's nephew. But he has denied any such endeavour on his part.  
Journalists and video journalists of a local Kannada channel were also attacked mercilessly. 
But if reports are anything to go by, Muzamil Pasha, an SDPI member, is the kingpin of the entire incident and he has been arrested. 
Reports further point towards the fact that there is more than meets the eye. Muzamil Pasha wanted to avenge an insult meted out to him by the Congress MLA by not giving him a ticket for a local election. That is precisely the reason why he provoked the local youth to take to such antinational activities. 
The BJP has alleged that these hoodlums went on this spree of torching vehicles and attacking police and setting fire to the MLA's house, as they feel enraged at the bhumi pujan of the Ram temple in Ayodhya.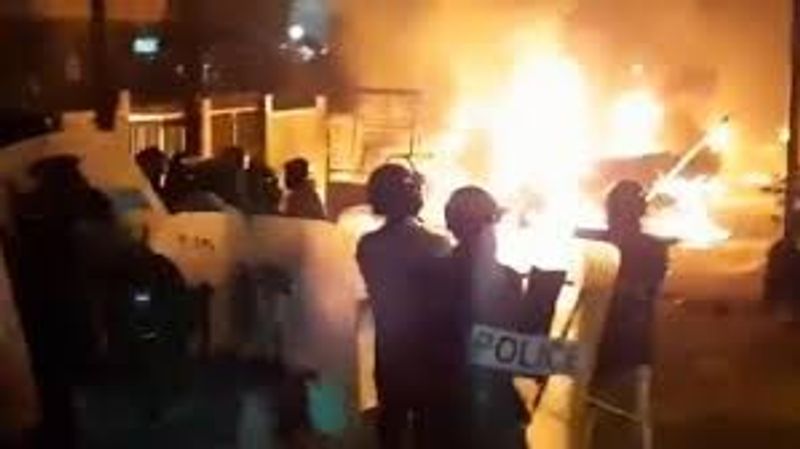 So that means keeping that development as the trigger, it is further alleged, these unscrupulous elements held a meeting before unleashing violence and carried it out meticulously. 
Having said that, such violence is nothing new to Karnataka. A few months ago, during the anti-CAA and NRC protests, youth wilfully resorted to violence. 
They resorted to throwing stones at the police. There were also visuals in which police were attacked.
Some even tried to set a police station ablaze.
The police were forced to open fire with a view to keeping law and order situation under control.
A series of arrests were made and many of them belong to the radical Islamist outfit PFI.
Even in Padarayanapura, a few men and women did not cooperate with the police and health professionals as they went there to quarantine them for the COVID-19 infection.  
Well, all that we request is peace and harmony be restored. In the name of religion, let's not fight. If a derogatory statement has been put up on social media, there is a mechanism put in place. The aggrieved could have filed police complaints and held peaceful protests. By resorting to such violence, it is the innocent people who are forced to bear the burden. 
Last Updated Aug 12, 2020, 1:02 PM IST