Venjeti Venkataramana Reddy, the founder-trustee of Sanjeevani Charitable Trust, helps people in Anantapur selflessly

Bengaluru: Meet Venjeti Venkataramana Reddy, the founder-trustee of Sanjeevani Charitable Trust. 
He is the go-to man in cases of emergency in Anantapur, Andhra Pradesh, reports The New Indian Express.   
Be it supplies, medicines or performing the last rites, Venjeti is ever-present to lend a helping hand.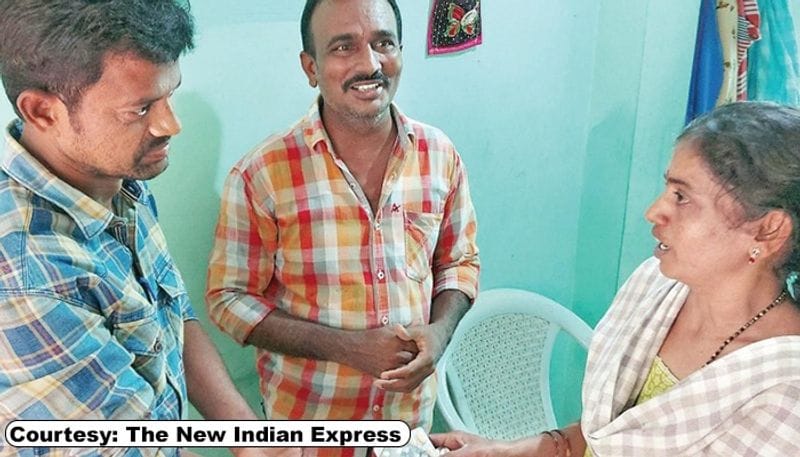 For the last 15 years, he has offered himself to the service of the society. People in the district rush to him in case of any help as they know for sure he doesn't turn them down. They affectionately call him Sanjeevani. 
Venjeti believes that rendering social service is the best form of help that one can offer to the society. 
Kullayappa is a barber from the same district. A few years ago, he was unable to afford medicines for his wife, who was suffering from a heart ailment. When Kullayappa found it difficult to make ends meet, Venjeti rushed in and provided Rs 3000 for the medicines on a monthly basis. 
Vannur Saheb is another recipient of Venjeti's altruism. When he suffered a head injury while he discharged his duty as an electrician and sought help from Venjeti, he sure was not disappointed. 
In this way, the website quotes many corroborations of Venjeti's helpful nature. 
During his schooldays, Venjeti was influenced by a group of Muslim friends who used to share and help each other out. 
It is heart-warming to note the acts of selflessness carried out by Venjeti. Till date, it is to be noted that he has performed the last rites of 250 abandoned dead bodies. It is also inspiring to note that he rushes to places like wedding halls to collect leftover food and rushes to places where the food items can be distributed. 
And it is needless to say that he doesn't miss out on an opportunity to donate blood to the needy. 
Read Exclusive COVID-19 Coronavirus News updates, at MyNation.
Last Updated Nov 23, 2020, 3:59 PM IST