After the report titled "Missing EVMs", the Election Commission of India sent letters to both the organisations asking them to take necessary action to stop the spread of fake news
New Delhi: Frontline magazine and TV9 Bharatvarsh have been caught red-handed spreading fake news after Election Commission of India (EC) on Thursday dismissed a report that claimed nearly 20 lakh Electronic Voting Machines have gone missing in the past 25 years. 
The EC has sent letters to both the organisations asking them to take necessary action to stop the spread of fake news. 
In the letter, the EC wrote, "It is noticed that this news story has selectively quoted some information obtained by an individual through RTI application from multiple Pubic Authorities and a PIL filed in the Bombay High Court. This news story carries only partial and one-sided information, which is inaccurate and based on the specious misinterpretation of the facts in the matter, therefore creating unwarranted doubts in the minds of the general public."
Also me: NCP on VVPAT slips matching order: EC is 'swayed' by Modi
The letter further read, "It is hoped that your channel would observe the highest professional and ethical standards in reporting and would not be a party, even unwittingly, to malicious efforts at spreading misinformation."
Letter to Frontline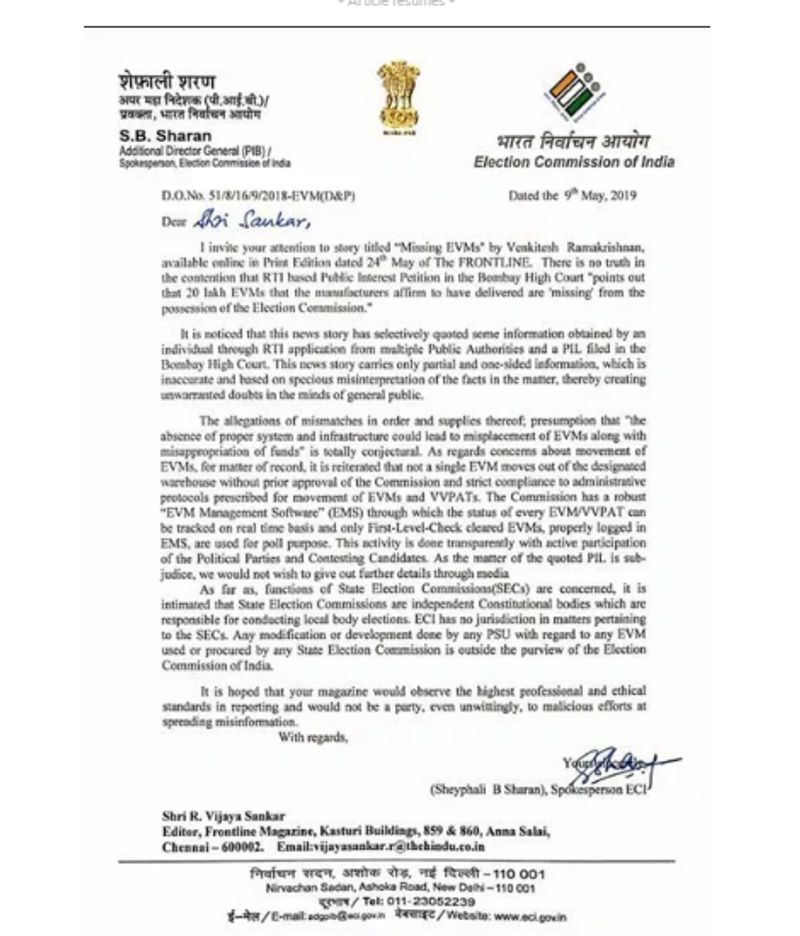 Letter to TV9 Bharatvarsh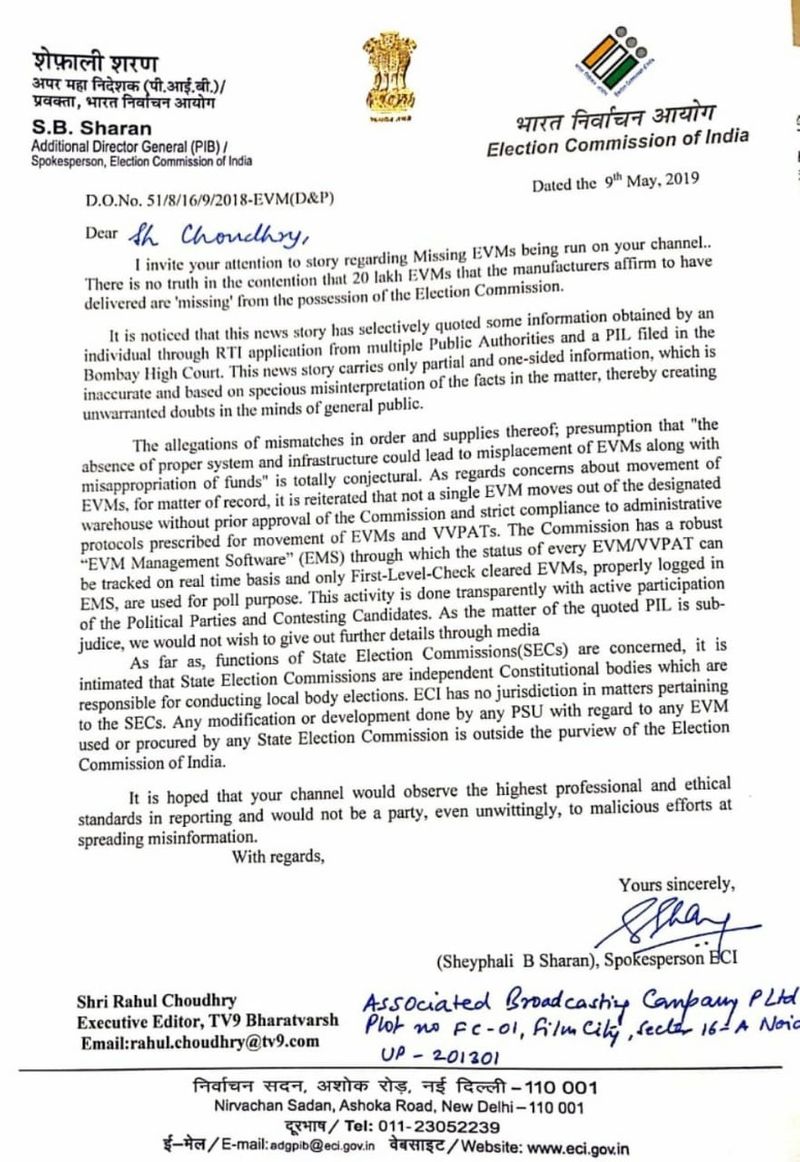 About the report
The reports, which was published in Frontline on May 24, 2019, was titled "Missing EVMs" and was authored by Venkitesh Ramakrishnan. 
Sources from an RTI-based public interest petition in the Bombay High Court were quoted to justify the argument. The author also wrote that EVMs being used in 2019 general election are also unreliable. 
Reaction
According to reports, a spokesperson informed that the editor of Frontline has acknowledged that their report is false. The official also said that a rejoinder will be published soon. 
Meanwhile, TV9 Bharatvarsh has deleted the report from their website.
Frontline is a fortnightly English language magazine published by The Hindu Group of publications from Chennai, while TV9 Bharatvarsh was launched in 2014 under ABCL pvt ltd. 
Read Exclusive COVID-19 Coronavirus News updates, at MyNation.
Last Updated May 10, 2019, 8:01 PM IST