Yogesh Joshi took to organic farming, much against the wishes of his family. But now, much to their happiness, he earns in crores!
Bengaluru: Meet Yogesh Joshi. He hails from Rajasthan. While his family wanted him to settle down in life by securing a government job, he was dead against it. 
He said, "The people of the house did not want me to do farming. They wanted me to study and write for a government job. After graduation from agriculture, he said that I should try for government service in this field. He was afraid that if nothing was found in farming then what would happen to me next, but my intention was to do farming."
He wanted to take up farming and make a big name in it. And true to his wish, he took up farming and is enjoying rich dividends.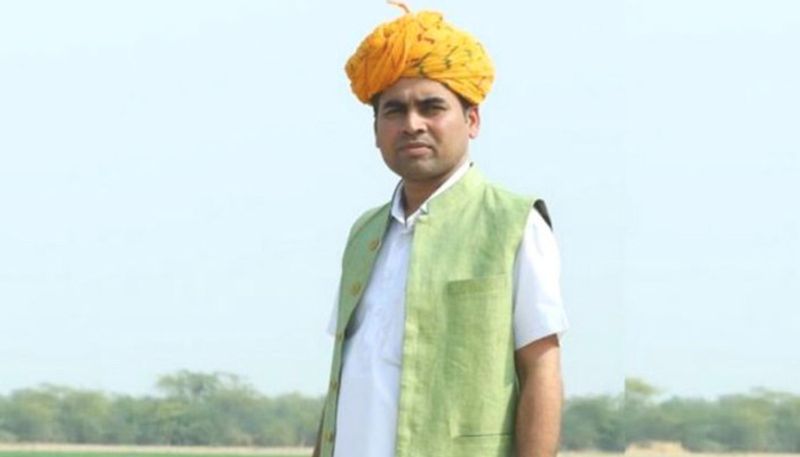 Ten years ago, after his graduation, he did a diploma in organic farming. And then, there was no looking back. 
He began growing spices. Today, along with seven fellow-farmers, he grows on hundreds of acres of land and earns crores as profits. 
But initially, it was not a cakewalk for him. He had to struggle hard. But he persevered and sought the help of experts in the field. 
He says, "For the first time I cultivated cumin on one acre of land. Then there was no success, the loss was done. Even after this, I did not lose courage. We were initially at a loss due to lack of experience and advice, so enlisted the help of Dr Arun K Sharma, an agricultural scientist at the Central Arid Zone Research Institute (CAZRI). He trained many more farmers with me after coming to the village, after which we again cultivated cumin seeds and made a profit. After this, we expanded the scope of farming. Also started cultivation of other crops." 
Now, with the success he has tasted, he has formed a platform to help other such farmers as well. 
He said, "To make organic farming a business, I formed a rapid organic company. Through which I try to add as many farmers as possible and give them good profits. Initially farmers were reluctant to join us, but now they are eager to join voluntarily. It is our achievement that in the last 5-7 years 1000 farmers of our group have been organic certified." 
We can't help but be in awe of such youngsters who strive hard to succeed and make others join the bandwagon of success.